Before becoming a golf instructor, we should know what golf is. It is a sport played with a ball, and clubs are used to hitting it. The aim of this game is to shoot and put the ball into holes on the golf course with as few strikes as possible. It is a game that could be played as a recreational sport or even could be played as a competition for people of all ages and skills.
If golf is your favorite sport and you would like to share the love of this game, then go for a golf instructor job. A golf instructor's job is to teach golf. They work at golf courses, driving ranges, and country clubs. Sometimes they give group or one on one instructions.
Deep knowledge of the game is a must to become a successful instructor, along with patience and eagerness for the game. The instructor has to teach students of all skill levels.
Golf is becoming popular as a recreational activity, which is a lucrative job for golf instructors. In the United States alone, there are quarter million golfers. This sport generates almost eighty-five billion annually.
A golf teacher certification is a must for getting a lucrative golf instructor's job. Golf is a great exercise, as the players walk almost six miles swinging the golf club. It gives a full-body workout and also helps in improving flexibility.
Tips To Become Golf Instructor And Make A Living
Join A Golf School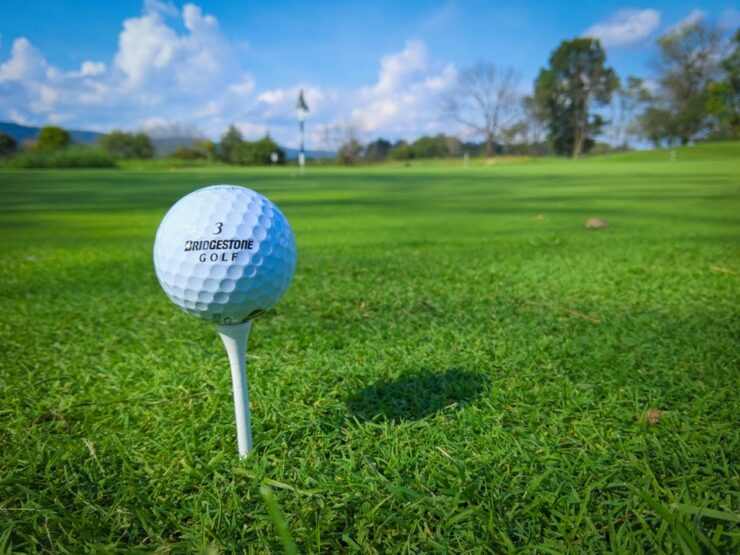 There are many professional courses available to study, and golf is one of them. This program will provide excellent training and instructions from professionals with years of experience in the game.
A golf school will teach all the nitty gritty details right from scratch, like how to play, and lead the game to commercial opportunities for those looking to become professional instructors.
Studying at a professional school will help in knowing the future outcome of a career in this field before starting professionally.
Compatibility With Students
Along with problem-solving skills, communication with students should be the priority. This quality will help an instructor excel in teaching other people the game.
Having excellent people skills is very important for an instructor. As one will be working with students from different backgrounds, skills, and genders, it is essential to listen patiently and adjust teaching methods accordingly so the students can easily understand.
Knowledge Of The Latest Technology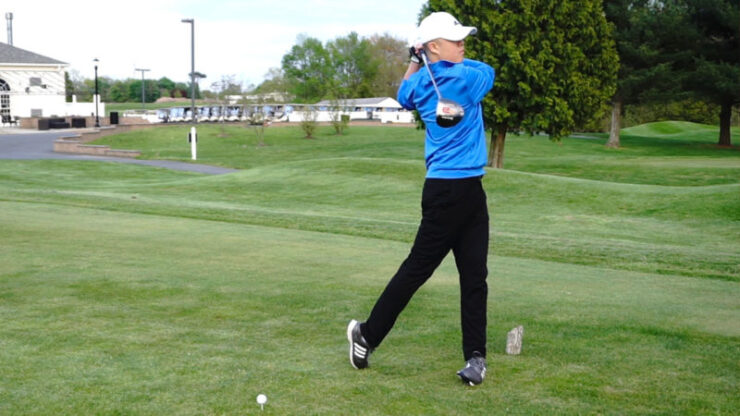 Knowledge of the latest technology is compulsory to stay on top so that the instructors can teach students with updated technology.
Those days had long gone when the instructors used to teach with training aids and a few buckets full of balls. Presently they teach using video analysis that tracks how a golfer swings the club before hitting the ball and what flight path the ball takes after getting hit.
Become An Employee Or Work Independently
An instructor's life could be exciting and fulfilling. They could work from any location and work around their commitments with friends, family, and hobbies, along with a customized income.
A more traditional approach is to work in a facility or company as an employee for teaching patrons and students. This will help guide the game to persons new to it and administer golf tournaments. A few facilities will have stores selling merchandise items to promote the game, and an instructor will also be part of it.
Instructors working independently will have flexible schedules and complete control of their time. They could set their price for the services, do marketing and create unique teaching methods that suit students.
Should Be Competitive
Golf instruction is a competitive industry. One should stand out from the other instructors to become more successful. This could be achieved by getting certified in new advanced teaching methods.
Invest In Networking
Building a network with other professionals in the industry will be of immense help, as this will help stay up to date with the latest trends and learn from the seniors having years of working experience.
Market Your Services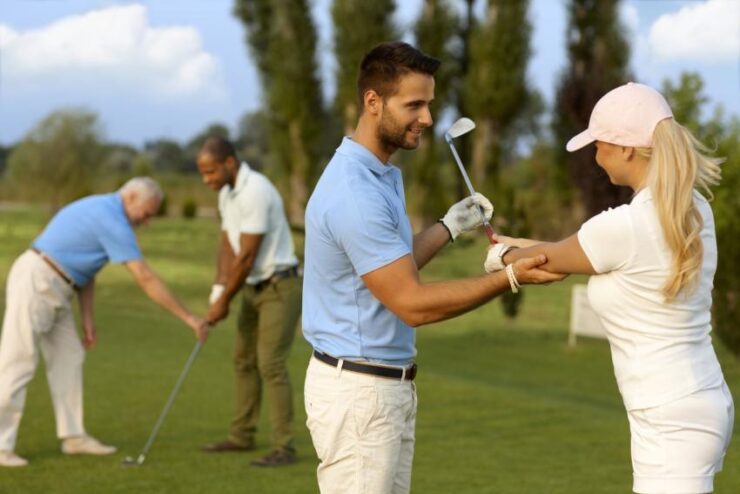 Getting to know the prospective students is the stepping stone to becoming a successful instructor in the game. Whether working as an employee or independently, one should market the services by word of mouth, through a website, or blog, along with taking the help of social media platforms like Facebook and Twitter.
The marketing materials should include photos of the instructor teaching students and testimonials from old students.
The work experience of the instructor, along with rates, contact information, and other details, should be put up on the website or blog. Sharing golfing tips as instructional videos will undoubtedly boost the profile.
Instructor Should Get License And Certificate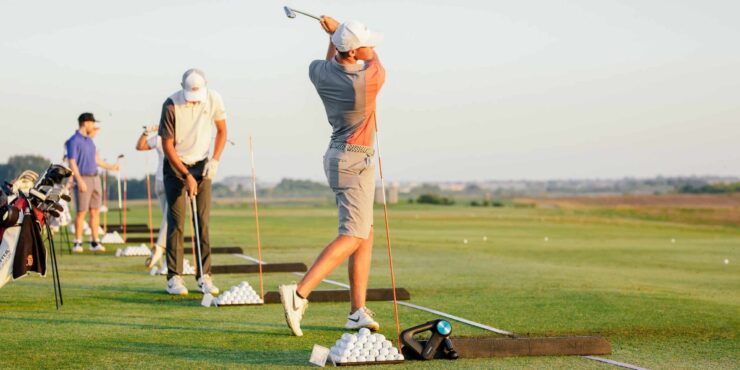 Getting a professional license through PGA (Professional Golfers' Association) is necessary to become a licensed instructor. One should pass an exam and work as an intern under the supervision of a certified instructor.
Once all the requirements are fulfilled, the license will be awarded, and they can start giving lessons.
Apart from getting a license, it will be helpful if the instructor receives certification through USGTF (United States Golf Teachers Federation). This certification is voluntary and will require passing an exam and submitting a teaching video for review.
Besides the above, being certified in CPR (cardiopulmonary resuscitation) and first aid will boost an instructor's career. Then obtain liability insurance to get protection financially from any accidents or injuries during game sessions.
Conclusion
To become a successful instructor, one should have deep knowledge of the game. It includes rules, polite behavior, and knowledge of techniques for swinging the golf club.
Staying up-to-date with the latest trending news in the game world will put extra zeal while interacting with students. Another way to gain knowledge is to read the newest game books and articles and watch instructional videos. Attending seminars will also be beneficial as one would come across instructors from all over the country who could be golf veterans.