Effective communication has become a crucial factor for the success of any business in the current professional landscape. A study by Common Sense Advisory found that 93% of the surveyed companies reported that language services are vital for their business models.
Writing and translation specialists can help businesses communicate more efficiently with their clients, customers, and partners.
It can be challenging to find a perfect specialist for the job. It is even tougher if you do not have clues on where to look. In this article, Dan Morgan, Skillhub's resume writing expert, will provide you with the best tips on where to find the best writing for translation services for your goals.
The Importance of Hiring Writing and Translation Specialists
Hiring writing and translation specialists is essential for any business that wants to expand its audience. Proficient copywriters are one of the In-Demand Writing Careers in the modern competitive environment.
These specialists can help businesses create compelling content that speaks to their audiences. Moreover, working with professionals ensures your message is communicated accurately and effectively. It will avoid the risk of misunderstandings.
Where to Find Writing and Translation Specialists

1. Freelance Websites
Freelance websites such as Upwork, Freelancer, and Fiverr are excellent places to find writing and translation specialists. These companies provide clients with a wide pool of experienced professionals. Freelance websites are also a viable option for businesses that need occasional services.
2. Translation Companies
Translation companies are another great option for finding writing and translation specialists. These companies have a team of professional translators and writers experienced in various fields. Moreover, they often offer various services, including translation, localization management, and content creation. There are also very effective machine translation softwares that are starting to replace humans in many sectors, especially when the translation is required in real time.
3. Referral Networks
Referral networks can be an effective way to find reliable professionals. Ask colleagues, partners, or other businesses for recommendations. You may also join professional associations and groups where you can network with other experts in your industry.
4. Social Media Platforms
Social media platforms like LinkedIn, Twitter, and Facebook can also be great ways to find writing and translation specialists. Join groups related to your industry or profession and connect with professionals who may be able to offer their services.
5. Job Boards
Job boards are an excellent source of competent employees. A list of the most popular boards includes:
Indeed
Glassdoor
ZipRecruiter
You can use these platforms to post job listings and attract applications from eligible candidates.
How to Choose the Right Writing and Translation Specialist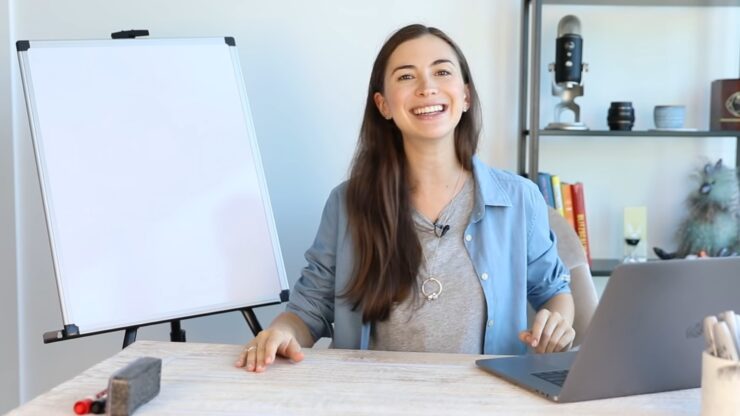 When selecting a writing and translation specialist, it's essential to consider several factors to ensure that you find the right fit. You should consider the following:
The specialist's experience
Expertise
Qualifications
Besides, ask questions about their working process, pricing, and turnaround times. These questions will help to ensure that you have a clear understanding of their services.
Tips application in a business situation
Sam, the marketing manager at a tech startup, needed to hire a writing and translation specialist to create content for their website in multiple languages. She followed the tips in the text and decided to check out freelance websites such as Upwork and Freelancer.
After browsing several profiles, Sam found a specialist who had excellent reviews. Besides, the writer had experience in her industry and qualifications for the job. The specialist promptly responded to Sam's inquiries and offered her a comprehensive understanding of the services they provide.
Impressed with the specialist's communication skills, Sam decided to hire them for the job. The specialist maintained effective communication and collaboration throughout the project, ensuring the content was tailored to the target audience's language and culture.
In the end, Sam was thrilled with the results and grateful for following the tips in the text. The writing and translation specialist she hired was the perfect fit for the job, providing high-quality work that met her expectations.
Tips for Working with Writing and Translation Specialists
Working with writing and translation specialists requires effective communication and collaboration. The consistency of the project's execution depends on several factors. You need to keep in mind that any writing project needs the following:
Clear expectations
Critical information and resources
Efficient communication channels
You can ensure that you get the best results from your specialist's services if you consider these factors.
Final Words
Finding the fitting writing and translation specialists requires attentive research. Yet, the results are worth it. The advice in the article covers different aspects of communication with writing professionals. They will help to ensure that your communication with your audience is adequate and accurate. Remember to consider the factors that matter most to you when selecting a specialist and to work closely with them to achieve the best results.
You can start your professional collaboration with writing specialists from Skillhub Review. It is a competent writing service that will provide you with qualified professionals and help to accomplish your business goals.
FAQ
1. How can I ensure that the writing and translation specialist I hire can deliver high-quality work?
You need to find reviews from other clients, samples of work, and a writer's resume. You can request samples to evaluate their skills further. Checking their references and credentials is also a good idea to ensure their expertise.
2. Is there any technology or software available to assist writing and translation specialists in their tasks?
Writing and translation specialists can use various tools and technologies to enhance work quality. Translation memory software, for instance, allows them to store and reuse translated content, while computer-assisted translation (CAT) tools can increase their translation efficiency. There are tools for editing and proofreading, too. Grammarly and Hemingway ensure the high quality of any text.
3. How do you establish a long-term working relationship with a writing and translation specialist?
Establishing a positive and long-lasting relationship with a writing and translation specialist requires clear expectations, effective communication, and a positive working relationship. Acknowledge their efforts, provide feedback, pay them on time, and show respect. Incentives like bonuses and promotions can motivate them to continue working with you. A positive working relationship ensures smooth project execution and the best results.