Samsung is one of the oldest companies in the technology industry, opening its doors for the first time back in 1938.
The brand has been valued at $45.5 billion. There are several factors that make the brand stand out, including the fact that they spend around $14 billion each year to research and develop innovative products. In just the first quarter of 2023, the company shipped over eight million tablets globally.
Tablets are gaining significant recognition as they are becoming more powerful as technology advances. With this in mind, you might want to play content from your tablet on a somewhat bigger screen. In this post, we look at how you can connect your Samsung tablet to a TV. This allows you to easily mirror the tablet screen onto your television.
What Can You Do With A Samsung Tablet Connected To Your TV?
There are a few reasons why you might want to get your Samsung Galaxy Tab screen displayed on your TV. Samsung mobile devices, including the Samsung Galaxy Tab, are known for their powerful hardware. This allows you to use the tablet as a complete entertainment system. By syncing your Samsung devices with your TV, you'll be able to effectively display various content on the television screen.
Before we take a look at the procedures for screen mirroring, let's first consider two of the main reasons why people are looking for this technology.
Screen Mirroring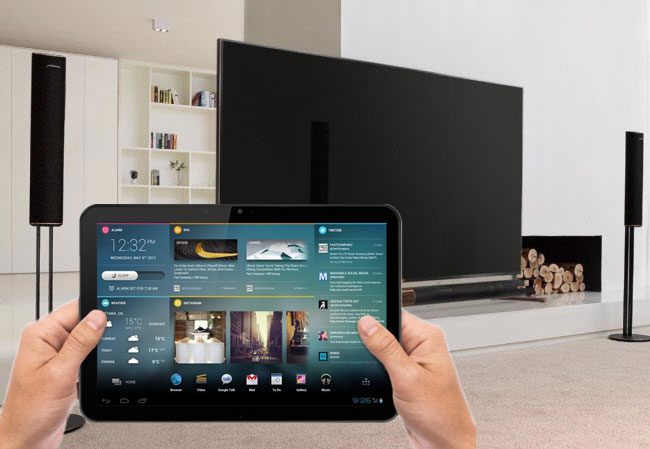 Screen mirror is often one of the primary functions used by people who want to connect their Samsung Galaxy tab to a TV.
The screen mirroring technology allows you to show the exact contact of the tablet on the TV. This can be useful if you are playing a game on the tablet or perhaps if you want to browse the internet on a larger external display.
Video Mirroring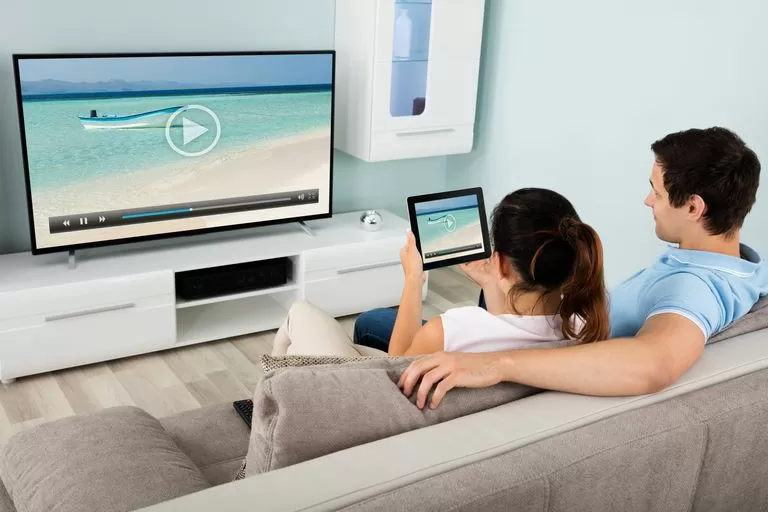 In addition to screen mirroring, some people also use the screen mirror function to play video content on their TV. This can be a good option if you do not have a Samsung Smart TV with its own video player.
By connecting your Samsung Galaxy tab to a TV, you'll be able to play videos from the tablet on the television. This allows you to move past the smaller screen of the Android device and rather enjoy the video content on a larger HD display.
How Do I Connect My Samsung Tablet To My TV Wirelessly?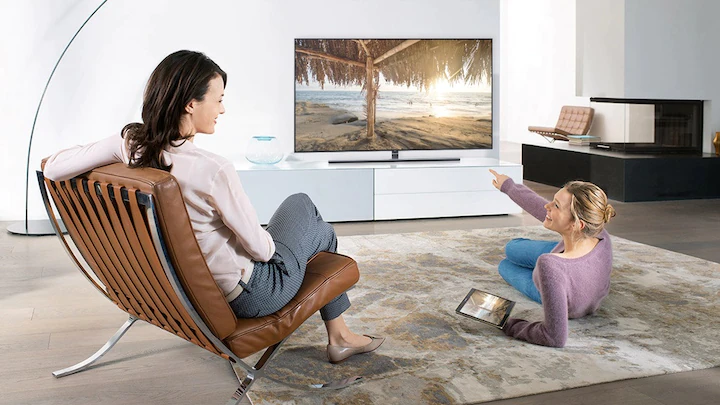 Since the use of an HDMI cable or related accessory tends to limit your freedom of movement, you may first want to learn about wireless options. Fortunately, there are ways to connect your Samsung Galaxy tab wirelessly to your TV. This process will be easier if you have a Samsung TV with smart functions, as the built-in operating system allows the television to connect to a wi-fi network in your home.
The screen mirroring functionality that comes with your Samsung tablet is the easiest option. It is important to connect the Galaxy tab and your TV to the same wi fi network. This will ensure your tablet picks up the TV during the connection process.
During this step, you should ensure your TV actually has built-in wifi. After connecting both devices to the same wi fi network, you should be able to follow the steps we outline below.
The process will also depend on whether or not your Samsung tablet comes with Smart View technology. Start by going to settings. You should be able to see either an entry for Smart View or Screen Mirroring from the wireless and networks section in the settings menu.
For tablets with Smart View technology, you can also follow a shorter process. Place your finger at the top area of the tablet and drag it down. This will display the shortcut menu. Here, you'll be able to see if the Smart View option is available. If you tap Smart View, then a new menu appears, where you can tap on-screen mirroring. Once done, you'll have to wait for the tablet to detect your TV. Click on your TV, and the mirroring process should be from the Galaxy Tab to your television.
Note that there are some limitations. If you do not have a Samsung TV and find it difficult to initiate a connection when you tap Screen Mirroring, a number of apps can help make this process easier.
Consider taking a closer look at ApowerMirror and LetsView if you need an alternative solution.
Note that with standard screen mirroring, your internet connection will likely not be used. Instead, the technology simply requires both the tab and your TV to be connected to the same network to ensure they can interact with each other.
Read More : Best Large Android Tablets
How To Connect Samsung Tablet To TV Via USB?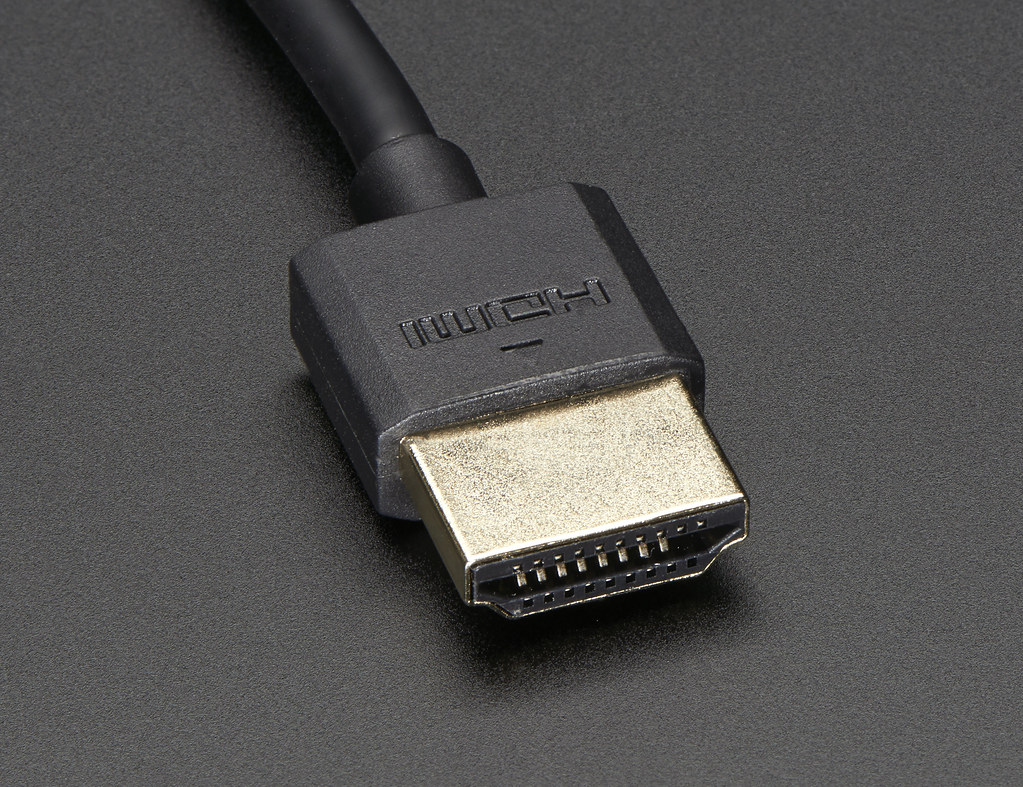 Not all TVs come with built-in wi-fi technology, but this does not necessarily mean you won't be able to connect your tablet to the television. Fortunately, there are alternative methods that allow you to take advantage of the HDMI port on the TV.
This is often done through the use of a USB cable that is attached to an HDTV adapter. When using a cable connection, you'll also be able to connect the tablet to an HDMI computer monitor. You will need to buy a separate HDMI adapter that is compatible with your tablet before proceeding, as it is essential for mirroring data from your tablet to the TV.
Once you have everything ready, you can proceed with the HDMI connection between your tablet and the TV. Start by connecting one end of the HDMI cable to the HDMI input port on your TV. The other end should go into the HDMI dongle or adapter that you will be using. Now, you connect the adapter to your tablet.
When you turn your TV on and set it to the appropriate HDMI port that you use during the connection process, your device's screen should show up on the TV. This is a good solution if you are looking to use your tablet as a multimedia dock on your TV, without having to worry about constantly recharging due to the mirroring on your TV screen causing the battery to deplete faster.
Conclusion
Mirroring your tablet to your TV is a great way to share your view quickly and effectively. Thanks to advancements in screen mirroring technology, it is now considered relatively easy to display the screen of your Samsung tablet on a nearby TV through both wireless and alternative options. Simply follow the instructions we provided to help you understand how the process works.