There's nothing worse than getting that dreaded message from your smartphone or watch that says you are all out of storage space. Cue head in hands.
If you are a proud Apple watch owner, this may have happened to you in the past. It seems that many of you are because Apple sold 31 million Apple Watches in 2020. That's a lot of watches, people.
Anyway, if you are limited on storage space with your Apple Watch, don't stress too much. We have a few quick and easy ways to determine why your storage space is limited and how to free up space in no time. Let's get right to it.
Apple Watch Storage Space
Are you currently wondering how much space you have on your Apple Watch? Don't panic, people.
Depending on which series Apply watch you have will determine the amount of storage space.
It's vital to remember that smartwatches do not contain nearly as much space as your iPhone. Therefore, you don't want to overload your watch with random pictures or music files that you don't need. If that kind of stuff is on your iPhone, keep it there and don't sync it to your watch.
In general, the Apple Watch Series SE, 5, and 6 have 32 GB of storage, while the series 4 goes down to 16 GB. That will fill up fast if you have a lot of music or picture files on your watch.
Deleting apps on your Apple Watch

When it comes to apps, there are two kinds. Some of them come preinstalled on your smartwatch, and some you add yourself.
Some apps don't take up much space, so it's essential to look for ones that take up too much space.
If there is a preinstalled Apple Watch app that you never use, toss it if you can. Before you do, make sure they aren't essential for your phone's function. Many can't be deleted at all because they are incredibly vital, but some can.
Make sure you aren't deleting one that could affect your phone's functionality. Similarly, if you downloaded an app a long time ago and can't even remember why hit that delete button.
Now how to do it. To delete apps on your Apple Watch, press the digital crown to get to the apps. Once you are there, if you hold the app down with your finger, it will start to do a little wobbly dance. Fun, right? Now you'll notice the app has an "x" at the top. If you click on that and select "delete app" from the menu that pops up, that app will disappear from your device.
Simple enough, don't you think? Do this for any apps that are taking up too much space on your Apple Watch.
Music and Pictures – See ya!

Before we start in on how to delete music and picture files, there is a way to check your phone to see how both are utilizing both are utilizing much storage space. To view this, you can use your iPhone or Apple Watch.
Go to the My Watch app on your iPhone and scroll down to General and click on About. You will see all of the information about storage space occupied by both music and pictures and what space is available. To do this on your Apple Watch, click on Settings and then General and Usage.
Either way, this is an excellent way to discover how much space on your Apple Watch is available and how much is being occupied.
Removing Photos
To remove photos from your Apple Watch, grab your iPhone. We are going to just un-sync the images that are on your Apple Watch. We don't want you to worry because the pictures will still be on your iPhone.
If you go to the My Watch app on your iPhone and click on Photos, you can maneuver to the photo album that you have synced to your Apple Watch.
To remove specific photos, click on the image and delete it from the album. Once you have done, the pictures will be removed from your Apple Watch and free up storage.
Removing Music
If you've saved any music to your watch and it's now eating into much-needed storage space, there are ways to remove it. Once again, go to the My Watch app on your iPhone and scroll to the Music section. Tap on Edit and click on the Delete button next to the song or album you want to delete. Once you do that, the song is gone from your Apple Watch.
If you're going to do this straight from your Apple Watch, open the Music app on your watch. Go to the library and go to the album or song you want to delete. If you swipe on the song or album to the left, three ellipses will appear. Click on the ellipses and select Remove. It should say Remove Download.
Click that, and you are done.
Finding More Space on Your Apple Watch
If you've deleted everything you can possibly think of and you are still low on storage space, don't worry. There is something else that you can do.
Sometimes you just need to turn it off and turn it back on. If that doesn't work, try unpairing your Apple Watch to your iPhone. To do that, simply open the Watch app on your iPhone and click on All Watches. Under the Info setting, there will be an option to Unpair your Apple Watch. Keep it unpaired for a few minutes and then follow the instructions on your iPhone to resync it.
Hopefully, once everything is paired back together, you will immediately see that you have more storage on your Apple Watch. Yes!
Final Musings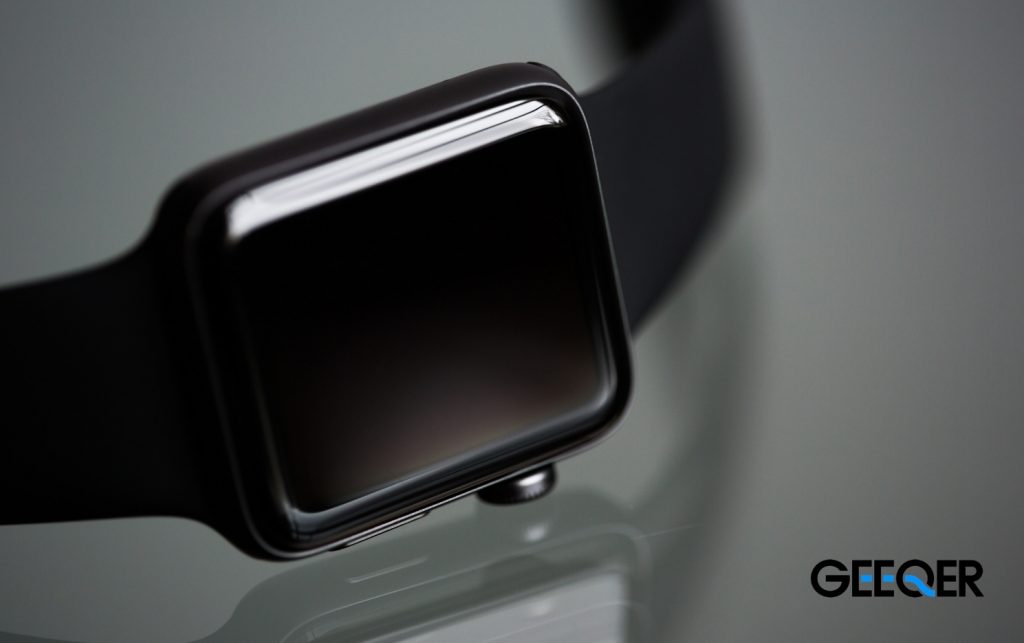 Doesn't your arm feel lighter now that you have more storage space on your Apple Watch? We thought so.
If you need more iOS help, we can also teach you what to do if your MacBook Pro screen goes black. Oh and we also reviewed the new smartwatch Spade and Co.
The sky's the limit with our help at Geeqer. Now go download a new app on Apple Watch because you can. You now have room!