A lot of people would like to wear hats on different occasions but are afraid that it would draw too much attention, and the result will be a weird feeling. For those people, wearing a hat requires a certain dose of courage. But it doesn't have to be this way, as when combined properly, they can blend into our everyday outfits, without looking weird.
This article is going to suggest some fashion tips for wearing hats. But, before we do, let us take a look at what they symbolize, and how were they worn throughout history.
What do hats symbolize?
A symbol of prestige, class status, and power, or just one fashion detail that completes the styling? The answer is somewhere in between the earlier years of the last century and modern times and varies depending on the occasion, ceremony, country in which it is worn, and gender. The rules are not the same for men and women, but they are not the same in England and other parts of the world either.
According to some, it is a fact that wearing a hat is associated with equestrian races, the royal family, and elegance, but it was not always like that. The hat was first conceived as a practical detail that saves from rain and bad weather, over time it began to take other forms, more refined ones and was decorated with feathers and flowers to emphasize the style of a woman who wears it. One of the most influential people who introduced a revolution in fashion and designer hats was Coco Chanel, who had the courage to reduce it to simplicity with the slogan "less is more" and to remove all unnecessary details.
Certainly, in the past, a lady who would walk without a hat and gloves was considered ill-mannered and disreputable, but also if she does not know how to carry it and behave adequately. Wearing a hat requires knowing certain rules. Today, these rules are long forgotten, due to the fact, there are tons of different hats worn on different occasions, and as different fashion statements. But if you want yours to complement your style, find some useful combination tips, in the rest of the article.
1. Combine it with a poncho, for a laid-back look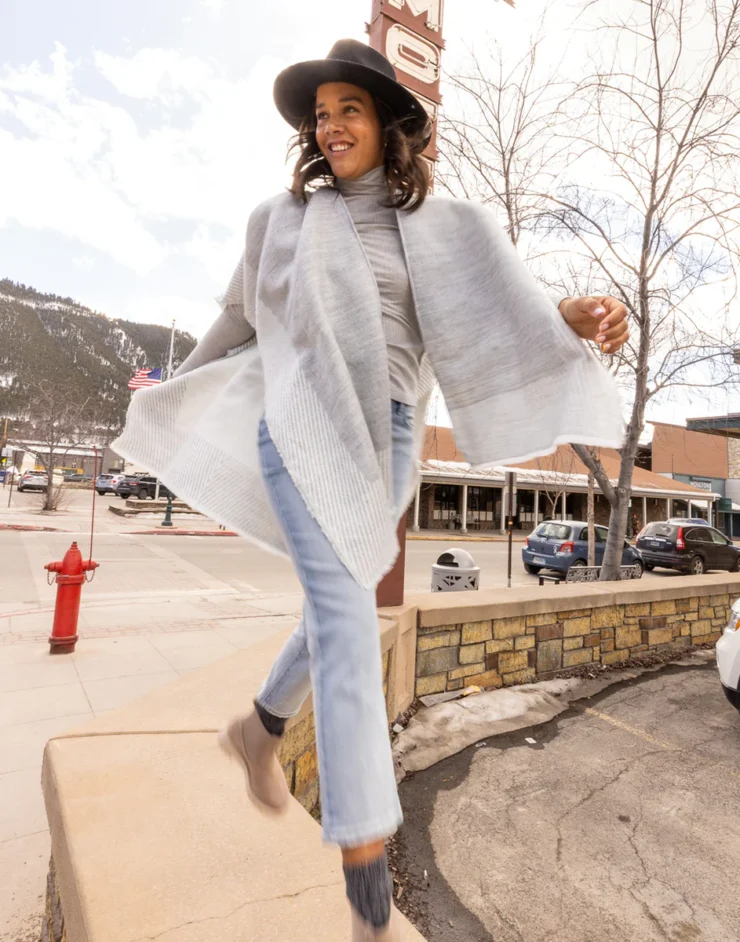 Some women found a way to look stylish even on a cold day, just by choosing the right hat. How? Combine a wide-brimmed hat in a purple shade with a poncho and black pants. This outfit will look great for the transitional period, suits every figure, and is extremely practical – it comes as a great combination even with a huge bag suitable for work.
2. Wear it with your favorite coat
Be it a cape, a classic trench coat, or any coat in a nude color – you definitely have it in your wardrobe! They are a great base for wearing a felt hat you haven't had the courage to wear. With an elegant bag and shoes, you will achieve an ideal outfit for the office or any occasion that dictates strict dress codes. With ankle boots, white sneakers, or moccasins, a hat and coat can become also casual – the choice is yours.
3. With fake fur
This is a combination for true trendsetters: fur coat and bucket hat in a bold, bright color – yellow or barbie pink. In order for the outfit to succeed, a handbag in the same shade or oversized sneakers is necessary. The same combination can be worn with oversized flannel or plaid shirts instead of fur.
4. With the bell bottoms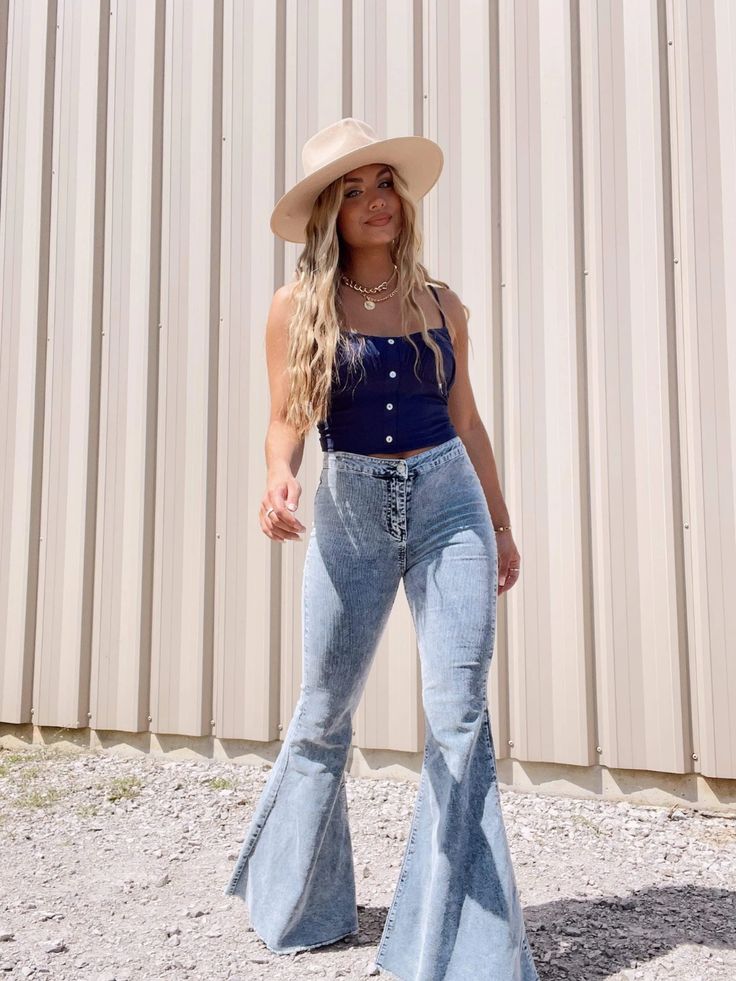 Bell bottoms are not only the ultimate trend this fall/winter season, but they also suit almost every body type. When wearing these, it doesn't matter how big your hips are, or whether your butt is bigger, the deep waist (the current trend) has the power to hide your tummy. So – ideal for almost all women. If you combine bell bottoms, a wide-brimmed hat, and a blazer, you will achieve a super stylish effect.
5. With a blazer
Whether you combine it with a blazer, a knitted dress, or an oversized sweater – you will look sophisticated and stylish. In other words, anything but weird. It is only important that you follow retro fashion trends and that your color and shoes are in the same fashion decade. If that's too much for you, then play it safe: motorcycle boots, an oversized sweater, and a hat.
6. With a leather jacket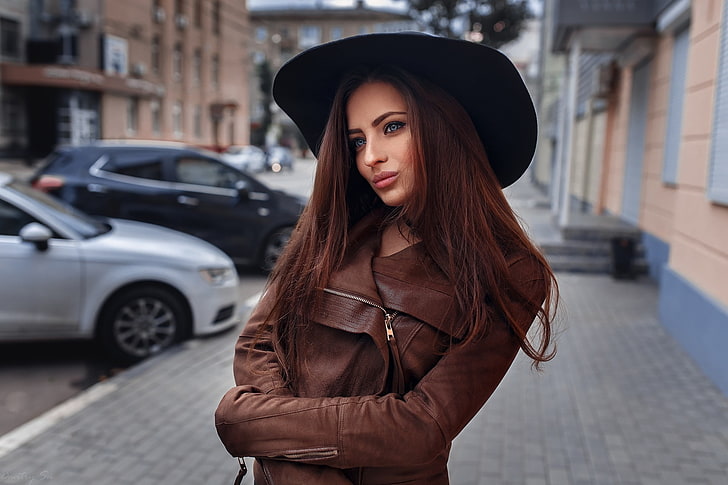 This biker look is one of the favorite trends for the fall of 2023. Therefore, combine your hat with a leather coat or a leather jacket and be sure that you have achieved a fashion score. Celebrities often made such combinations using wide-brimmed hats, stylish caps, and even a bucket hat, that is, a fisherman's cap. The combination of leather and that definitely adds edginess to your look.
As we are approaching cold weather, acquiring a cool hat becomes an important moment for fashionable women. Many people neglect to buy such an accessory, which is so important for the winter season, simply because they do not know how to wear it properly. Inspirational images are available all over the internet, so this is no excuse.
There is no more reason to abandon this vital element of the wardrobe because the hat has long become a fashion accessory with which you can create a unique image. We've given you enough fashion tips on how to combine it with different wardrobes, for different occasions, all that remains to learn is how to choose a hat according to your face shape, to avoid looking weird. But that's another topic we will discuss in some other article.