There's a secure VPN out there that you might not know about, and we're here to make sure you do.  Built in 2014 out of an old military army base 1000 feet underground in Switzerland, ProtonVPN uses Secure Core servers to enhance security by filtering internet traffic through multiple servers before breaking free. 
This next level of security is the reason it is so popular.  In this ProtonVPN review, we'll go through all of its features and make some comparisons to another popular VPN.  That way, you will know you are getting a positive experience from this VPN.  Are the proton jokes getting old yet?  We are just getting started.
Critical Elements of an Excellent VPN
If you have done your research on VPNs or read some of our past articles, you might be familiar with the essential features of an excellent VPN. Just in case you need a refresher, here are some key elements to note.
VPN's Purpose
Every VPN is known for something, whether it's torrenting, encryption, streaming, privacy–they all bring something to the table. If there is a specific feature that you can't live without, then do your research to find out which VPN rocks that feature. Not all VPNs are created the same.
Compatibility
If you are an Apple junkie, make sure that the VPN will work with Mac and iOS devices. If Android is how you roll, ensure the VPN is compatible with Windows. There is nothing worse than purchasing a VPN and then realizing it won't work on your devices. That's a major party fail.
Number of Connections
Depending on which VPN you choose, will decide how many connections you can have. Most VPNs offer different subscriptions that range from one connection to unlimited connections. If you have teenagers, go with an unlimited plan. Trust us on that.
Servers and Locations
A VPN server will protect your identity. The more servers that a VPN offers, the faster your connection will be. Funneling people to different servers won't bog down the network and you'll get to the internet faster. Having multiple VPN servers in multiple locations allows you to connect from anywhere in the world. Pick a VPN provider with plenty of servers and locations.
Price
Cost is always on our radar. You know how Ziploc bags aren't the cheapest option, but they are the best? The yellow and blue make green seal is our happy place. Anyway, the same goes for your VPN. Sometimes the most affordable option might not be the best. There might not be many features, or it might have terrible speeds. Choose wisely and compare a lot of different products and what they offer with your purchase. Free might be tempting, but it might come with more headaches than it's worth.
[lasso type="image" ref="protonvpn" id="4166″ link_id="48754″]
Customer Support
Excellent customer service is like the icing on the cake. Cake by itself is good, but man, the icing makes it a deal-breaker. You never want to be without great customer support, especially when it comes to technology. It's great when it works, but not so much when it doesn't. If it doesn't work, know that your VPN support team is just an email or phone call away.
Security and Encryption
Encryption comes in a lot of different forms, and it can get pretty complicated. When it comes to security and encryption, don't slack on this one. Research what kind of encryption the VPN offers and the level of security. VPNs offer kill switches, DNS leak protection, encryption keys, split tunneling, IP hopping, and more. Combinations of these features will make your connection more secure. If that is the main reason for purchasing a VPN, pay close attention to the security.
Features
Depending on how fancy you want to be, there are countless features that VPNs offer. Get all of the bells and whistles if that is your jam. If a basic free version is more your speed, go for it. Keep in mind that sometimes those added features make all of the difference in your online experience.
Also Read : Best VPN for Multiple
With over 1,200 servers in over 55 countries worldwide, ProtonVPN protects your internet surfing no matter where you are. It has become so popular because its free version doesn't skimp on the details.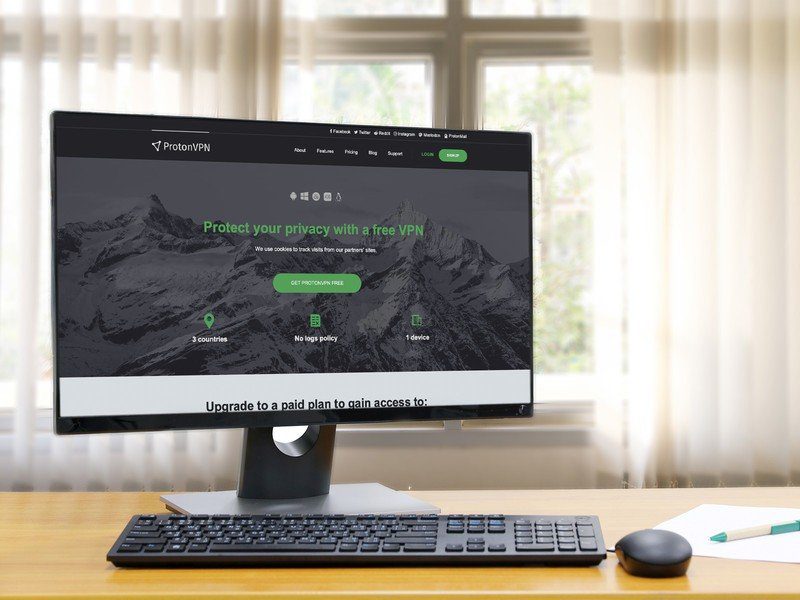 Instead of popping up with advertisements and compromising your security, ProtonVPN prides itself on a free version that has unlimited bandwidth for one device and a strict no logs policy. While a speed test might show that the free version is not the fastest, you can upgrade easily to one of their paid subscriptions if you need a quicker service. Also, there is a ProtonVPN app that makes it easy to use this VPN on any device.
Secure Core
ProtonVPN offers Secure Core which is like the royal flush of security.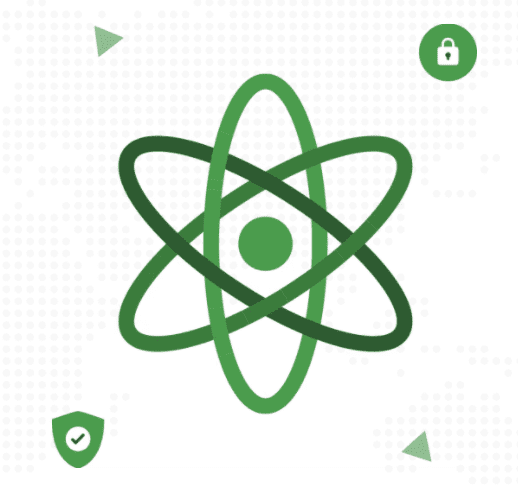 While most VPN providers route your IP address through an encrypted server before entering the internet, ProtonVPN takes it a step further. The Secure Core feature filters your IP address through several different servers, so hackers don't stand a chance of tracking you.
Each server is encrypted, so your IP address is protected multiple times before you ever get to the internet. The servers are located in Switzerland, Sweden, and Iceland, where the privacy laws are strict. ProtonVPN doesn't mess around with your security.
Kill Switch and Split Tunneling
The built-in kill switch that ProtonVPN offers protects you from internet predators if, for some reason, your VPN connection is lost.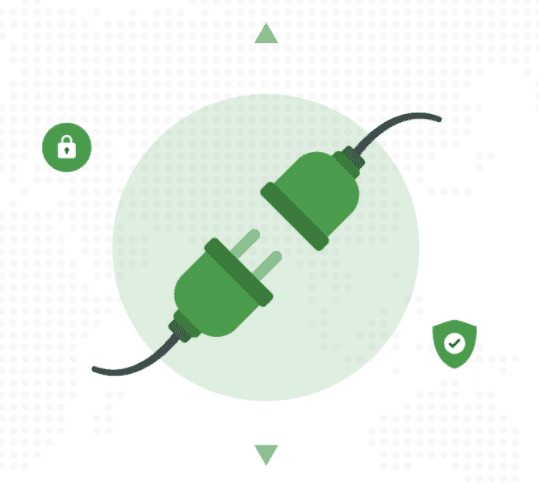 The kill switch will cut your internet connection, so your IP address is not compromised. ProtonVPN also offers an Always-On VPN feature.
If your VPN connection is cut for some reason, it will automatically re-activate your connection to a ProtonVPN server. It does the work for you. If you need VPN protection but also want to check local information, split tunneling is what you need.
ProtonVPN offers split tunneling on Android and Windows devices to allow multiple connections where some are secure, and some aren't. Sometimes we don't need a VPN connection, and this allows for both avenues.
ProtonVPN Additional Features
No one likes unwanted ads that constantly pop up to disturb your internet browsing. Netshield is how ProtonVPN prevents that from happening.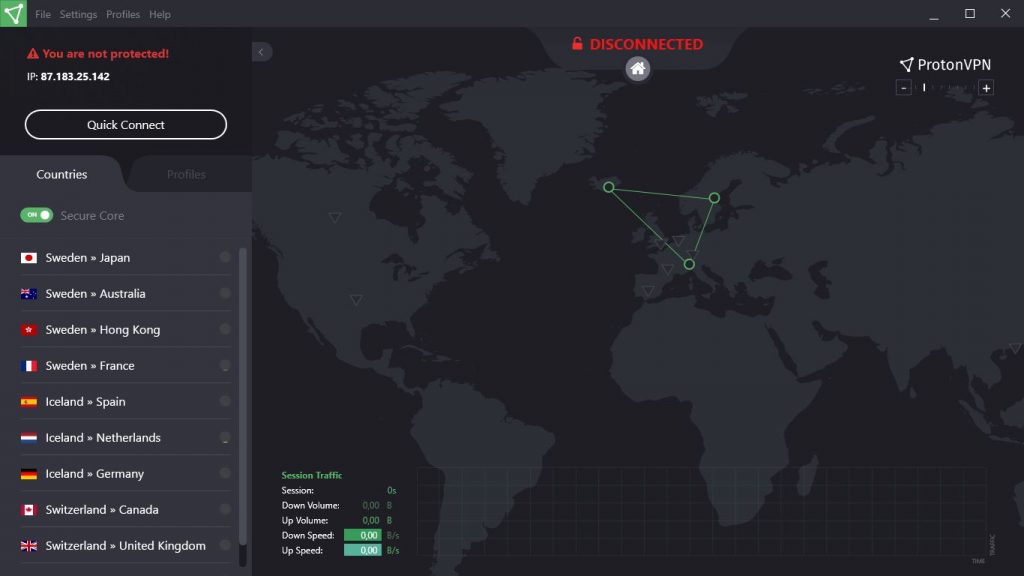 While some ads are acceptable, a lot of them contain malware. Netshield works against ads that will infect your device with anything like that.
If Tor over VPN is necessary, we are happy to report that ProtonVPN comes with built-in support Tor over VPN. Route your internet traffic through the ProtonVPN servers and then the Onion network for extra security.
Torrenting and P2P are also supported on ProtonVPN. Share files across multiple computers or directly with a friend quickly with this VPN service.
DNS Leak Protection means you never have to worry about your DNS queries being compromised. ProtonVPN routes them through an encrypted channel, allowing you complete protection.
Streaming is life. Aren't we right? The great news is you can stream to your heart's content with ProtonVPN and never get throttled from your provider. Watch all of your favorite shows for hours without interruption. We can get behind that for sure.
A speed test is essential to understand how quickly the VPN encrypts your data and lets you loose on the internet. Multiple speed tests were conducted for Mac and Windows for download speed and upload speed. For Mac, the download speed ranged between 40-70 Mbps and 20-80 Mbps for upload speed. The download speed varied between 60-100 Mbps and 20-70 Mbps for upload speed when it came to Windows.
Perfect Forward Secrecy is ProtonVPN's way of ensuring that compromised encryption keys cannot be decrypted later to discover IP addresses. Also, a new encryption key is created with each connection to make it even more secure.
ProtonVPN Subscriptions
Like most VPNs, ProtonVPN offers several different subscription choices. Let's review them all to understand what value you get for your money.
Free Subscription
We all love it when things are free, and this time is no different. Receive unlimited bandwidth for one device with a strict no-logs policy. ProtonVPN servers are located in three countries, and the speed is average with this plan. One thing that won't suffer is the level of encryption in the server is the same as the paid plan without constant advertisements. We like it, Proton!
Basic Subscription
If you are looking for more features, then open the wallet a little. Don't worry. It's not too much. For 4 euros/month ($4.87/month) or 48 euros/year ($58.40/year), receive two VPN connections with higher speeds and servers in 43 countries. P2P and Torrenting support are available with this option while accessing blocked content anywhere on the internet. As with all ProtonVPN plans, never worry about logs.
Plus Subscription
Things are getting more expensive with this option, but the features make up for that. At 8 euros/month ($9.73/month) or 96 euros/year ($116.80/year), get your devices ready because you now have ten simultaneous connections available. The ProtonVPN servers are in 55 countries, so you are getting the highest speeds with this option. In addition to having everything offered in the other subscriptions, receive the adblocker, Netshield, Secure Core VPN access, Tor over VPN, and streaming service support. This is a great value option for your money because of the added features.
Visionary Subscription
Are you like, "there's more?" That's right. Just in case you need more than a VPN, ProtonMail comes with this option. Get everything we discussed from the VPN side of things, but also get a protected email account. ProtonMail uses end-to-end encryption so no third parties can ever read your emails. Get this easy-to-use email at a price of 24 euros/month ($29.20/month) or 288 euros/year ($350.40/year).
Pros
Excellent for torrenting and streaming Netflix
High speeds with the Plus subscription
The free version has unlimited bandwidth
Excellent encryption
Product developed by MIT graduates and CERN (European Council for Nuclear Research) scientists
Cons
Customer support isn't great
Expensive for higher grade subscriptions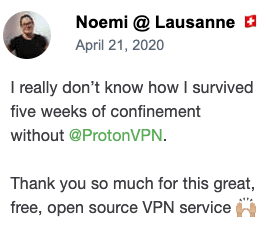 [lasso ref="protonvpn" id="4166″ link_id="48752″]
How Does ProtonVPN Compare to NordVPN?
We did our research on ProtonVPN, but how does it stack up against its competitors? NordVPN outranks its competitors when it comes to speed, pricing, and features. How is NordVPN so fast? It's all about the servers. NordVPN has over 5,000 server locations in almost 60 countries. You can connect to a server no matter where you are in the world. Because of that, they can spread out the users and prevent server overload, which leads to slower speeds. Their average speed test worldwide is 115 Mbps which is much faster than ProtonVPN.
NordVPN also has ProtonVPN beat when it comes to pricing because all of their features are available with any of their subscriptions and the prices are reasonable. The monthly option for double VPN features and maximum encryption with NordVPN is only $4.92. To get many advanced ProtonVPN features like split tunneling, a kill switch, and Tor over VPN, you need to pay more money. Both VPN services offer a 30-day money-back guarantee which goes over well with consumers. Promises make us happy.
While NordVPN might win, ProtonVPN takes its security seriously, and it shows. One example is how the free option has the same level of encryption servers as a paid option. While more advanced features provide more layers of security with the paid options, you are still getting a safe, secure, and easy-to-use VPN for free. Free never looked so good.
ProtonVPN is Legit
While it might not have the speed of NordVPN or the advanced features at a lower price, ProtonVPN is legit. Their Secure Core protects you with double the security. Ad Blockers prevent malware, while a kill switch prevents internet hackers from getting your IP address. The features are there even if it is a more expensive option than its competitors. We're positive that you will be happy with any of your ProtonVPN subscriptions. See what we did there? We had to get one more positive joke in before we finished. You knew it was coming.