Are you hunting for a new phone and exhausted by all of the available options? We hear you and want to help. Why not try the new Samsung Galaxy A21?
Released in April 2020 at the height of the pandemic, we feel like it didn't get the credit it deserves. We're here to give it the once-over to find out what makes it so fabulous and compare it to some other Samsung smartphones.
Get comfortable, and let's start our review.
Smartphone Shopping Elements to Consider
Before you take the smartphone purchasing dive, some elements must be considered. With these elements in mind, you can't go wrong with buying a smartphone that will work for you.
Price
There is a wide range when it comes to the cost of a smartphone. We all know that the iPhone is well over $1000 if bought new. However, smartphones are available from $100 to $1000, depending on your budget and desired features.
You don't have to break the bank to get a decent phone, but we stress that smartphones under $100 will struggle with performance issues.
The incredible thing about the Samsung Galaxy A21 is its excellent performance for its mid-range price.

Specifications
Even if you're not a techie person, the specifications for the phone tell a story about it. The type of processor used will determine how much the phone can handle at any given time.
Battery life is always an essential feature as you don't want to charge it multiple times a day.
Many people play games or stream on their phones, and you want a suitable display. Look for a phone with at least 720P or even an HD screen option.
Of course, the camera is essential because we have selfies to take. While offering a high number of megapixels is vital, some people want aperture, stabilization, and dual-lens options too.
Finally, pick a phone with a decent amount of storage space, so you do not have to delete things constantly. Some phones offer external storage options for those who want more space.
Operating System/User Interface
In general, most users choose between Android or iOS for their operating system. They each bring something of their own to the table, so it's based on personal preference for which one to select.
The user interface is imperative as you want something that will be user-friendly and allow for advanced use. Samsung uses ONE U12 for its interface, which is exceptionally user-friendly.
Features
Features are where it's at, right? Anything from wireless charging, 5G capability, gaming modes, Bluetooth versions, number of SIM cards (Subscriber Identity Module), speaker quality, dual-band wifi, and fingerprint or face recognition are on the table.
Decide which features are must-haves for your phone and go shopping.

Samsung Galaxy A21
It's time to hear about your new phone. The Samsung Galaxy A21 is worth it on all accounts.
Its performance is off the charts for its price point. It works on the Android operating system and an Octa-Core CPU with Mediatek Helio P35 that runs at 2.3 Hz, 1.8 GHz.
This single SIM phone has a screen size of 6.5 inches with a 720 x 1600 HD+ resolution.
It has 3 GB RAM, and the available memory is 20.2 GB with external memory support of up to 512 GB.
With an excellent battery capacity of 4,000 mAh, Bluetooth Version 5.0 capability, and great speakers with a headphone jack included, the Samsung Galaxy A21 has impressive specs, given its price of $215.
It's an excellent choice for an affordable phone with a large display and daily tasking.

Living that Quad-Camera Life
When it comes to the camera, the Galaxy A21 comes with a quad-camera–depth, main, ultra-wide, and macro.
The resolutions range from 16 MP for the main camera and 8 MP for the ultra-wide camera to 2 MP for the depth and macro cameras.
Digital zoom up to four times with the rear camera and never miss those far away shots.
Samsung Galaxy Battery life
We mentioned that the battery capacity was 4,000mAh, and it should be noted that you cannot remove the battery.
Some reviews stated that the battery lasted for two days with over five hours that involved gaming, streaming over both wifi and 4G, and taking photos while the screen was off overnight. That is amazing battery life right there.
While it doesn't support wireless charging, we will take excellent battery life over wireless charging any day of the week.
Pros:
Excellent value and affordability
Large display for gaming and streaming
Excellent battery life
Quad camera
Cons:
With too much demand, can lag or delay
Only 720P display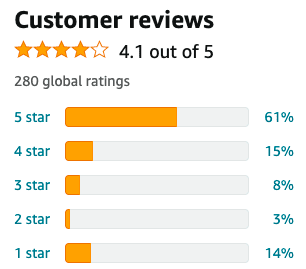 [lasso ref="samsung-galaxy-a21-factory-unlocked-android-cell-phone-us-version-smartphone-32gb-storage-long-lasting-battery-6-5-infinity-display-quad-camera-black-renewed" id="990″ link_id="48533″]
Samsung Galaxy A21 vs. Galaxy A21s
The Samsung Galaxy A21s is an upgraded version of the A21. The A21s has a similar price of $220, and they both share many of the same features.
Some significant differences to note are the 6 GB RAM that the Galaxy A21s offers compared to the 3 GB of the Galaxy A21.
Both come with the quad-camera, but the Galaxy A21s has better resolution with a 48 MP lens for the rear camera. While the Galaxy A21 has a 4,000 mAh battery, the Galaxy A21s has a better battery at 5,000 mAh.
The processor that the A21s offers is more powerful than the Galaxy A21. Some reviews suggested that the A21s was a bit too large so maybe bigger isn't always better, right?
Samsung Galaxy A52 5G
Even though we are reviewing the Samsung Galaxy A21, we thought it would be worth mentioning its more expensive sibling, the Galaxy A52 5G.
When we say more expensive, we mean it. The A52 5G is double the price of the Samsung Galaxy A21 at $500. At that price, you are getting a better performance phone.
The A52 runs on the Qualcomm Snapdragon 750G SM7225 processor that is much more powerful than the A21's Helio P35 with speeds of 2.2 GHz, 1.8 GHz.
The internal storage is 128 GB compared to the Galaxy A21's 32 GB. The battery is better at 4,500 mAh with super-fast charging, and the resolution is spectacular compared to the Galaxy A21 at 2400 x 1080 pixels.

While they both have the quad-camera option, the Samsung Galaxy A21's main camera only has 16 MP, while the A52 has 68 MP.
Probably the most significant upgrade is the 5G feature that you get with the Galaxy A52. Never worry about wifi again because 5G has your back.
With all of that said, the Samsung Galaxy A21 is a budget phone, not a high-performance one like the A52. All of the Galaxy A21's features might be much less than what the Galaxy A52 5G offers, but it should because it has a much lower price.
Many reviews note the quality of the phone to be excellent for the price with the A21. If you aren't an avid gamer who needs a high-end smartphone, then the Galaxy A21 is perfect for you.
Review Done
It's time to sign off on the Samsung Galaxy A21 review. Hopefully, you learned some valuable information about this excellent budget phone with good wifi performance and internal storage for the average user.
Phones can be affordable and have outstanding performance. It doesn't have to break the bank to be worth it. The Samsung Galaxy A21 is proof of that.
[lasso ref="samsung-galaxy-a21-factory-unlocked-android-cell-phone-us-version-smartphone-32gb-storage-long-lasting-battery-6-5-infinity-display-quad-camera-black-renewed" id="990″ link_id="5011″]