Southeast Asia, an incredible combination of a mainland and a string of beautiful islands, is a traveler's favorite due to the lip-smacking food, cultural diversity, mesmerizing scenery, and inviting locals. Different countries of Southeast Asia are considered the best spots for a family vacation.
However, this part of the world is also home to adventurous, exciting motorcycle routes that are a must if you are a bike enthusiast. A ride through the different motorcycle routes of various parts of Southeast Asia will leave you with breathtaking views, local cultural experiences, a variety of food, and all of this with minimum to no traffic.
Read on to find out about the best self-guided motorcycle tours and destinations of Southeast Asia that you must include in your bucket list for 2023.
1. Thailand, Laos, And Myanmar – The Golden Triangle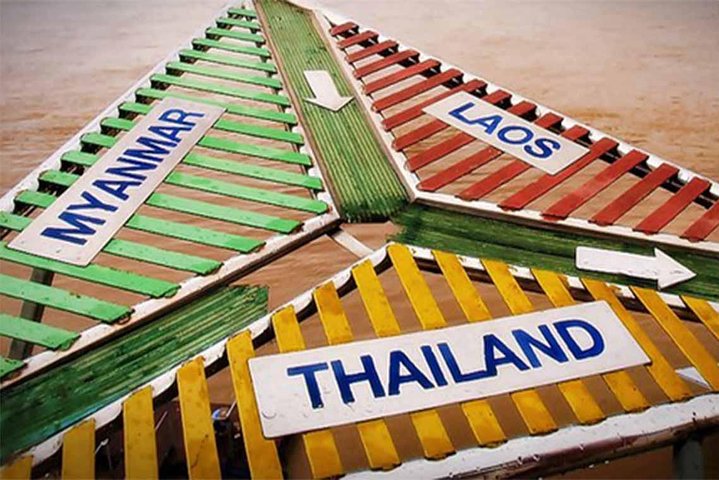 Once one of the largest opium-producing areas, the golden triangle is now a famous motorcycle route in Southeast Asia. True to its name, this medium-difficulty tour is full of Buddhist temples, mountain peaks, cattle tracks through villages, and the adventure of scenic climb through the Himalayan foothills.
You will ride through decent tarmac roads most of the way, interlaced with a few narrow, rough strips at Luang Prabang and Vang Vieng once you near Laos.
Including a ride on the infamous Road 1148, you can visit salt mines and the Sukhothai Historical Park, a Unesco World Heritage Site. Riding further, the tour takes you to the Mae Hong Son Loop, leading to the Burmese borders.
From here, you can advance to the Pai river, surrounded by Burmese temples and caves of Tham Lot. Take a boat to enjoy hot springs, waterfalls, and gorges, and enjoy the mountain roads and scenic views again.
2. The Himalayan Ride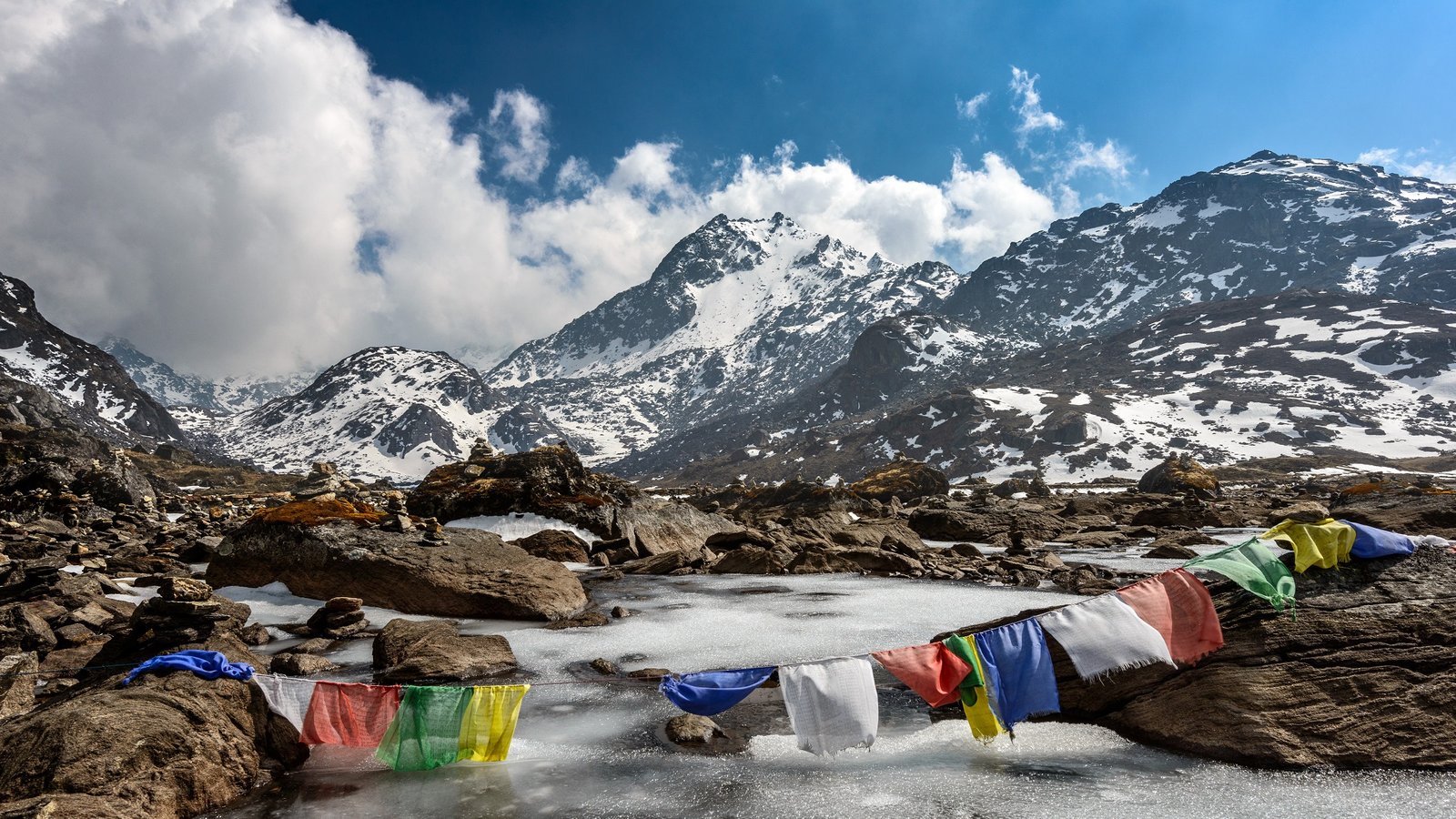 One of the most difficult Southeast Asia motorcycle tours, the Himalayan Ride is a bike tour that is probably on every biker's dream list, covering mountainous roads at high altitudes and valleys, with the most breathtaking views.
The tour can take 10-15 days, depending on your starting point. On this challenging tour, a good stretch of smooth tarmac roads is rare. Instead, the tour offers grueling mountainous curves, climbing roads, narrow strips, and even off-roading for the adventure enthusiast in you.
The highlights of this route are the snowclad mountains of Indus valley, the scenic lakes of Kashmir valley, and riding through the highest motorable passes of Rohtang.
With the Himalayan tour being one of the most demanding biking tours in the world, only embark on this self-guided tour after preparing for it thoroughly.
3. Cambodia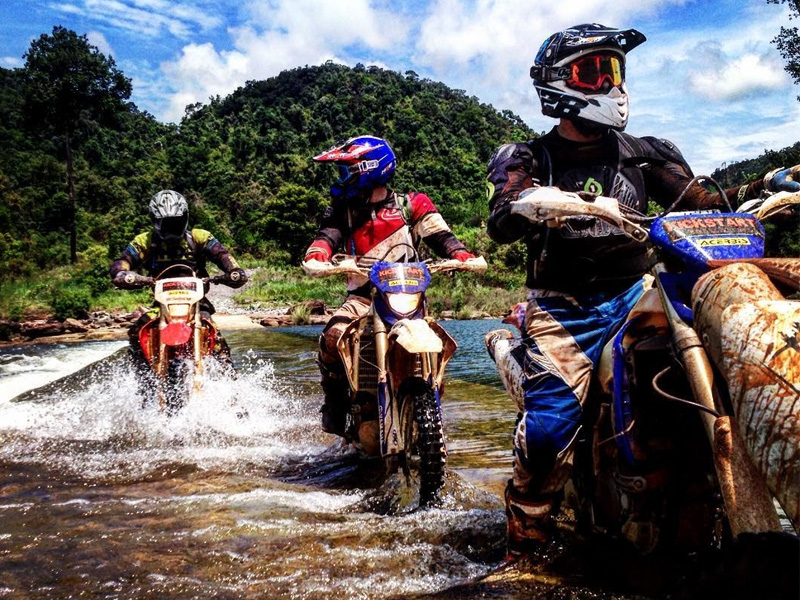 Most famous for its dirt bike and off-roading experiences, Cambodia bike tours are a route through the jungle. You can opt for either flat trails of the forest, or include technical mountain passes in your bike ride.
A bike tour in Cambodia allows you to explore temple ruins, including Angkor Wat, a UNESCO World Heritage Site, and remote villages.
Cambodia bike tours cover multiple challenging terrains such as steep rocky hills, wooden bridges, sand crossings, river crossings, and rutted tracks. This dirt bike tour is said to give you the feel of Indiana Jones on a two-wheeler.
A bike tour in Cambodia is the best way to explore the unexplored and have an experience this unique.
4. Thailand to Tibet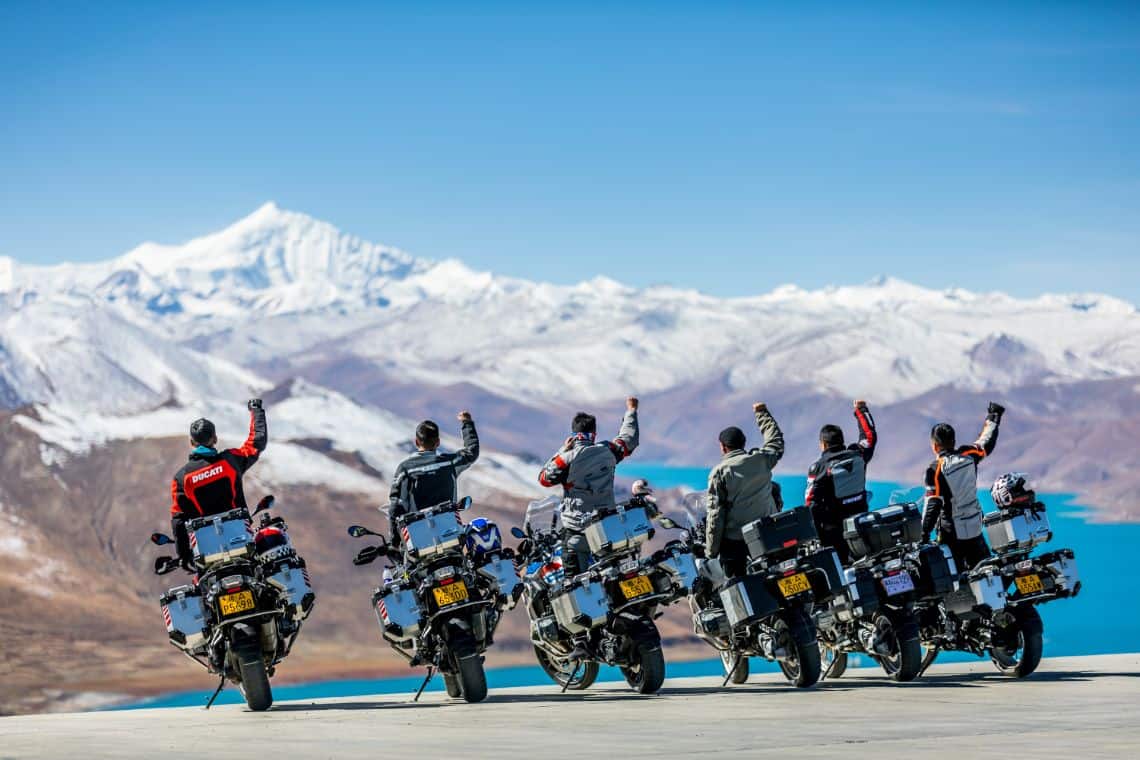 Another popular bike tour you must embark on in 2023 from Thailand is Tibet, China. Covering a total of 4800 km in around 20 days, this is quite an easy tour that any motorbiker can choose.
The route between Thailand and Tibet is a beautiful way to explore different cultures, cuisines, and breathtaking views. You get to visit the highest hot spring in Thailand, take a dip in the Mekong River, and explore the heritage sites of China.
This scenic route is perfect for a relaxing trip where you can eat, rest, and shop to your heart's content.
5. Ho Chi Minh (Saigon) to Hanoi, Vietnam
Ho Chi Minh, also known as Saigon, is the largest city in Vietnam, situated in the South along the Saigon river. A bike tour from south Vietnam to north Vietnam is one of the most thorough ways to explore and enjoy the country. Being an easy-level tour, you can modify the route according to your choices.
Visit a variety of landscapes, including mountain passes, coastal roads, beach towns, valleys, limestone karsts, and heritage sites. Depending on what all things you wish to cover, the trip can be up to a month long.
6. Bhutan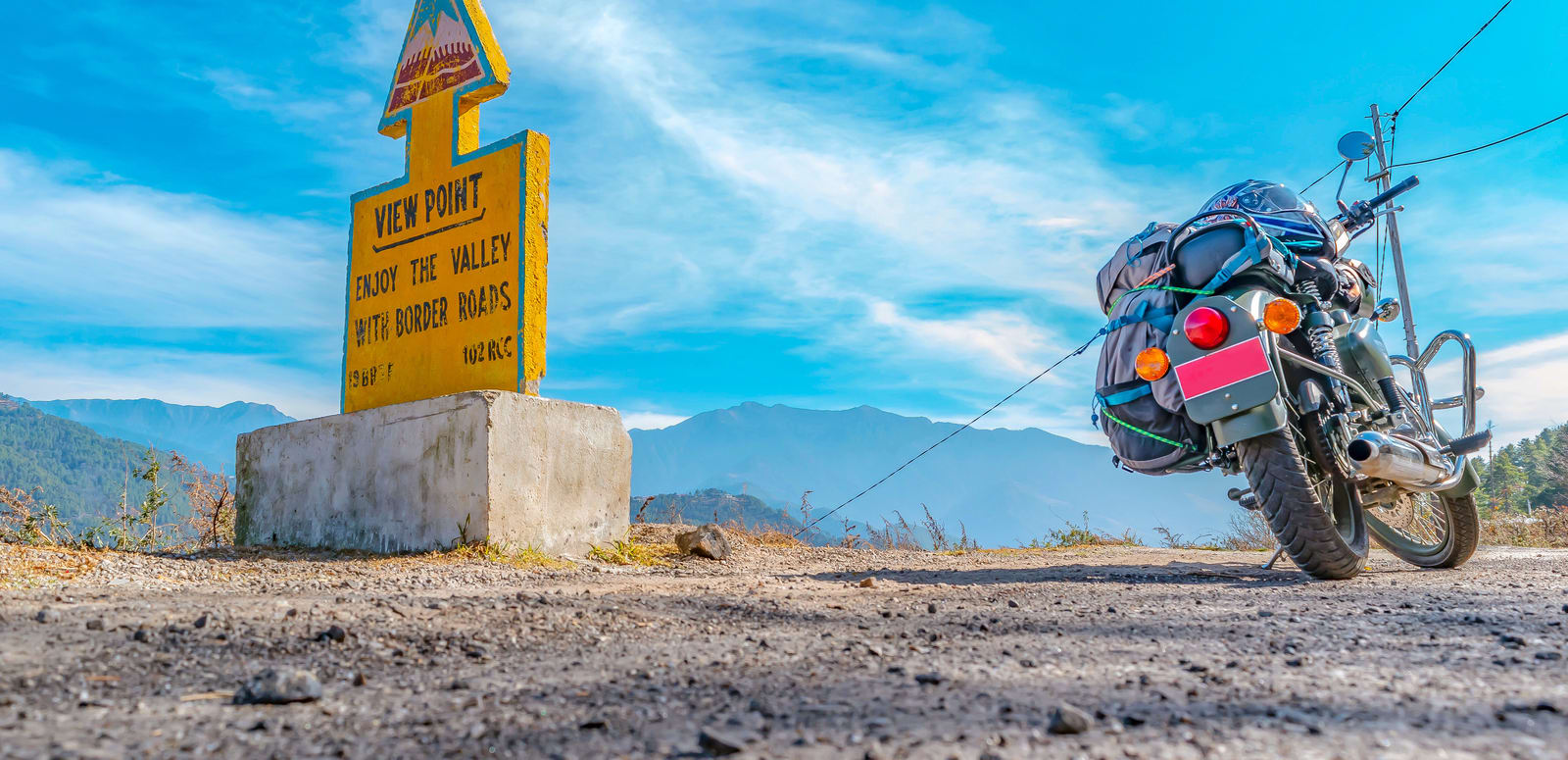 Exploring Bhutan via motorcycling is a bucket-list item for travel enthusiasts, owing to the country's rich culture and simplicity. Offering you a ride along mountain passes, tranquil towns, and scenic beauty, this ride is a must-do in 2023.
Bhutan bike tours involve riding on high mountain roads among the clouds, narrow trails with vegetation, and spiritual cliffs. The winding roads are surrounded by picturesque villages welcoming people with untold stories that you will want to experience for once.
7. The Lanna Kingdom Tour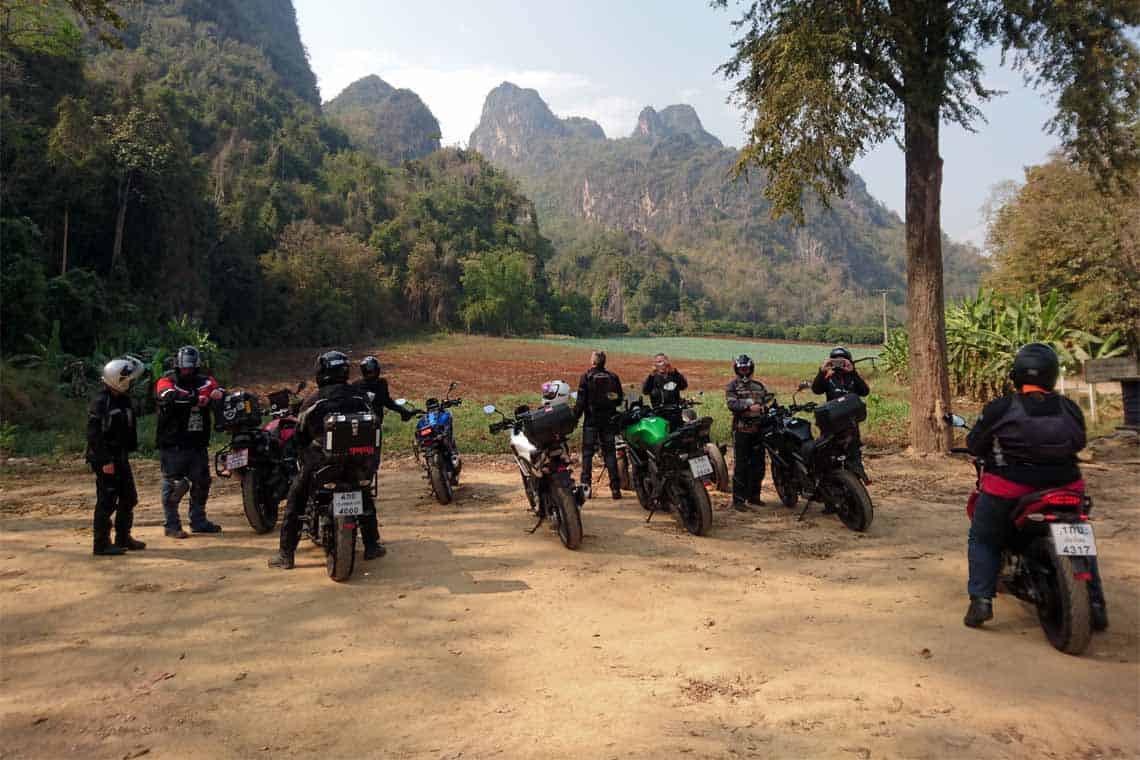 Another great biking experience in Thailand, the Lanna tour takes you to Doi Inthanon, the highest peak in Thailand. Ride through winding, curvy, narrow mountainous roads for the breathtaking scenery of Mae Hong Son.
This tour will take you through a total of 1864 curves of Mae Hong Son Loop, visiting waterfalls, bridges, caves, temples, hot springs, natural geysers, and even the Golden Triangle through the route.
The mountainous roads make it a moderate difficulty tour, taking five days.
Conclusion
Motorcycling through the various destinations of Southeast Asia is a unique experience without which a biker's life journey will remain incomplete. From easy trails to difficult mountainous roads, it may be the best place to explore your love for biking.
Experience a large spectrum of cultures, flavors, histories, religions, and climates, enjoying the picturesque beauty of southeast Asia. These easily accessible places are tourist favorites, however, their adventurous routes are still widely unexplored.
You can easily rent a motorcycle or book a self-guided motorcycle tour in Southeast Asia, escaping the difficulty of bringing your bike. You are bound to meet fellow bikers who will guide you through gas stations, routes, and the culture of each country.