Karaoke hasn't gone away. It probably never ever will. It seems like party-goers will have a need for karaoke in perpetuity. But, what seems to have changed is how those who love to sing can get their hands on it.
Case in point, in the past, people could only gain access to karaoke via karaoke machines.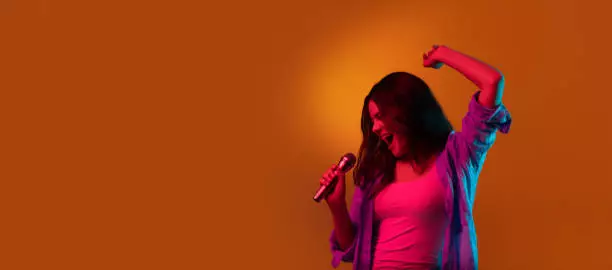 These days, however, you can get away with pretty much the same thing using the best karaoke software out there. But, of course, you'll need a trusty and suitable microphone first.
If you have that, then we're here to help.
Below, you'll find a list of the best karaoke software available today, along with the reasons why we think that they're worth the money.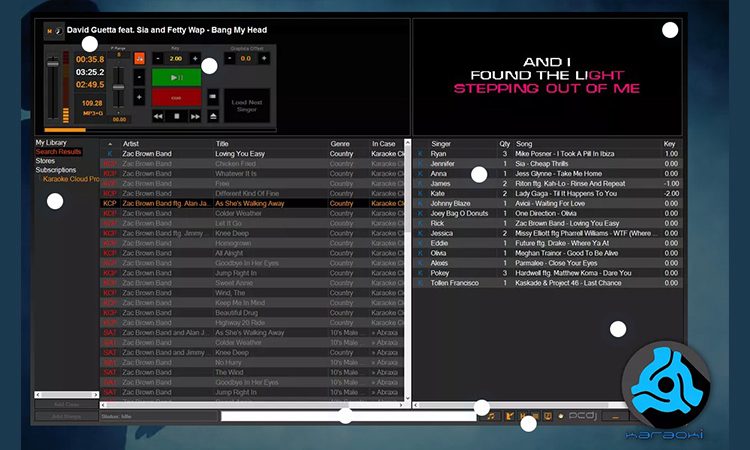 At this point, PC DJ Karaoki is synonymous to karaoke software.
To say that it is the best karaoke software today would only be fitting. This is because it's pretty much like what a karaoke machine in software form would look like. It allows you to add your own karaoke songs, edit playlists, as well as arrange a karaoke night for you and your family, as well as your friends.
What makes PC DJ Karaoki so great is that it has an excellent mix of basic and advanced features, all for free.
There's the history, singer rotation, key control, as well as screen display, but you also get access to colour configuration options, as well as a drag-and-drop loading screen, lock screen, cloud integration, and more.
The best part is how PC DJ Karaoki melds all of its features in a surprisingly intuitive package.
If you've got access to a second monitor, that's even better. This is because the second monitor lets you view the lyrics of the song that you're editing while you're editing your playlist and/or the music using your first or main monitor.
Pros
Easy-to-use
The free version offers plenty enough for casual users
Excellent developer support
Cons
The search function of the software leaves a lot to be desired

Another fun alternative to buying a karaoke machine is the Kanto Karaoke software.
What makes Kanto Karaoke special is that it has a number of features for those planning on pursuing karaoke or music editing professionally. Case in point, it can let you manage an unlimited number of playlists, as well as manage live performances, as well as edit audio to the point that the audio being played doesn't just feel like you're singing karaoke, but that you're singing live in front of an audience.
For those who plan on taking karaoke seriously, Kanto Karaoke could very well be the best software.
But, even if it's just for some minor editing so you can have a fun night out doing karaoke with your friends, Kanto Karaoke is good enough. Even its free trial will let you do most of what you need. However, in case you plan on spending, the Standard Plan isn't exactly that expensive, while the Professional Plan is a huge step-up in terms of features for not a whole lot more.
Pros
Lets you edit audio to make it feel like a life-like performance in front of a live audience
Comes with its own CD+G player
Unlimited playlists and playlist management
Supports a majority if not all common audio and video formats used in karaoke music
Cons
The lack of community support (or a feasible community for that matter) means that you'll have to figure most of the features and how everything works all on your own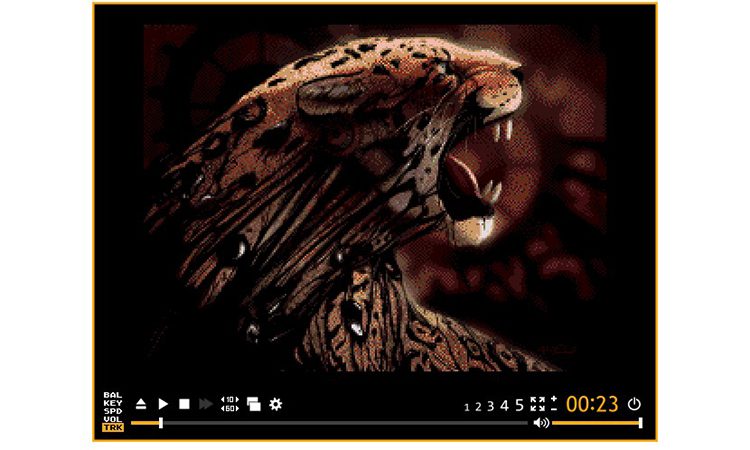 Not everyone looking for the best karaoke software wants something that can be used professionally.
Sometimes, all that some people want to do is to party and have some fun.
If that's the case for you, then you might want to take a look at the Karaoke Builder Player.
Featuring a rather simple (if not basic) user interface, the Karaoke Builder Player is a free software that shouldn't take too long for first-time users to adjust to and figure out how to use for karaoke purposes. The best part is that, as already mentioned, it's free. This means that you won't have to pay a single cent to gain access to the more advanced features.
Mind you, as far as free goes, the Karaoke Builder Player might have the most number of features available for free.
Case in point, the Karaoke Builder Player comes with full CD+G function support, ability to copy still images directly from CD+G tracks, seamless integration with Windows Explorer for convenient searches, ability to jump forward in tracks and adjust playback speed, and support for shortcuts, among many other things.
Perhaps the only thing that the Karaoke Builder Player lacks is a more "professional" set of functions.
Pros
All of the features come completely free of charge
Fairly robust feature-set for a free software
Simple and easy to use
Cons
Doesn't have enough advanced features to be useful enough for professional use
Also Read : Best Huion Tablet

Karafun makes karaoke at home easier than ever before. In fact, it's so convenient to use that it's become one of the most successful and downloaded karaoke software on the internet.
If that's not enough to warrant inclusion on our list of the best karaoke software, we don't know what does.
The only glaring issue with Karafun is that much of the features is hidden behind a subscription.
The "free" version is more like a demo. It doesn't really let you do much. However, if you subscribe, you'll gain full access to a catalogue consisting of at least 35,000 songs. Not to mention, the software lets you set the tempo, add keys, or even vocals, to make the song more unique and personalized.
The best part? The software has an offline-sync feature.
This means that you won't always have to rely on having a stable internet connection just to have a karaoke night at home.
As an added bonus, Karafun lets parents put the software under "Parental Control", which prevents kids from having access to songs with explicit lyrics when they have their own karaoke party.
Pros
Lets users access a library of at least 35,000 songs
Offline-sync feature
Parental controls
Cons
Subscription is pretty much the only way to go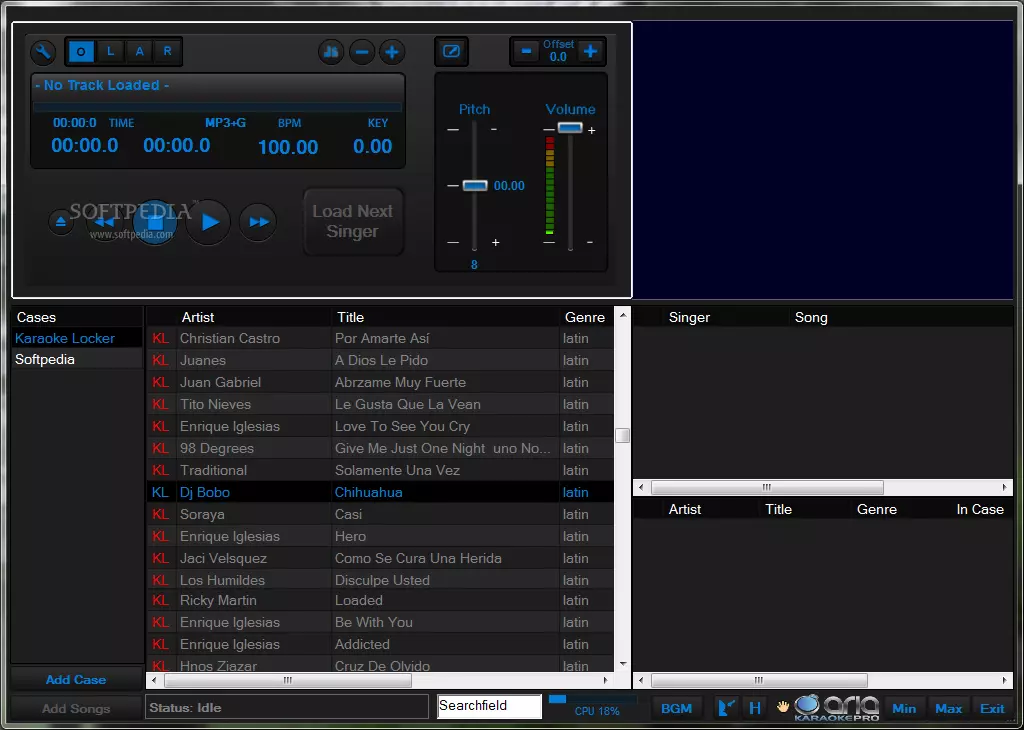 Last but certainly not the least on our list of recommendations is Aria.
Aria lets you mix music and scratch virtual turntables like a DJ in addition to its wide library of songs available for its karaoke mode that helps save you the time and effort of having to come up with your own list.
Aria is pretty much plug-and-play as far as karaoke goes, but it also lets you tinker around with the pitch, tempo, as well as the lyrics.
For those who want to experiment and see where their love for karaoke and editing music takes them, Aria is very well worth the try.
For those interested, Aria is also available on iOS and Android devices.
Pros
Also available on iOS and Android devices
Multiple modes for users to choose from and experiment with
Comes with a huge library of karaoke classics
Cons
The feature set is pretty thin compared to the full offerings of competing software
Also Read : Best Key Organizer
Final Thoughts
Hanging out with your friends will never be the same again.
Thanks to our list of the best karaoke software out there, you now have the power to turn every night out at home with your friends into a party with just a little bit of effort.