Photos have come a long way from polaroids and film. Gone are the days of submitting camera film to a local store and waiting days for pictures to arrive.
Now digital photos have taken the place of printed photos. While a digital camera takes fantastic pictures and plenty of them, the issue of relying on technology for all of your sentimental images can leave you concerned. Some devices boast unlimited phone storage options, but they can always be compromised.
What if your phone is lost or breaks? What happens if the memory card holding those precious digital files is corrupted or lost? Is there a way to back up photo storage to ensure digital photos are not lost forever? We're happy to report several ways of storing digital images that will leave you feeling a sense of relief that your digital photo albums are safe and secure.
CD and DVDs
Do you remember CDs and DVDs? Years ago, they were the only way to watch movies, listen to music, or view photos. However, they are still around and are an excellent way to back up digital photography.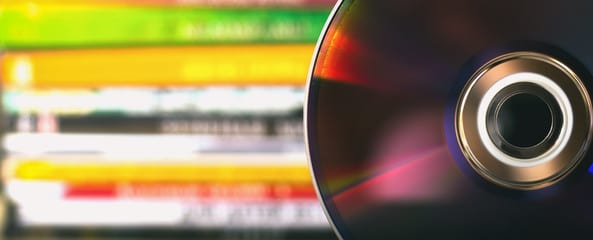 Burning your favorite pictures onto CDs or DVDs is time-consuming, and some newer computers no longer have the capability. While it takes time, storing photos on CDs or DVDs allows many images to be saved on an external device. It's essential to keep CDs and DVDs carefully as they are prone to scratches that can ruin the image quality.
Labeling your CDs with what photo collection is stored on them is also vital. It's possible to burn photos on top of others and lose them. With careful labeling and storage, CDs and DVDs are an excellent way to backup images.
External Hard Drives
Like CDs and DVDs, an external hard drive is another physical device that allows your digital images to withstand the test of time. While image files are saved on a hard drive that is part of your computer, these devices can fail anytime.

We have all seen the blue screen of death when a computer crashes, and sometimes there is no way to restore lost data. Backing up your digital photos on an external hard drive gives you more peace of mind. Even if your computer is compromised, transferring all of your photos to an external drive means your images are safe.
It's as easy as plugging the external drive into your computer via the USB and transferring them. Depending on the number of photos and your computer's speed, it can take some time. However, it's much easier than burning photos as you click a few buttons and let the computer do its work.
Also Read : Best Photo Storage Device
Cloud Storage
Online cloud services are widely popular for storing photos. One of the great things about a photo storage service like cloud storage is that it is easy to upload photos. There are no extra devices needed. It's just a matter of logging into the photo storage services and uploading your images. An excellent cloud storage service like Dropbox offers a free option, but the free storage option is only 2GB.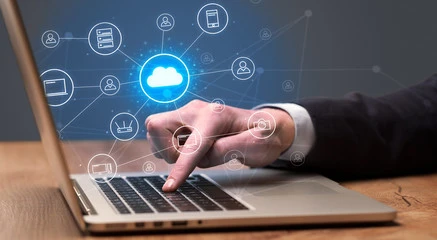 In comparison, Google Drive offers a free option with up to 15GB. Google Photos used to offer unlimited photo storage. However, now it is limited to 15GB. Mobile apps like Facebook and Instagram are also great ways to backup photos online.
Finding unlimited storage is possible with paid options like pCloud and Sync. There is a range of options depending on the amount of storage data required. An Amazon Prime membership affords you an unlimited number of photo storage too. Whatever cloud option you choose, there are options for all mobile devices and mobile apps, making it easy to back up a photo album.
Print Photos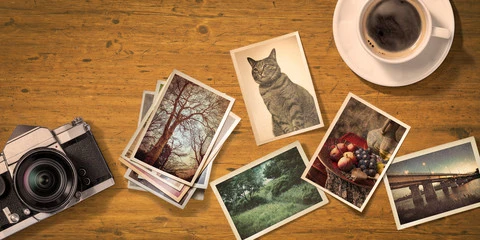 Going back to old times and printing out a physical photo is an excellent option for keeping photos safe from crashing hard drives or misplaced memory cards. There is nothing like flipping through a photo album with the family to laugh and talk about precious memories caught on film.
Purchase photo paper to scan images yourself from your home printer or use a more professional print shop to ensure the best image quality for your photos. Either way, printed photos last for years to be pulled out at any moment to enjoy.
Also Read : The Photo Stick Reviews
Storing Digital Photos Is Simple

No matter your choice, the cloud, CDs, DVDs, or external hard drives, you can sleep sound knowing your memories are safe and secure. The best option is to choose a few different avenues to save your photos. Use an external hard drive and upload your photos to an online cloud option like Google Drive or Photos. Print them out if you can. There are never too many options for keeping photos of memories safe and secure.