Avast is not a nobody when it comes to cybersecurity. They're one of the most well-known companies in the field, seeing nearly half a billion active users every month and a market share that's among the largest if not the largest.
This is largely due to the success of their numerous products. This includes the Avast Antivirus, the Avast Secure Browser, and the Avast SecureLine VPN.
Having said that, every other product that they put out should be worth it, right?
Well, in an ideal world, that would certainly be the case. However, this is the real world we're talking about, which means that we shouldn't be too quick to give such an esteemed manufacturer the benefit of the doubt.
After all, you can never be too careful when it comes to cybersecurity.
This is why we've decided to take a closer look at what Avast Cleanup has to offer.
What is Avast Cleanup?
Avast Cleanup is described as a PC optimization tool.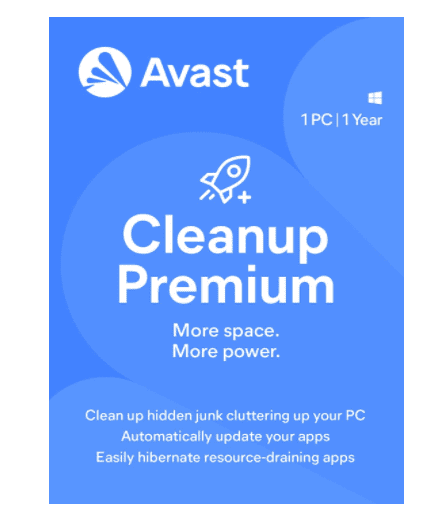 How it does that is by identifying underlying issues responsible for taking up necessary space on your computer that may also otherwise negatively affect performance.
The software then lets users select which issues they want resolved or removed for better performance. Using Avast Cleanup's patented breakthrough technology, Avast Cleanup can help users put apps and software to "sleep" so they don't affect performance when not used.
The software can also help remove remnants of uninstalled programs, as well as "bloatware", which are software that have little to no use outside of taking up space on your hard drive and slowing down performance.
Avast Cleanup will also defragment and optimize your hard disk.
In a nutshell, disk defragmentation involves re-organizing your files so that they're found in a central location, similar to how books are organized in a library.
Avast Cleanup is available for Microsft Windows and Macs, as well as iOS devices.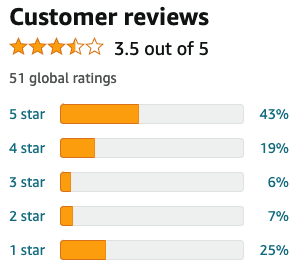 [lasso ref="avast-cleanup-premium-2021-1-pc-1-year-download" id="5168″ link_id="56482″]
Is Avast Cleanup Free?
Not for Microsoft Windows and Macs.
Avast Cleanup Premium for Windows and for Macs is only available via a paid subscription. However, it is available both as a free and as a paid product for Android devices.
Also Read : Best VPN for Multiple Devices
Who is Avast Cleanup For?
Experienced users will likely pay no attention to Avast Cleanup. This is because majority of its functions are already readily available on most Microsoft Windows PCs and Macs.
Not to mention, there's no proven benefit of registry cleaning just yet. Although there are numerous claims, the performance boost experienced is often marginal outside of rare cases.
But, for the average user that doesn't have the time nor technical aptitude to learn the many functions that Avast Cleanup unites under a single software umbrella, Avast Cleanup has a place.
Avast Cleanup is a quick and easy way to improve your PC's performance with nothing more than a a couple of clicks of a button.
Also Read : Avast VPN Review
Avast Cleanup Features – A Detailed Breakdown
Shortcut Cleaner
This feature lets users delete unused and unnecessary shortcuts. Most of the time, such shortcuts are left after uninstalling certain software. There are cases where these unused shortcuts will go away on their own, but most of the time, they'll take up space on your computer until they are removed and deleted.
Manually searching for these shortcuts is possible if tedious.
With the "Shortcut Cleaner" feature of Avast Cleanup, you can do that with just a single click.
Browser Cleaner
When surfing the internet, you often leave "crumbs" of data about what you searched and browsed, as well as where you've been.
But, using the "Browser Cleaner", you can make sure that you've deleted all traces of your internet activity. This includes everything from browsing history to saved passwords, autofill forms, and cookies, as well as so much more.
The "Browser Cleaner" supports major web browsers such as Google Chrome, Mozilla Firefox, and Internet Explorer, as well as 20 other more common browsers.
Disk Cleaner
PCs have a tendency to accommodate a lot of unnecessary data over time. Some of these can be confidential, mind you.
To minimize potential security risks, users may opt to use the "Disk Cleaner" to clean the system and wipe out any traces of system and application use.
Bloatware Removal
How do you know what software is "bloatware" or not? The fact is, most people don't know how to do this. Even those that do can't always tell the difference.
Avast Cleanup can.
Using the "Bloatware Removal" feature can help you get rid of any unnecessary applications and software on your device. This includes toolbars and ads that you never meant to install, as well as trials that you were "scammed" into installing, as well as so many more.
1-Click Maintenance
Tune-up your PC with literally just one click with Avast Cleanup's "1-Click Maintenance" option.
Sleep Mode for Apps
One of the more unique features of Avast Cleanup, this allows users to put certain apps to "sleep" so they don't run on the background. For laptops, this can help users make their battery last longer. Meanwhile, for desktops, it means having fewer software running on the background that could otherwise impede performance.
Registry Cleaner
Deleting registry files is no joke. It could cause system failure if not done right, which is why you need Avast Cleanup.
Using the "Registry Cleaner" of Avast Cleanup, you can minimize if not prevent performance issues due to registry file issues.
Is Avast Cleanup Worth Your Money?
On paper alone, Avast Cleanup offers a vast feature set that is nearly unrivalled. The only issue is that it doesn't come free. You'll have to pay for a subscription to avail of the said security and performance-enhancing features.
With that said, is it worth it?
Well, that depends. If you're willing to do everything that Avast Cleanup can manually, then of course, it's not worth it for you. But, if you want to save yourself the time, and hassle, then it's definitely worth the price.
If nothing else, Avast Cleanup does come with a 30-day money-back guarantee, so you'll have a full month to see if it's worth buying or not.
[lasso ref="avast-cleanup-premium-2021-1-pc-1-year-download" id="5168″ link_id="56483″]
Conclusion
Anyone expecting Avast Cleanup to magically make their computer two times faster than before is gravely mistaken. There's no software for that.
If your PC is slow, it's probably old, and it needs a hardware upgrade. However, if you want something that can help you maintain the performance of your PC to minimize performance dips, Avast Cleanup is useful.
At its price, it gives you a user-friendly and easy-to-use user interface that lets you access all of the features that you'll need to keep your PC clean and running smoothly.