Because it is an open-source platform, developers have all the freedom in the world to play around with the source code of the Android operating system and tinker it to their heart's content.
Either edited from already existing code or built from scratch, these custom-built operating systems are known as Custom ROM.
Using a custom ROM, you can replace your device's default Android operating system, also known as the Stock ROM.
There are a lot of reasons why you should do this, and why you shouldn't. The latter mostly revolves around bricking your smartphone and making it unusable ever again.
But, the argument for the former is simple — by stripping the Android OS of all the factory-installed apps, you'll get maximum functionality and get better mileage, or so to speak, from your phone.
It's worth noting that you can install a custom ROM on any Android phone so long as one is available for it.
It just so happens that the Samsung Galaxy Note 4, although "old" by modern tech standards, is widely considered by many as one of the best candidates for a custom ROM. Why? Because the hardware is still good. It's just that the device is no longer being supported by its manufacturer.
As a result, the Note 4 has one of the most robust custom ROM communities out there, with developers working hard to fix any and all bugs.
With that said though, choosing the best Note 4 ROM isn't easy, especially if you don't know what you're doing.
Lucky for you, we're here to help.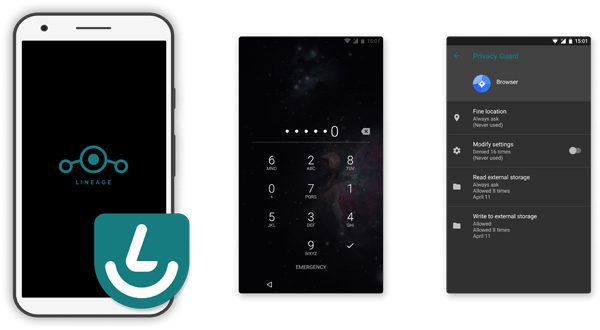 First up on our list is arguably the best Note 4 ROM around.
In fact, the Lineage OS is widely considered as one of the best custom ROMs for any phone out there.
Born from the ashes of the CyanogenMod OS, LineageOS maintains one of the most active communities of users and developers alike.
This means that, should you choose to install this custom ROM on your Note 4, you'll have plenty of people willing to help you out in case you have problems. Not to mention, there are plenty of guides out there as well.
Now, as to why the LinageOS 17.1 is so great is that it's the next in the long line of custom ROMs that maintain a stock Android experience but without the clutter.
The LineageOS 17.1 is based on Android 10 and is currently the most actively developed branch of the LineageOS. This inadvertently means that it's the most stable ROMs out there for the Note 4.
Pros
Majority of other custom ROMs are based on the LineageOS
Designed to give users a vanilla Android experience without the clutter and bloatware that most phones usually come with out of the box
Has the most active and largest community among custom ROMs
Cons
LineageOS is best utilized by people who want to modify their systems on their own, not by users who want a system that's been fully modified for them by a team of developers
Also Read : Best Security Extensions for Chrome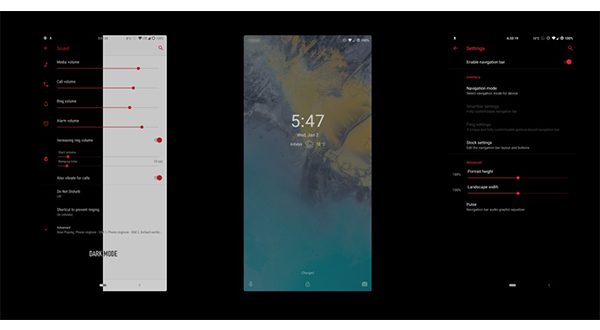 Do you not want to spend hours tinkering around with your custom ROM? Yet, at the same time, you still want to have the full functionality offered by having a custom ROM installed in the first place?
Well, Resurrection Remix OS 7.0.2 might just be for you.
Unlike other custom ROMs that give users the ability to add to the functionality of their phones, Resurrection Remix does it for the users. But, that isn't to say that you don't have control about what's changed. You actually do, and it can get quite overwhelming.
This is because there's a lot that you can change in the custom ROM, including but not limited to, animations and whatever you want to happen whenever you double-tap the home button of your smartphone.
Of course, a feature-packed custom ROM is no use if it's not stable. Thankfully, Resurrection Remix is one of the most stable open-source ROMs out there.
By combining a wide plethora of features and customization, with excellent performance, Resurrection Remix is a strong contender for the best Note 4 ROM available today.
Pros
You get a ton of customization options that are otherwise not available on other custom ROMs
Backed by a large online community with hardworking developers providing constant updates
Cons
The plethora of options and functionalities can get a bit too overwhelming for users who prefer something more simple and streamlined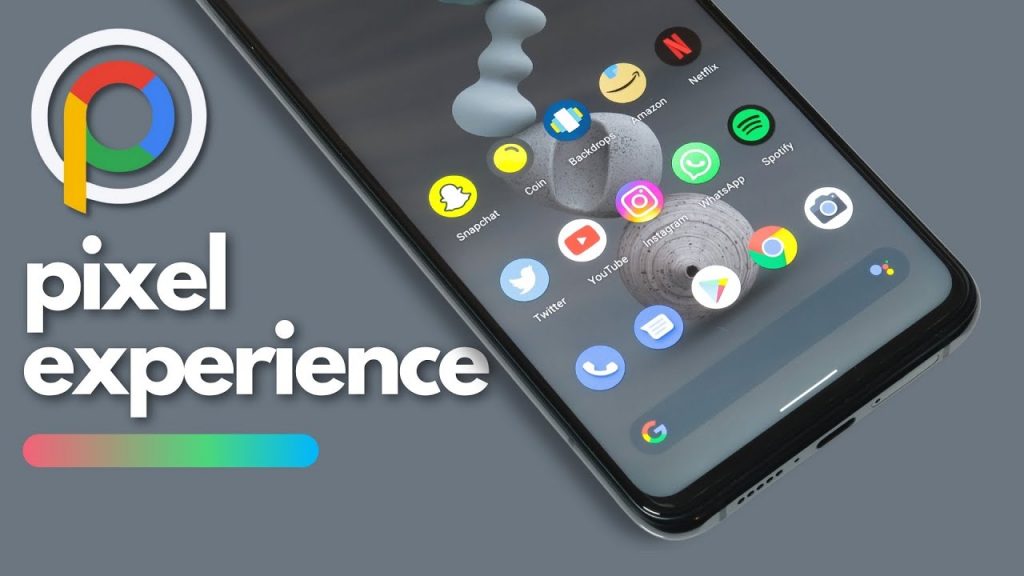 Google's line of Pixel smartphones is widely considered as the best Android smartphones out there.
As such, it was only a matter of time before people decided to copy what made the Pixel smartphones so great — their operations system.
The Pixel Experience Pie is one such example.
Pixel Experience prides itself in giving users a Pixel-like experience on their non-Pixel smartphones and tablets. This means that you can make your Note 4 function like its Google Pixel counterpart, whatever that may be.
The only downside here is that the Pixel Experience looks too much like Google's own operating system.
What this means is that, if you didn't like certain Pixel-specific elements before, you certainly won't be liking them now. But, on the other hand, if you want to make your smartphone feel like a Pixel device, then be our guest. The Pixel Experience will let you do just that.
The best part? It comes with none of the bloatware that drags down performance on actual Pixel devices.
Pros
Gives any and all supported non-Pixel devices with the near-complete set of Pixel-like features
Lightweight and stable
Doesn't come with bloatware and unnecessary resource-consuming additional features that might affect battery life
Cons
There's no available stable Android 10 version of Pixel Experience yet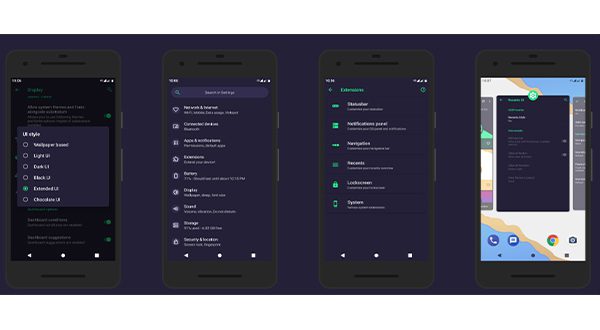 AOSP Extended is helmed by a recognized contributor at the XDA Developers community and is, in a nutshell, an amalgamation of the best features that most custom ROMs have to offer.
Basically, what AOSP Extended does is that it integrates features from known custom ROMs like the others on our list and tries to keep performance stable in spite of it.
Because of this, it's widely considered as the best Note 4 ROM today in terms of functionality because it has so many features available.