Have you gone bored talking with your circle of friends? Are you looking to have a chat with someone else? More importantly, would you like to remain anonymous for once in a world where pretty much all info about you can be had with just a couple of clicks or taps of your finger?
Talking to friends is great, but sometimes, talking to complete strangers can be even better.
Thankfully, via the best anonymous chat apps out there, you won't have to go to another city to talk to someone who doesn't know a thing about you. You can do so right from the comforts of your desk or bed via your smartphone.
With that said, we've decided to round up some of the best anonymous chat apps available out there.
Just keep in mind, even though your identity remains anonymous on these apps, that doesn't mean that the developers don't completely know who you are or what you are talking about.
Chances are, they might even be recording if not monitoring anything that you say, so you might want to avoid saying anything that you might regret later on.
So, without further ado, here are the best anonymous chat apps today.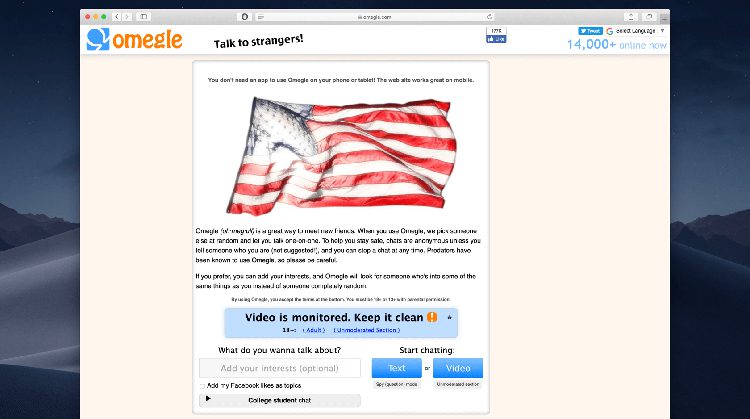 More than a decade since it first released, Omegle has become synonymous with anonymous chat apps. As such, it's no wonder many consider it as one of the best anonymous chat apps today, if not the very best.
What makes Omegle such a hit is that it has remained relatively unchanged since it first released.
Save for being more secure and adding a couple more functionalities from its initial versions like video chatting, as well as making it available on iOS and Android devices, Omegle remains just as fast and as user-friendly as it once did.
When using Omegle, you put in your interests and you're matched with someone who has the same interest as you are. This sounds a lot like most dating apps. The only difference? The total stranger can be anyone from anywhere across the world. It can even be someone you know that lives just across the street or someone who lives thousands of miles from you.
Pros
Pairs you up with total strangers but with the option of chatting with people with similar interests as you
No need to create an account
Simple and easy-to-use interface
Boasts one of the largest userbases among anonymous chat apps
Cons
The complete anonymity granted to users often leads to all sorts of depravity
The app is known for having an absurd amount of bots proliferating the chatrooms that are looking for people to scam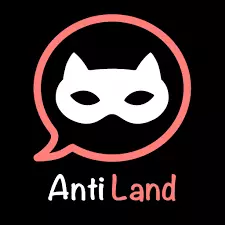 Anonymous Chat Rooms has an actual app that's available on both the iOS and Android platforms.
What makes it one of the best anonymous chat apps is that it's available for free. Yet, at the same time, you can pay up to enjoy a number of added features that are actually well worth it for the price if you plan on using the app extensively.
Similar to other anonymous chat apps, the appeal with Anonymous Chat Rooms, Dating, lies in the chance to exchange thoughts and confide with other people without being judged.
Unlike other anonymous chat apps, you're not necessarily paired with random people.
Instead, what makes Anonymous Chat Rooms, Dating, unique is that you can join rooms and chat with a number of strangers, or create a room with only one another stranger on the other end helping you pass time.
As a way to kill boredom or even find love, the Anonymous Chat Rooms, Dating app is well worth a try.
Pros
The app offers a great degree of customization and personalization that's absent in other anonymous chat apps
There are a number of features set in place that helps minimize the depravity and unkind content found in rooms
Users can actually get banned for not following rules and guidelines
Multiple layers of protection integrated into the app dedicated to the protection of all the user's personal information
Cons
The "karma" system can be prone to abuse and can make it difficult for new users to achieve certain privileges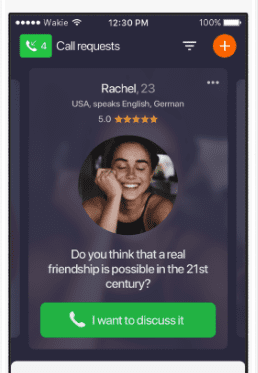 Wakie puts a unique twist in anonymous chat apps by essentially being an alarm clock with an anonymous chat feature.
With Wakie, you can literally wake up to the sound of a stranger.
But, more than just an alarm app, Wakie also lets you do more than just let strangers wake you up. This includes asking for other people's suggestions and opinions, or even request for someone to keep you company by chatting with you for a while. You can even listen to other people.
These said requests, among many others, are available for viewing via a live feed board that anyone can tap to join in.
All in all, it's the "social alarm clock" aspect that makes Wakie really stand out.
Use it once and you'd surprised just how energizing waking up to someone else's voice can be.
Pros
Has an active community of people who are willing to help each other out, even if it's something as simple as waking each other up in the morning
You can choose whether or not to keep your details private and anonymous or public
Has tons of fun things for you to do outside of randomly chatting with strangers from other parts of the world
Cons
The developers are actively trying to lower the appeal of using Wakie as a way for its users to hook-up and date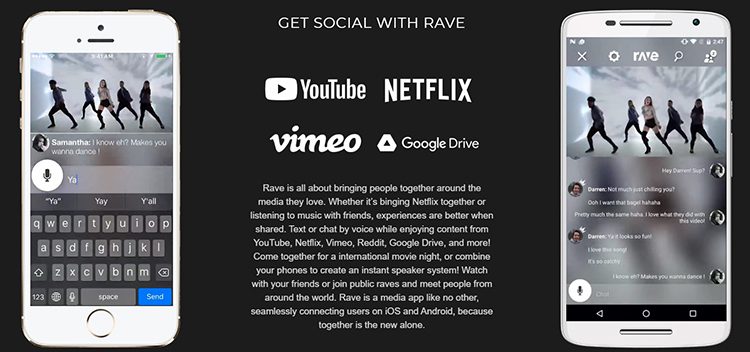 Technically, Rave isn't exclusively an anonymous chat app. But, as you might know by now, we're willing to stretch the definition of the anonymous chat app a bit as long as it fills the description to some extent, and also if it's good.
And, well, Rave is a good anonymous chat app. In fact, it's one of the best anonymous chat apps out there.
Basically, what Rave does is it lets you watch YouTube, Netflix, Vimeo, as well as stored media on Google Drive, together, either with a friend, family member, or close acquaintance, or a complete and total stranger from another part of the world.
Think of it as walking inside a movie theatre and chatting with someone watching that movie.
With a conversation piece already set in place, Rave helps set the table for users to engage in meaningful and fun conversations with each other.
Pros
A perfect way to binge-watch movies on YouTube and Netflix with friends and strangers while also getting to know them more, especially the latter
You can join in rooms filled with people who love a particular web series or movie
Cons
The app isn't totally anonymous, so beware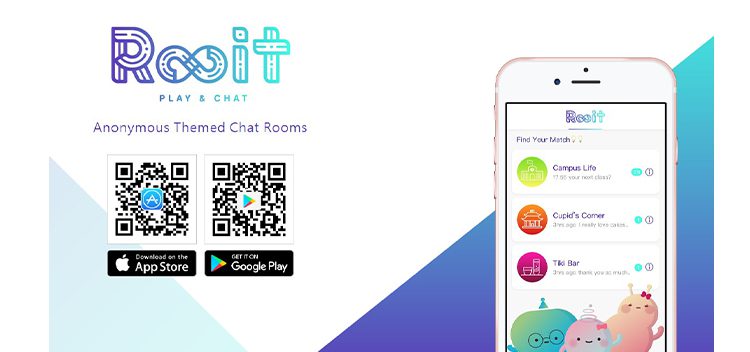 At first glance, Rooit seems just like every other anonymous chat app out there.
You log in, let the app know your interests and hobbies, and you're matched with people with the same likes and dislikes as you do.
However, what makes Rooit different is that you can do more than just chat with other people. You can also play games with them, as well as join chat rooms at the same time.

More importantly, what makes Rooit one of the best anonymous chat apps is it encrypts all of your chats and keeps them safe on their very own server.
As a more secure alternative to common messenger apps, Rooit is definitely right up there.
Pros
Encrypted messages that are saved on Rooit's very own secure servers
Allows you to play games and chat with other people of the same interests as you do
Every chatroom on the app is powered by an AI that constantly learns about its users' personalities and tendencies to help facilitate and encourage meaningful conversations between users
Cons
Most of the users are a bit on the young side
Also Read : Crunchyroll vs. Funimation – Stream Your Anime with the Best Service
Final Thoughts
Whether it's complete anonymity that you're looking for or a place where you can chat with total strangers, or do something else entirely with people that you don't know, we've rounded up all the apps that could possibly cater to your tastes.
We made sure to round up all sorts of apps so that we can have as definitive of a list of the best anonymous chat apps for a variety of people.