Thumbnails are small images that represent videos. They are used to preview the content and are commonly used on social media and search engines. As a result, they can attract viewers and encourage them to click through to the full-sized video.
That's why, if you are a visual content creator, you must design luring thumbnails to attract more audience to your platforms.
However, if you don't have any designing skills, you can still create splendid thumbnails like a pro with one of the easiest methods using a thumbnail maker app. There are countless programs available in the market. But, we will enlighten you about the top-rated thumbnail creator apps in this blog post, which can help you generate thumbnails without prior designing skills.
Top Rated Thumbnail Maker Apps
Following are the most exquisite thumbnail maker apps that can assist you in drafting striking thumbnails in a blink:
Thumbnail Maker- Channel Art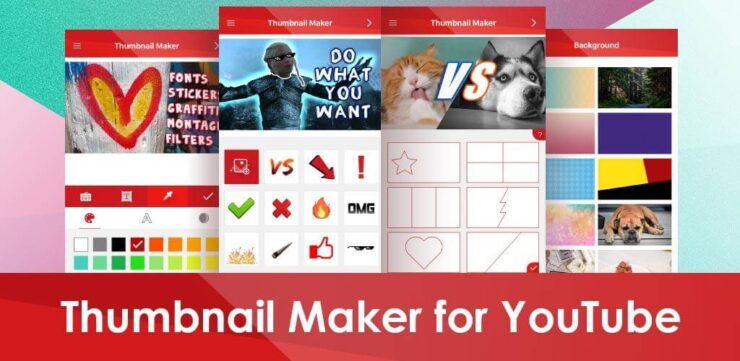 With this free YouTube thumbnail creator developed by CA Publishing, you can produce inspiring thumbnails, cover photos, and banners for YouTube and other social media platforms. Therefore, you can make your videos and social content more beautiful and appealing by making unique thumbnails and banners for a better user experience. As a result, you will succeed in getting more views and attention across different mediums.
The best thing about this youtube thumbnail maker is that it does not add any watermark to the thumbnails produced, so you can create a cover for Facebook, YouTube, Twitter, and LinkedIn and posts for Instagram without facing any issues.
Moreover, you can select your likeable background from various free backgrounds in multiple graphic creator categories and designs. With that, you can choose your preferred thumbnail dimensions to make your design fit all the screens.
Furthermore, you can save your finished graphic works on your smartphone and publish them anywhere from the app gallery.
Video Thumbnail Maker & Editor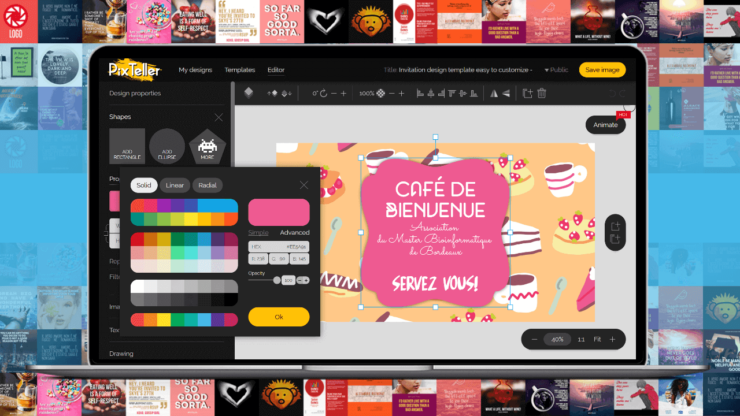 Using this video thumbnail maker & editor designed by Apps Guruz, you can draft unbeatable designs by adding unique shapes and symbols in available pre-made templates to enhance the visual appeal of your online video thumbnails. With that, you can also relish many stickers to buff up your striking thumbnails to achieve greater striking appeal and attention.
Moreover, the interface of this app is very easy-to-use; therefore, you don't have to go through an intricate procedure to produce extraordinary designs for your use. As a result, you save a reasonable amount of time and complete your work quickly, enhancing your efficiency.
Furthermore, you can add text and overlay to your designs to personalize them with uniquely designed typography fonts and effects to make your thumbnails look standout.
Canva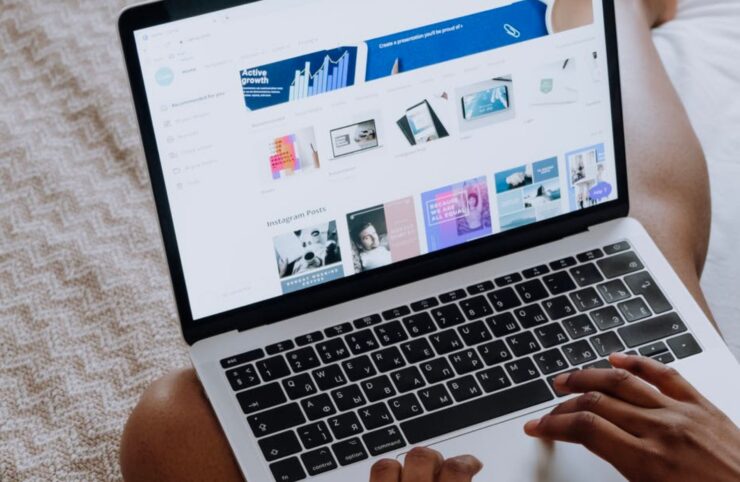 Canva is a versatile graphic design platform that offers a variety of design tools, including templates and resources, for users to create professional-looking visuals such as posters, flyers, and social media posts. Among its many features, Canva is an excellent thumbnail maker app that allows users to create thumbnails for videos, websites, or social media channels. You can start with a blank canvas or choose from various pre-made templates designed explicitly for thumbnails.
Additionally, Canva offers a wide range of stock photos, graphics, and fonts to help users create visually appealing and attention-grabbing thumbnails. Its drag-and-drop interface makes it easy to customize templates, add text, and upload images.
The app also offers a variety of design elements, such as shapes and icons, that can be used to add an extra touch of creativity to the thumbnail.
Moreover, you can get your hands on various customization options, including resizing the image or adjusting the colour scheme to match a brand's aesthetics and identity better.
Thumbnail Maker- YT Banner
Applux Private Limited designed this application. Using this advanced and efficient app; you can create customized video thumbnails and miniatures in a few steps for your videos within minutes. As a result, you can grab better attraction on your content to drive more audience and build yourself on social media platforms. It has all the essential designing ingredients to make your thumbnails look fascinating.
Furthermore, unlike other apps, this program helps you to generate not only thumbnails but also helps in designing banner covers and intro cover photos.
The best feature of this app is its ability to let you save and edit your designs later, making it convenient to work on them in your spare time. Moreover, the app allows you to share your designs directly on social media platforms, making content promotion more manageable. Overall, it is a valuable tool for YouTubers and content creators who want to create custom thumbnails and banners that help their videos stand out on YouTube.
Conclusion
Thumbnail maker apps have made life easier for content creators as they can produce thumbnails themselves. Thus, they don't have to hire professional designers to get their work done, which reduces the cost and saves a considerable amount of time. We hope the above-highlighted apps will help you craft imperious thumbnails.