With wireless audio technology becoming more and more affordable, offerings such as the Bluedio T6 are starting to become commonplace.
So, in a market full of similarly-priced products, how does the Bluedio T6 fair?
Is this Bluetooth headset worth the money? Does it punch above its proverbial weight? Or are you better off looking at the competition?
Scroll down below to read our Bluedio T6 review.
What Makes the Bluedio T6 Great?
Comfortable Over-Ear Design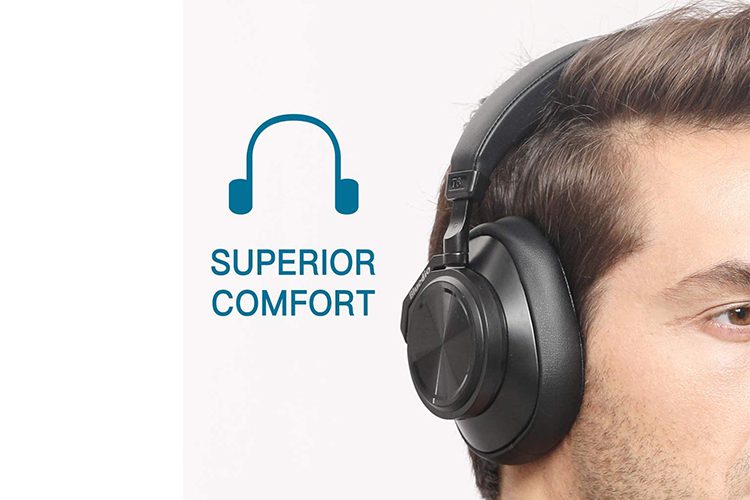 Naturally, over-ear headphones are more comfortable compared to other types of headphones. This is because of how they are designed.
Instead of ear pads that press directly on the outer areas of your ears, over-ear headphones surround your outer ear, basically enclosing them in its material.
In addition to this, the foam pads are made out of a comfortable material that makes the T6 even more comfortable to wear for hours.
Smart Voice Control
By simply downloading the Bluedio App on your smartphone, you'll have access to your Amazon Web Services account and use it for a variety of purposes. You can use to check on the weather, what're the latest happenings all around you, as well as listen to songs. You can even use the T6 to control supported appliances in your household.
Max 97220 Chip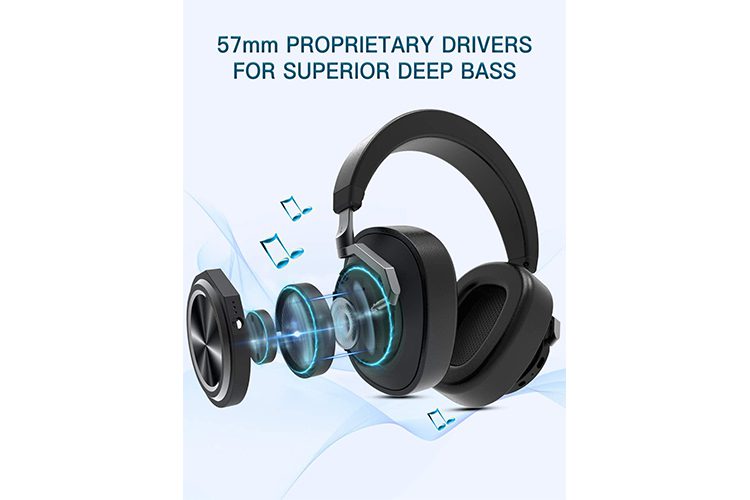 The Max 97220 chipset used in the T6 is said to work "hard to push out the strongest and most vibrant sound" and we're inclined to agree.
Unlike other headphones within its price range whose audio quality is barely worth listening to, the T6 features a much stronger thrust and gives you better control of the musicality of the music that you're looking for. This results in dynamic sounding audio that's fit for people with better tastes in music.
25-Hour Battery Life
By optimizing and upgrading the chip it uses compared to previous generations of headphones, the T6 is able to enjoy optimal wireless Bluetooth performance for up to 25 hours of playtime per charge.
This means that you can enjoy long road trips and travels without worrying if the headphone's batteries will hold up.
Just keep in mind that it is recommended to remove the headphone every 2 to 3 hours for a few minutes. This is to allow your ears to breathe better and relax. In doing so, you're able to protect your ears from possible hearing damage as a result of listening to music for prolonged periods of time.
Active Noise Cancelling System
At its price range, you'd be hard-pressed to find any other wireless Bluetooth headphone that offers the same sound sealing capability that the T6 has, let alone one that has an actual Action Noise Cancelling system.
While the insulation provided by the T6's design and earcups alone is enough for most people, having an ANC system makes it perfect for people who need minimal outside noise and distractions.
Affordable
Good performing $70 wireless Bluetooth headphones usually don't exist, except, well, the T6 does.
With its ANC system, as well as a litany of other noteworthy features, the T6 is a bang-for-the-buck product.
Are There Any Bad Sides to the Bluedio T6?
Of course, as much as we'd love to sing all praises to the T6, it's not a perfect product.
These over-ear headphones do have a couple of flaws. Like, for example, even though the Active Noise Cancelling system works, one can argue that it's detrimental to the bass performance of the T6. If turned off, the bass actually improves. But, at the same time, turning the system on does cancel out the first layer of external noise, so, you'll have to make a choice.
Then again, even without the ANC system, the natural sound insulation of the design of the T6 is enough to cancel out most outside noise anyway.
In addition to this, the fit of the T6 is not ideal for everybody.
Even though it is adjustable, the T6 can't be adjusted enough to accommodate larger heads.
Advantages and Disadvantages
Pros:
Active Noise Cancelling technology at an affordable price point
Equipped with large 57mm drivers
Uses Bluetooth 4.2 technology
Capable of 25-hours of playtime on a single charge
Relatively affordable asking price
Cons:
Turning on the ANC muddles the bass performance
Is the Bluedio T6 Worth Buying?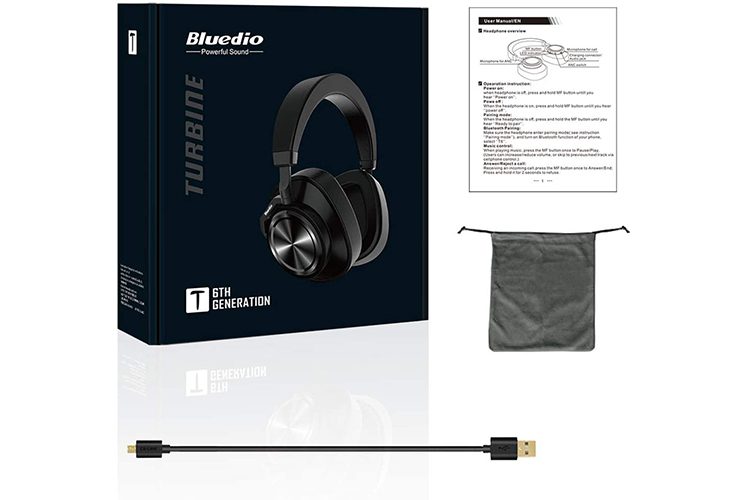 Definitely. We wouldn't go as far as to call the T6 perfect, but it is definitely better than its competition.
The T6 checks all of the proverbial boxes while raising relatively few red flags.
It's a simple to use over-ear headphone that's versatile in its music handling capabilities. This makes it the ideal choice for people who listen to a variety of music and want wireless Bluetooth headphones but are on a budget.
High-quality and affordable don't come often in a single package.
The Bluedio T6 has both and then some, making it easy to recommend buying.
Final Thoughts
The T6 is arguably Bluedio's best and most value-packed offering just yet.
Offered at a price point that belies its wide range of high-spec features, the only problem with the T6 is that whether or not its ANC is a blessing or a curse. But, at the same time, you're free to turn it off anyway, so you can choose not to make use of it.
Although, you'd have to wonder if the T6 would have even more value at a more affordable price point if it didn't have ANC at all.
With that said, we do think that all things considered, the T6 is worth buying.
If this is your first wireless Bluetooth headphone or you're upgrading from a more budget-oriented pair, the T6 should be a significant step-up in the right direction without costing you an arm and a leg.