When you are developing a new website, you have to go through a series of important decisions. Some decisions might appear quite straightforward -like the color of the theme or deciding whether or not the website should be responsive. On the other hand, other website development-centric decisions might be complex -like selecting the right web hosting plan or managing the entire website.
Hosting can appear to be slightly complicated. You have access to a myriad of options like VPS hosting, cloud hosting, shared hosting, dedicated servers. At the same time, you have access to a full spectrum of hosting companies to choose from -all offering their own pros and cons with different plans they are providing. There is an abundance of information to explore. You have to analyze the best choice while choosing the best hosting solution for your website.
What is the Difference Between Cloud & VPS Hosting?
The misunderstanding about the technical differences between VPS and cloud hosting in the web hosting industry is becoming quite trending now. Most business owners tend to get confused with the basic difference between the concepts. It is due to the absence of awareness about the common differentiating factors of the core web hosting technologies.
With the introduction of remote operations, there is a major increase in most reputed organizations and even small businesses and startups who are choosing similar solutions to host the respective websites.
They no longer access to a dedicated physical architecture (like a CPU with particular specifications of processors, storage, and RAM), a dedicated operating system on top of the existing hardware, and a specific application (like Joomla, Drupal, WordPress, Magento, and so more) on which the website needs to be hosted.
In addition to this, the given arrangement will require redundant and efficient power supplies along with periodic maintenance to make sure that the server is up as well as running at all times.
Cloud Vs. VPS Hosting -Key Differences
To understand the core differences between cloud and VPS hosting solutions, it is imperative to understand the underlying concepts of cloud & virtualization. Both concepts are something that help in separating the operating system, hardware, and the application running on the hardware from each other.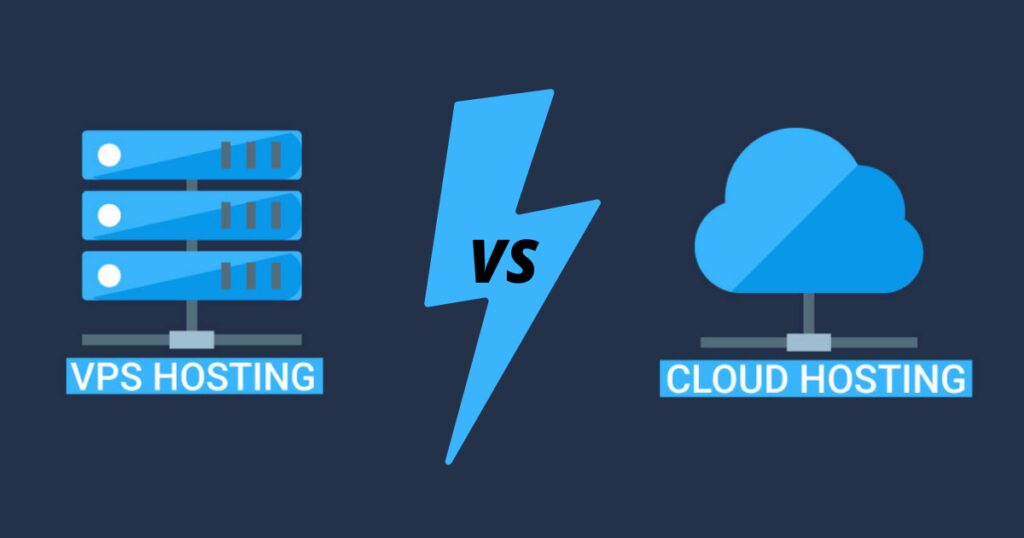 The primary concept of technology remains the same in both solutions. However, factors like availability, flexibility, and reliability are some of the core indicators that create differences between the two. The comparison can be understood as:
| | | |
| --- | --- | --- |
| Features | Cloud Hosting | VPS Hosting |
| Server Deployment & management | Yes | Yes |
| Low cost | Yes | Yes |
| Server sharing model | Dedicated cloud server | Private server |
| Pay as you go | Yes | no |
| Scalability (manual or auto) | Yes | Yes |
| Security | Yes | Yes |
| Flexibility | Yes | no |
| Customization | Yes | Yes |
| Instant Provisioning | Yes (in case of managed hosting) | No |
| Multiple data centers | Yes | Depends on the vendor |
| Reliability | Yes | Yes |
| Performance | Fast | Will depend on the vendors |
What is VPS Hosting?
VPS or Virtual Private Hosting is also known as the Private Cloud. The hosting solution is based on servers that are created with the help of the process of virtualization.
The VPS hosting architecture features a series of dedicated slots situated on the same virtual machine. Every slot is assigned to dedicated resources. The technology is known to function on a resource-shared or time-shared mechanism.
The primary purpose of VPS hosting is to help in bridging the gap between dedicated servers and shared hosting. VPS hosting serves as the middle ground between dedicated and shared hosting. In this scenario, you have access to multiple accounts that are hosted on the same physical server. However, in VPS hosting, every account features its own virtual machine.
Virtual machines are known to offer users access to an isolated environment. As you have access to a dedicated section of the server, you also have access to a dedicated set of resources. This allows you to customize and configure the server partition precisely. Additionally, there is no exchange of file or data access between accounts on the VPS server.
Benefits of VPS Hosting
Cost-effective Hosting Solution: Before the advent of VPS hosting solutions, websites that used to outgrow their shared accounts had no other option than switching to some expensive dedicated server. However, as multiple VPS servers are capable of co-existing on the same physical server, they are cost-effective hosting solutions.
Ease of Scalability: Hosting providers are easily capable of changing the configuration on the virtual server. This implies that upgrades can be implemented with minimal or no downtime. Some VPS hosts like VPS Server also offer the opportunity to access advanced control features like rebooting, viewing the server console, changing the Operating System, and so more.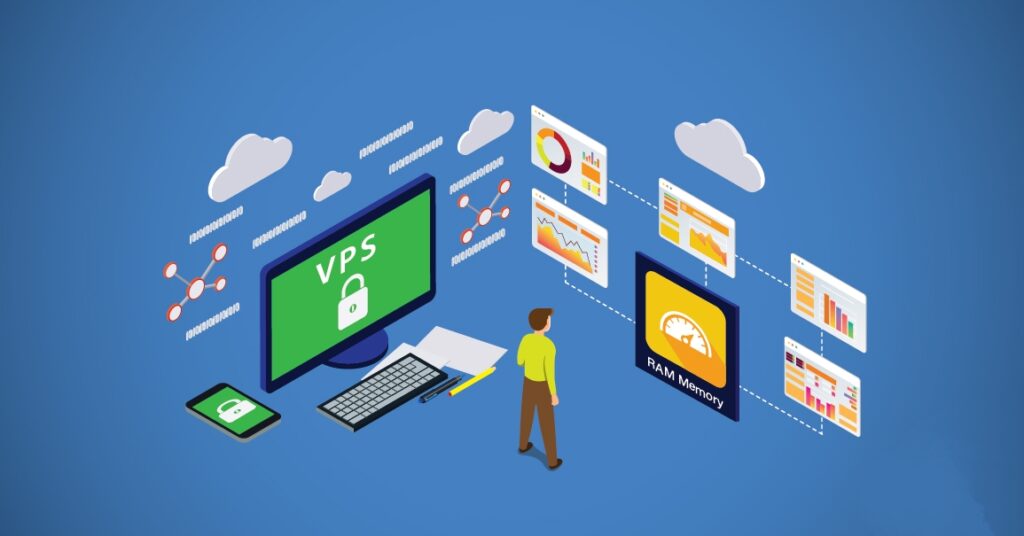 Reliable Performance: The hardware resources of VPS will be at your disposal at all times. There is no need to worry about other users taking up power significantly or slowing down the website. With a reliable VPS hosting provider like VPS Server, you get access to powerful cloud server performance along with improved security and 3-way hosting redundancy.
Ease of Use: If you are not confident about handling the overall maintenance and configuration on your own, you can get the assistance of managed VPS solution. With this capability, your host is capable of taking care of all the technical tasks and you will get access to a control panel to help with the management of projects.
What is Cloud Hosting?
The primary difference between VPS hosting and cloud hosting is with respect to the infrastructure responsible for delivering the hardware resources. A cloud hosting remains similar to the VPS hosting solution that is not affected by the performance of other websites hosted around the same. However, the concept of cloud-based hosting depends on a distributed approach as far as the delivery of computing power is concerned.
Rather than a single physical server, the account of a cloud hosting solution is powered by a series of machines working together towards providing memory, CPU threads, and dedicated disk space required.
Benefits of Cloud Hosting
Cloud hosting is a reliable solution as your website is hosted on the virtual partition that leverages the benefits of multiple physical networks. When one server will go offline, it will minimize the resource level to the cloud. However, it will not add up to the website. There is no requirement of inaccessibility.
Cloud hosting serves to be scalable, flexible, and extensible. Resources are made available according to your requests and also in real-time.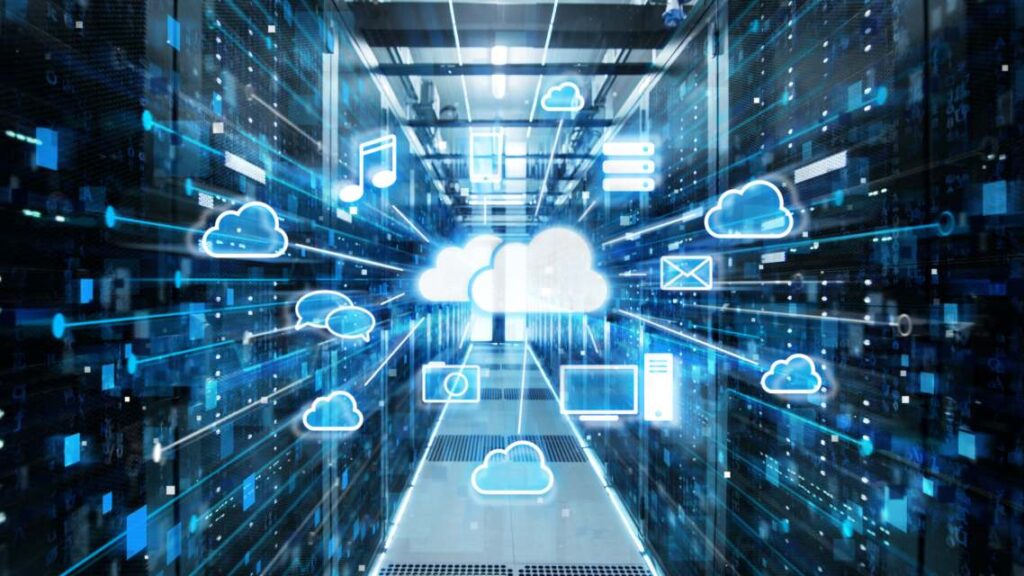 Cloud hosting remains secured by multiple physical servers that are well-protected with the help of third parties looking forward to accessing their premises or interrupting the respective services.
Cloud hosting is an economical solution as you are only expected to pay for what you are using.
What are the Ongoing Trends and Expert Opinions?
The debate for the choice of cloud vs. VPS hosting for websites continues over the choice of platform with the passage of time. Ultimately, it is a matter of preference and requirements of the website. A VPS serves to be a middle ground between the concepts of shared hosting and a dedicated server. With the help of virtualization on the server, a number of VPS hosting companies are expected to leverage the benefits of a dedicated server without undergoing the expense of a dedicated server.
Which Server Should You Choose?
A VPS is a great option for website owners who might have outgrown the shared hosting plan. Virtual Private Server hosting is a reliable solution for users who are looking for improved control over the respective website while looking for technical skills to launch a customized environment.
Particularly, VPS hosting is a great solution if you are:
Planning a website featuring complexity and the programmer would like to draw more power through customization
Having too much traffic for the shared web hosting plan with numbers being quite consistent for several months
Running custom plugins and scripts on the website
Having access to a particular type of software required by your website
Conclusion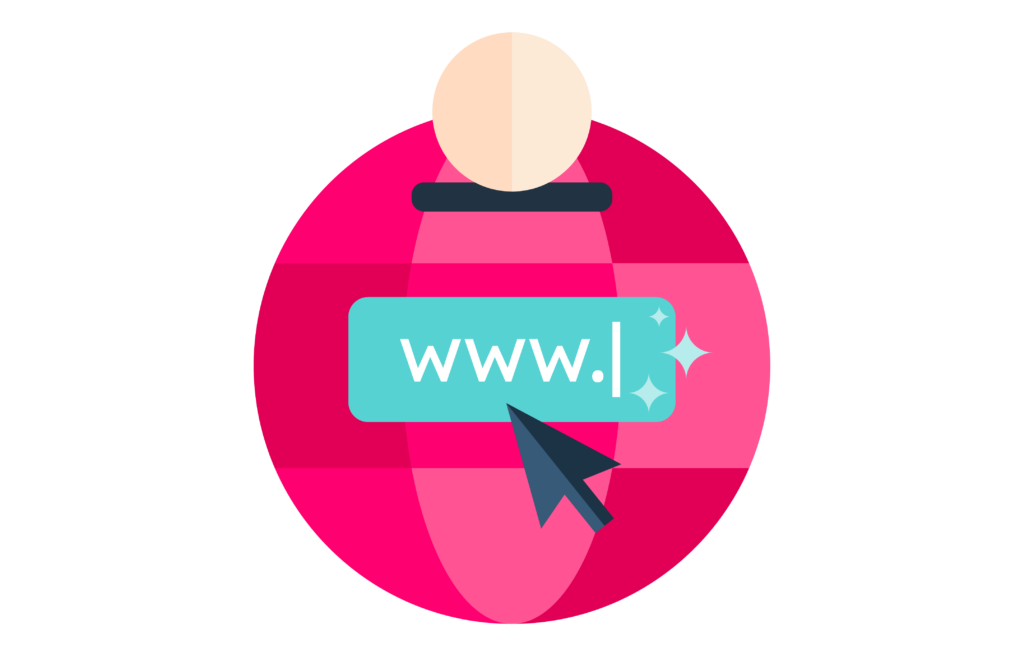 One of the major differences between the two hosting platforms is the overall scale. If you wish to launch as quickly as possible while not considering scale significantly, a VPS server can be the ideal solution.
Overall, VPS hosting can be regarded as a great solution for those who wish to launch a website and have already outgrown the respective limits for the shared hosting environment. A VPS serves to be a powerful solution while providing improved performance. Therefore, it is a great choice for businesses expecting the consistency of a stable hosting server.