Welcome to our fellow anime fans. It's time for you to find an anime streaming service with an extensive library of your favorite shows that works well with your streaming devices.
In this article, we'll give you all of the crucial information about anime streaming. Not all anime streaming services are made the same, so get some paper to take some notes. Certain traits might be more important to you than others, and we'll go through what is what when it comes to Crunchyroll vs. Funimation. Also, if a Crunchyroll were a sushi item, we would be all over it.
Anime Streaming Service
Like we stated above, not all anime streaming services are the same. Before we dive into Crunchyroll and Funimation, we need to discuss the different factors to consider when you are deciding on a particular service.
Price
With anything that you are buying, the price is going to be a deciding factor. Some of the services come with a more significant price tag. That is fine if you are getting top-quality streaming and an entire library of anime. Make sure you do your research before you buy, though. You don't want to purchase something that is lacking in features.
User Interface
There is nothing worse than a user interface that is hard to navigate. User-friendly is the word of the day. You want to find the correct genre you are searching for in a limited amount of time. Also, it's nice when an interface makes suggestions for you, especially if you are newer to anime. Searching should be easy as well.
Library
To go along with the user interface, the library needs to be easy to navigate and full of different anime shows. Anything from action to horror to science fiction should be available in your streaming library. Searching for your favorite show or genre shouldn't be a science project. Make sure the library is user-friendly as well.
Viewing Platform
Maybe you want to stream from your television using your Playstation, or perhaps you love streaming directly from your smartphone. Wherever you want to watch anime, make sure that the streaming service is compatible with your devices or devices.
Location
We can't stress this enough. Ensure that the streaming service you choose works in your specific location. Even if you have a VPN connection, the service might not support that either. The last thing you want is to choose a streaming service that is not compatible with your location or a VPN. Don't worry. We are going to guide you on all of these things.
Features
We all love features, but some are more crucial than others. One of the significant features that anime users like is the simulcast feature, meaning you can watch the show live as it is airing in Japan. Spoilers are the worst, so this is a big deal to a lot of folks. Also, the ability to download and view content offline is a significant win. If you are traveling but still want to stream without breaking your 4G quota, this is a must. Levels of personalization and parental controls are some other features that make streaming services top-notch.
Subs/Dubs/Language
Depending on your preference, this is another crucial aspect of your streaming service. If you prefer one over the other, check the service to make sure it will accommodate your needs. If subtitles aren't your jam, pick a provider that will dub over in your preferred language instead. Many providers only provide either of these options in English, so make sure your preferred language is available.
Crunchyroll and Funimation – Let the Battle Begin!
It's time to break down these two streaming services to see who is the winner. Keep your own tally if you want based on your own preferences. Swords up!
Crunchyroll
Crunchyroll is one of the most popular anime streaming platforms. Its massive library consists of over 1,000 shows and provides more subtitles than dubbing. The subtitles are meant for people who can hear the audio but do not understand the language. Closed captioning captions intended for the hearing impaired are not provided. If you prefer subtitles over dubbing, this is the service for you.
Crunchyroll's user interface is easy to navigate and offers quite a lot to the user. Search through the extensive library with categories like popular, simulcasts, updated, alphabetical, genres, and more. Speaking of simulcasts, Crunchyroll offers it within one hour of Japan airing the newest episodes.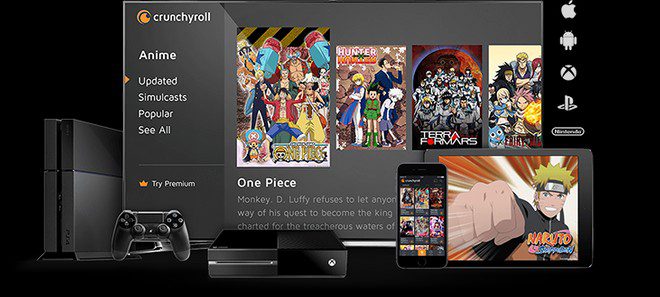 Never worry about spoilers, as you will get to watch new episodes immediately. Check out the classics and newer series like "91 Days," "Kino's Journey – The Beautiful World The Animated Series," and "Hunter x Hunter." Download all of these shows in the library for offline viewing. Crunchyroll even produces its own shows that you can watch. Parental controls are available and Crunchyroll works with most VPNs.
When it comes to compatibility for your devices, Crunchyroll has you covered. Android devices, iOS, Amazon Fire TV, Apple TV, Google Chromecast, Playstations, Roku, web browsers, Wii U, Windows Phone, and the Xbox consoles are all compatible with Crunchyroll. If you have a device, there is an excellent chance that Crunchyroll supports streaming on it. They even offer games like "Attack on Titan" and "Starsteel Fantasy" on Android and iOS devices. Playing games and streaming your favorite anime shows? Yes, please!
Crunchyroll Pricing
While Crunchyroll does offer a free option, there are ads and limitations with that version. If you prefer to watch without ads, you probably want to buy one of their subscription options. Let's check them out below.
Fan – This package is $7.99 per month with no ads and unlimited access to the Crunchyroll library. Stream from one device at a time and watch new episodes one hour after they air in Japan. Receive access to digital manga available in English.
Mega Fan (1 month) – At $9.99 per month, you get everything the Fan package offers, plus streaming on up to four devices and offline viewing for one month.
Mega Fan (12 months) – For $79.99 per year, this package is the same as the Mega Fan monthly subscription, except you save 16% by paying yearly instead of monthly.
Pros
Library is huge
Can download content for offline viewing with Mega subscription
Larger subtitled selection
Many shows are simulcast
Manga included
Cons
The interface and search function aren't great
There are limited dubbed shows
It's time for Funimation to flex its muscles. Having been around for over 30 years, this streaming service is one of the best globally and is wildly popular in the US. With over 10,000 episodes and anime movies from over 600 shows to choose from, the library is extensive. Most of the shows are available with dubbing, so if that is your thing, you have come to the right place. They offer some simulcast episodes and a unique feature called simuldub.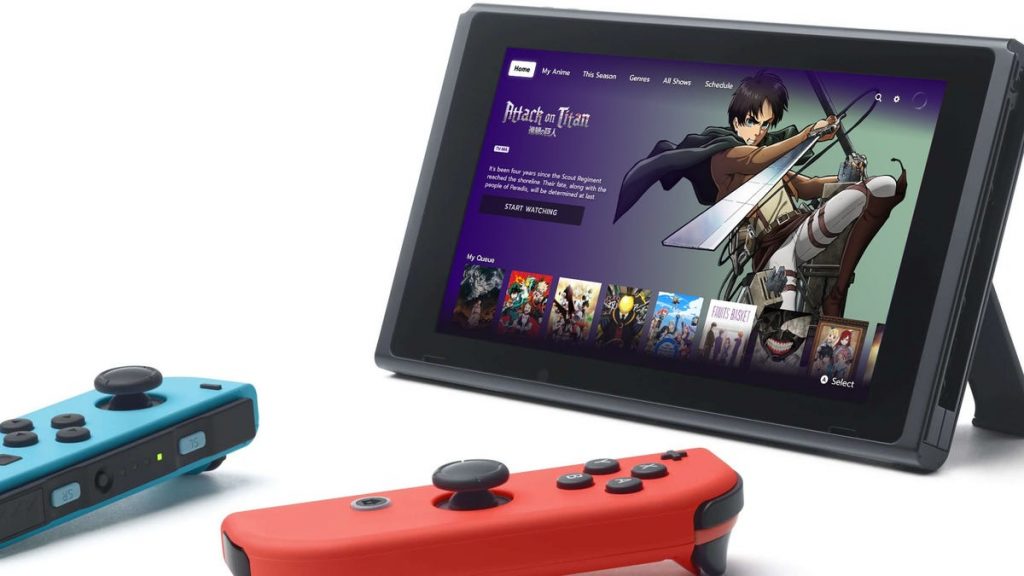 This means dubbed episodes of all of your favorites shows are available within weeks of the newest show airing. Plus, the user interface has categories specific to simuldub and all shows, popular, and genres.
Watch your favorite anime classics and the newest shows like "Dragon Ball," "Attack on Titan," and "Space Dandy" on a variety of streaming devices. Funimation offers more classic options than Crunchyroll and is compatible with all of the same devices as Crunchyroll except Wii U. Funimation also owns exclusive rights to "Dragon Ball," so if that is one of your favorites, this is the streaming provider for you. With parental controls, compatibility with VPNs, and games for Androids and iOS, Funimation is a tough match-up to Crunchyroll.
Funimation Pricing
Like Crunchyroll, Funimation offers a free version too. Again, the free version includes ads and some limitations. If you want ad-free streaming and simultaneous streams, check out their different subscription options below.
Premium – For $5.99/month, you can watch anime ad-free in Funimation's extensive library. Subs and dubs are available throughout the library, and you get two simultaneous streams.
Premium Plus – At $7.99/month, enjoy unlimited streaming of your favorite anime shows on up to 5 devices simultaneously. In addition to the features that the Premium package offers, get offline viewing access, members-only events and offers, early access to Funimation shop sales, and free shipping on orders over $20.
Premium Plus Ultra – Go big or go home, they always say. For $99.99 for the entire year, get everything in the packages above as well as an annual anniversary gift. We like gifts!
Pros
Cheaper options than Crunchyroll
Large dubbed library
The interface is easy to use and search
Offline downloads are available
Cons
The focus on dubbed content limits the library
No original shows produced by Funimation
Closed captioning subtitles can be distracting with black background
Also Read : Best Security Extensions for Chrome
Crunchyroll and Funimation – Who is the Winner?
This was a tight competition between these two anime streaming providers. When it comes to an anime fan, either one will work for getting you all of the latest and greatest anime shows. It might come down to personal preference for certain features. Crunchyroll has more subtitles available than dubbing, offers a more extensive library because of that, produces their own shows, and is more expensive.
Funimation offers more dubbed shows which limits their library, has more of the anime classics than Crunchyroll, has an interface that is more user-friendly, and is more budget-friendly. This one might be too close to call, seeing as they both offer various features for an anime fan. When it comes down to it, if dubbed watching is your jam, go with Funimation. If it's subtitles that you want, Crunchyroll has your back. Either way, watch original Japanese anime from your favorite device and enjoy!