In the history of English football, it will be difficult to have a player of David Beckham status and talent again in the game. He was a complete player with finesse that is backed up with a great footballing skills.
He was able to make the best out of his career for himself. He was one of the footballers that started modelling for brands that opened the way for the younger generations to enter the fashion industry because there's antecedent.
The former Manchester United star and England captain is one of the richest footballers of all time despite not playing active football anymore. According to report, David Beckham's net worth is valuved to be around $450M.
In fact, he has been able to brand himself more after he retired from the game to be a more attractive global brand when he's not playing. This is a very laudable thing to do in this time when many players don't know how to maintain their finances after leaving the game.
For Beckham, he has no issues with money after retiring because he got plenty of it. David Beckham net worth continue to grow after he retired because he has diversify his line of income even before he retired which makes life easier now. A look at how he got here and all that he has achieve will show how rich Beckham is.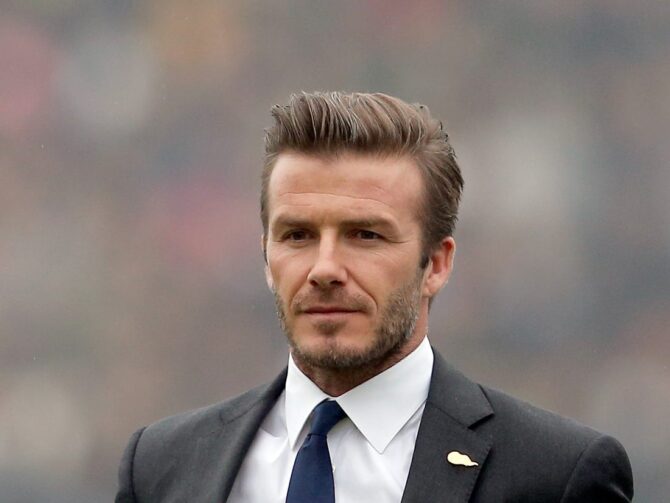 What he has been more involved in since his latter footballing career include fashion, food and drink, television, entertainment and many other businesses that has continue to match his income while playing football.
Being a football legend, investing in the sport will be something that will come with natural instinct. This is why his investment in America Major League Soccer is a very good place to start in the game.
He owned the Miami based MLS club, Inter Miami with the sole purpose of making them one of the most popular brands in MLS. He can achieve this with all that he's putting in place. Beckham is an astute business man and knows the right thing to do to make the club work out.
After playing in the best clubs across Europe, he has enough experience about how they run the biggest clubs and what it takes to run these clubs. A former Manchester United, Real Madrid and Paris Saint Germain player has seen it all at the topmost level which is a real plus for him going into the football business.
It is however not a guaranty that he will do well in the game but these experiences have a huge role to play in his journey as a football club owner. 
David Beckham's net worth usually have different estimated value but as aforementioned mention his more close value to his real worth is estimated around £300 million (or $450m). This has captured his fashion brand that is managed by his wife, Victoria, who happens to be a popular brand itself before they got married.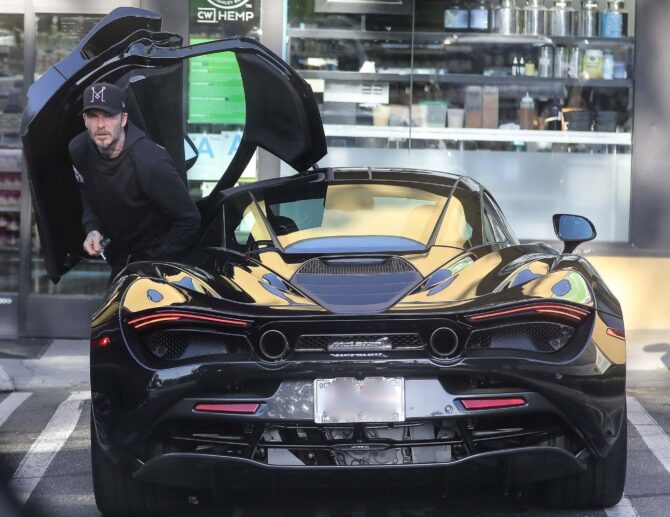 The way the Beckham family is structure makes it a money making avenue as his entire family have gotten the attention around them which has made the family also capitalize on them. A look into the family shows that even the kids have also gotten gigs that they were paid for.
This will definitely have an effect on the family fortune as a whole. Having a commercially viable family like Beckham have is a way to improve your net worth because it will give more room for the money made by Beckham or the man to be invested in more businesses as other members of the family already have a source of income which could cater for them.
This doesn't suggest that Beckham won't support his family, but makes the family more independent and creates more cash flow for everyone. 
There are enough report to back that the England international's net worth never dropped since he stopped playing football. A very good example was when he earned £29 million in dividends from his company DB Ventures Limited over the course of 2016 and 2017.
This is not his only business as at then which suggest that he earned more within that time frame. So leaving the game have not hindered him, in fact, it has helped him focus more on his business.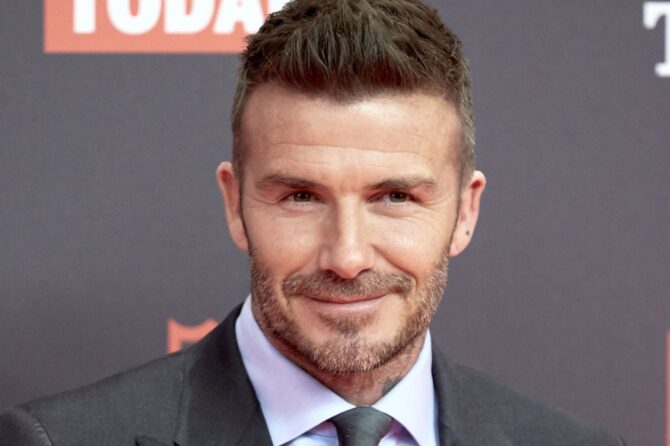 This is what many foresee when Lionesl Messi and Ronaldo retires from the game. Messi net worth is also expected to rise has he has diversify into other business early on.
Same is seen from Freddy Adu net worth when he retires from the game which is expected to happen soon. 
It could have been seen that most of Beckham net worth comes from fund generated from DB ventures, a company responsible for merchandising anything David Beckham. It is an arm of a bigger brand called the Beckham Holdings which is jointly owned with his wife, Victoria Beckham.
DB ventures are responsible for making everything associated to Beckham or any brand planning to associate with Beckham come through them. This is the way he has set up his business. As regards the Beckham Brand Holdings, this is even a bigger brand. It is headed by Simon Fuller.
Both DB ventures and Beckham Holdings are profitable companies that have fetch the families tons of millions in the past and has not stopped. The companies made £24.9m and £16m respectively profit after tax in 2016. This is even a deep from what they made the previous year.
A part of Beckham success is always attributed to his wife who has been a popular figure long before she met Beckham. She was a member of the Spice Girls, a world renowned group back then. With Beckham marrying such a popular person, his name also got more attentions where he is not known and the family name became a known force across the world.
At least one of the husband or wife would be known in every part of the world. This helped the popularity of the other and as such many more brands started associating with them and this helped their net worth as it brings businesses to them.