In the current global economy, most businesses aim to grow their workforce and product offerings and inflate their services into new industries, regions and markets. Global expansion comes with numerous significant advantages to businesses looking to gain a competitive advantage and remain ahead of their main competitors.
They can only achieve that through cost savings, diversification, new market entry, access to amazing global talent and increased revenue potential.
Taking the benefits into consideration, it can be straightforward to romanticise global expansion, but most business owners overlook the underlying costs, complexities and nuances of such a great endeavour.
Realistically, global growth is a challenging and lengthy process where businesses are, in most cases, forced to navigate through new legal systems, payrolls, languages, taxes, cultures, and more.
Luckily, the current technological infrastructure and HR solutions empower businesses to grow their footprint beyond boundaries and adopt a worldwide labour force. The most straightforward way for businesses to expand to new markets at lightning speed is via employer of record.
So who is an employer of record (EOR)? What are the benefits of using EOR to expand globally? Is an employer of record a powerful driver of business growth? And why employer of record is the global expansion trend to watch? Keep reading to find answers to these questions and discover more.
Who is an Employer of Record?
Abbreviated as EOR, the employer of record oversees vital HR functions for organisations and businesses by managing global employee payroll, benefits and employment compliance. In simple terms, an employer of record is a company's HR outsourcing partner. Your global employer of record is the complete legal employer of your business's international labour force.
An EOR is the employer, in theory, while your company controls the day-to-day responsibilities of its workers. This important arrangement enables expanding businesses to hire great talent in foreign states without establishing an entity. The process of setting up an entity in a foreign country is time-consuming and costly, but an employer of record will enable your organisation to on-board global talent without risking in-country employment laws violation.
The main responsibilities of an employer or record service provider include payroll processing, secure storage and handling of sensitive information and documents, maintaining and creating employment agreements, conducting background checks, managing reimbursements and expenses, managing employee on-boarding, hiring international talent on your behalf, offering HR support to employees, terminating employees and administering worker benefits.
What are the Benefits of Using an EOR to Expand Globally?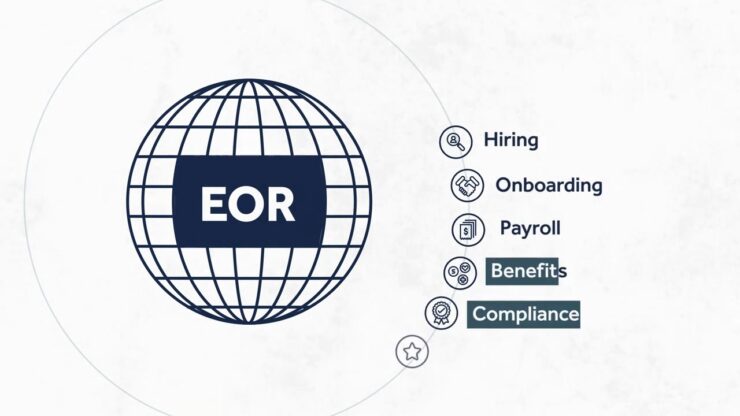 Businesses at any stage of their expansion can benefit from an employer-of-record solution. This move is extremely beneficial for businesses looking to expand internationally as it significantly reduces costs and time to the market and eliminates bureaucratic hassles. An employer of record service provider helps break down all the barriers to international expansion.
If a company is expanding in any country, continent or region, new talent in different states, continents, and regions can be on-boarded simultaneously, managed effectively and compensated quickly. After collecting the data of new hires, an employer of record service provider's expert team handles all the paperwork and makes sure that all on-boarding and hiring processes are compliant with the foreign country's labour laws.
An EOR helps your business to handle global HR and payroll, compliance and local tax, visa and mobility requirements for employees, and administration benefits. With EOR services, there is no need to hire a new and separate legal and HR team in each country your business wants to expand to, which can be costly and time-consuming.
Instead of spending significant amounts of money and time establishing a lawful business entity, businesses can dedicate time and other resources to their growth and expansion strategies, providing them with a competitive advantage.
Is an Employer of Record a Powerful Driver of Business Growth?
It doesn't matter whether your organisation is aiming to recruit new talent, be closer to customers or tap into emerging markets; there are many reasons why a business would want to expand internationally. But the path to international expansion is one anciently marred with high costs and risks.
An employer of record is a comprehensive and streamlined HR ecosystem that provides businesses looking to expand and work on an international level with much-needed infrastructure, expertise and strategy to do so lawfully. Be sure to partner with the best employer of record provider to pursue international opportunities for your business in a swift, cost effective and simple manner.
Why Employer of Record is the Global Expansion Trend to Watch?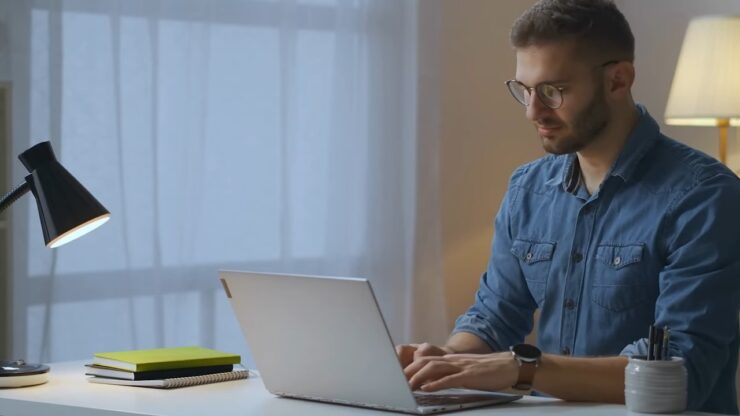 Nowadays, business is global. Companies are increasingly expanding beyond their existing markets in search of wider talent pools, lower overheads, and increased profits. With the most technologically savvy and globally connected workforce, unbounded opportunities are available for businesses to source top-notch talent on the global level.
The four main reasons why the employer of record is the global expansion trend to watch include the following:
It simplifies international hiring and eliminates local labour law restrictions
It is a perfect alternative to setting up a lawful entity in a foreign country
It perfectly fills the skills gaps
It enables businesses of any location and size to become international and a worldwide employer
It offers a centralised system for local and international hires
Final Thoughts
Working with a respected and trusted employer of record service provider is one of the best business decisions you can make to compliantly and successfully expand your business and assemble global teams. The best employer of record service provider will save your business money and time while offering state-of-the-art service for your workers.
Still not sure whether to look for employer of record services or not? The opportunities and benefits it can offer indeed outweigh the risks. Anytime you think of expanding your business to a global level, be sure to partner with one of the leading EOR service providers.
Before choosing an employer of record company, always consider the experience, full life cycle of services, proven track record, customer care support, and how straightforward it's to terminate your contract with the EOR service provider if things don't work out as expected.