Your Workplace Just Got More Comfortable
We don't need to tell you how vital ergonomics is while you are at work. Sitting at a keyboard all day can wreak havoc on your body if you are not set up correctly.
One of the essential elements of ergonomics is how comfortable your chair is. The correct office chair could make or break you. From the proper seat cushion to the lumbar support to the armrests, you need an ergonomic-friendly chair.
That's where the ErgoChair 2 or Pro comes in to save the day. It's got all of the features you need in a comfortable chair while you work for eight hours a day.
Let's take a look now.

Elements to Consider when Buying an Office Chair
There are certain elements that you should take into consideration when buying an office chair. Remember, this is the chair you will be sitting in for eight hours a day, if not more.
Comfort is critical so that you don't have issues with your body.
Padding
Let's be honest. No one wants to sit on a hard chair all day. The proper padding is vital. Sitting on a hard surface for too long can cause circulation problems. There should be adequate foam padding that supports your body.
Some companies even use memory foam to increase the comfort level. Either way, ensure there is the right amount of padding on the chair that you select.
Adjustments
What you do for a living will demand precisely what adjustments you need. One of the main adjustments you need is height.
You want to ensure that you can adjust the height so that your feet touch the floor comfortably. The ErgoChair 2 offers adjustments for height, back support, arms rests, and added leg rests.
Structure
When buying an office chair, the structure must be made well with heavy steel or plastic. These chairs are expensive, and you don't want to buy multiple chairs because they keep breaking.
Not only should the frame be made well, ensure that the material used is high quality too.
Breathability
Are you intrigued by this one? Chances are you didn't consider this at all. That's ok because it's usually something you don't think about until you realize that your back is covered in sweat. Ewww!!
As humans, we put off a lot of body heat. The chair you sit in all day will become uncomfortable if it gets too hot or causes you to be all sweaty.

Ensure you choose a chair that has a breathable fabric like one with a mesh backing. It will get proper airflow and less heat accumulation.
Weight Support
Ensure that you buy a chair that will support your weight. Some office chairs have a specific weight limit to take into consideration.
You need a chair that will support you and not break quickly, and this is something to consider.
Price
Cost is always a huge consideration, especially when making a large purchase. An ergonomic office chair can be pricey.
Consider how much you want to spend and find a chair within that budget. Always make sure you are getting great value for your money.

Autonomous broke the mold when it comes to the ErgoChair 2 or ErgoChair Pro. It has all of the features that make for a great ergonomic chair.
For one thing, all of the components can be adjusted to your needs. Adjust the backrest, headrest, armrest, and tilt of the chair for maximum comfort for a home office chair or a gaming chair. The stand below the chair can be adjusted to fit your height too.
Since we know that an excellent gaming chair might need some good reclining features, we are happy to say the Autonomous ErgoChair 2 has five different lockable positions for reclining. That way, you can recline and lock it into place.
In addition, the lumbar support for the ErgoChair 2 provides exceptional comfort for your back. It's made with a flexible design to ensure comfort no matter how you sit.
The fabric is eco-friendly, and the back is made of mesh to provide air circulation to keep you sweating while working or gaming.
At $499 with a two-year warranty, this chair gives you total value for your money.
Pros
Most areas of the chair feature an adjustable design.
The lockable recline feature is a crowd favorite.
The lumbar support is flexible.
Cons
The weight capacity is limited to 300 pounds.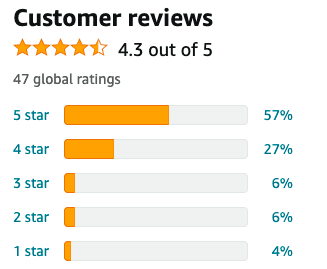 [lasso ref="autonomous-ergo-chair-2″ id="936″ link_id="48532″]
ErgoChair 2 vs. Aeron Chair
Like Autonomous, Aeron is the name of a series of ergonomic chairs developed by Herman Miller. There are many different kinds of chairs available with Aeron that promote an ergonomic feel that brings comfort to everyone working at a desk or using gaming chairs.
Most of the chairs come with adjustments and mesh backing for excellent air circulation.
The main difference between the ErgoChair 2 and the Aeron chairs is the price tag. All of the Herman Miller chairs are highly expensive. Most are over $1000 for the same features that are offered with the ErgoChair.
ErgoChair 2 vs. MyoChair

The MyoChair is another chair made by Autonomous and is also known as the ErgoChair Core. For the most part, it is the basic version of the ErgoChair 2.
It has the same adjustments for the armrests and a leg rest option. It also has a comfortable foam seat and ergonomic lumbar support. The main difference is that it doesn't offer the lockable design and other adjustment options like the ErgoChair 2.
That said, it is a great low-budget option chair for only $299 if you need a less expensive chair.
Autonomous ErgoChair 2 Review Complete
If you need a new desk chair with comfort, features adjustments everywhere, and reclines and locks in place, you need an ErgoChair 2.
Its tilt, mesh back, and adjustable seat height gives you the features you need for an office chair or a gaming chair.
They guarantee you will love it with the two-year warranty as an added feature with the excellent build quality. Throw out those hard plastic chairs and get maximum comfort with the ErgoChair 2. Your body will thank you.
[lasso ref="autonomous-ergo-chair-2″ id="936″ link_id="4792″]