If you are planning to make March Madness picks later on in the season, then now is the perfect time to start following the AP Top 25 poll. The AP Poll doesn't really have any impact on how the bracket is laid out, but you will start to get a better idea of which teams are the best in the country.
It's been a crazy year in college basketball, and a program that has been around for decades has finally cracked the AP Top 25. The Florida Atlantic University Owls were in the most recent AP poll at number 24, and this is the first time in school history that they are in that position. Check  here March Madness pick.
FAU looks poised to have their name called on Selection Sunday this year, and that would be just the second time in school history that it has happened. Head coach Dusty May has his team playing very good basketball, but now the goal will be to stay in that position.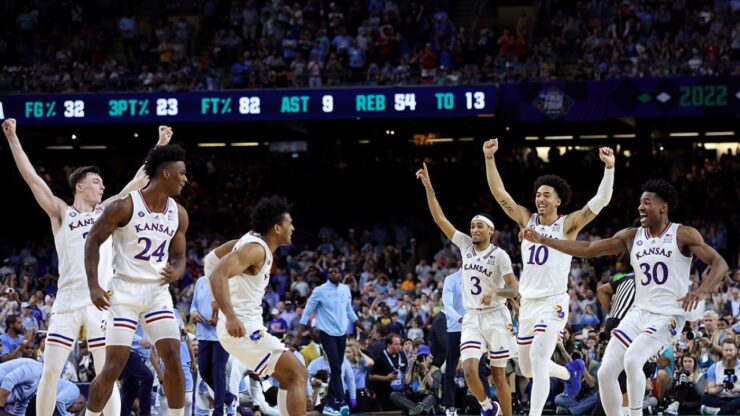 The Houston Cougars are back on top of the AP Top 25 as they received 34 first-place votes last week. The Kansas Jayhawks continue to put pressure on Houston as they received 23 first-place votes after picking up more wins in the Big 12 Conference.
Purdue is the only other program that received a first-place vote last week, and the Boilermakers are trying to bounce back after falling off of the top ranking. Alabama and UCLA rounded out the Top Five, and those are two programs that feel like they could be headed for a huge season.
Even though a small college program such as FAU is now in the Top 25 for the first time, most of the Top 10 remain huge college basketball programs. Gonzaga is inching closer to getting back in the Top 5 as they came in at number 6 in the most recent poll.
The final four teams that made up the Top 10 were Texas, Xavier, Tennessee, and Virginia.
11 Ranked Teams Lose to Set Record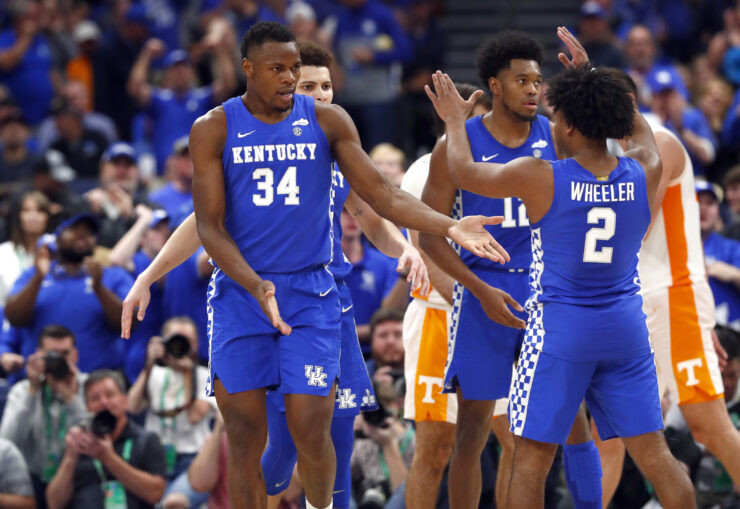 A big reason that FAU was able to join the most recent AP Top 25 poll is the fact that there was carnage over the weekend. There were eleven ranked teams that fell on Saturday, which ties a record that was set all the way back in 2011.
The day started off with an upset win by the Kentucky Wildcats over the Tennessee Volunteers, and things just got even crazier from there. There were a couple of instances where a higher-ranked team beat a lower-ranked opponent, but there were crazier upsets as well.
The upsets didn't end on Saturday, though, as two more ranked teams suffered losses on Sunday. UConn and Marquette also suffered losses on Sunday as ranked opponents as the Big East race got even tighter.
College basketball is a sport that is known for its upsets and drama, but nothing like what happened this past weekend. You should expect to see more upsets as the season moves along, but it will be hard to top what just took place this past weekend.
Plenty of Movement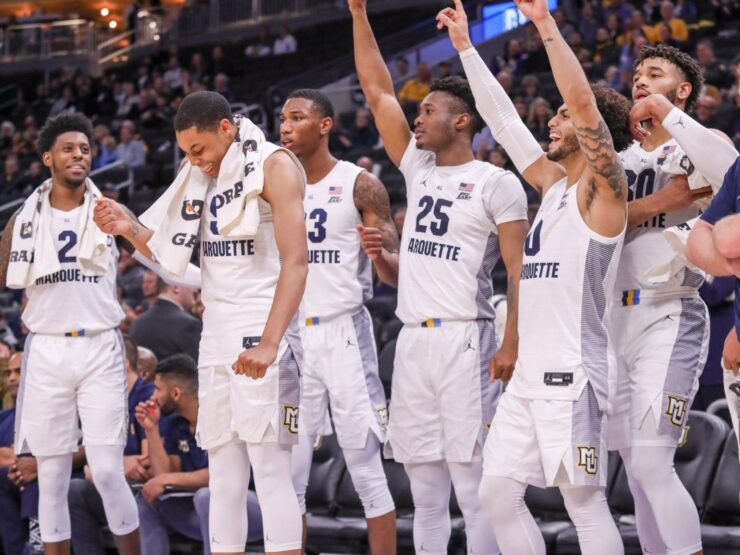 Not only did FAU find a way into the Top 25 after all of the upsets, but several teams moved in a big way in the most recent AP Poll. The Marquette Golden Eagles didn't even win over the weekend, but they still managed to move up five spots with the voters.
The College of Charleston continues to be a surprise team in the Top 25 each week, and they moved up four spots to number 18. Xavier has moved up into number 8 in the poll after beating Marquette, and they were at number 12 heading into this past weekend.
The Clemson Tigers are another new face in the AP Top 25 as they jumped up to 19th in their first appearance on the poll. Clemson is now a perfect 7-0 in ACC action, and are looking like one of the big favorites to win that league.
Duke and Wisconsin are both out of the most recent AP Top 25 poll, and that is something that no one could have believed when the season began.
The Challenges of Staying in the Top 25
Staying in the Top 25 of college basketball is no easy feat. Ranked teams face strong competition from other highly ranked teams and they must maintain their performance levels throughout the season. They are expected to win multiple games against opposing top 25 teams, demonstrate statistical reliability and adapt to changing conditions based on injuries or short-term absences, travel constraints, and roster changes.
In order for a team in the top 25 to stay competitive they must take advantage of every advantage they have – their coaching, their athletes' skill level, their style of play – and build strategy around these strengths. A successful program must be prepared for every game situation and make decisions quickly both on and off the court. They must also encourage a sense of team spirit by engaging players at all levels, motivating them with positive reinforcement through an effective mix of positive guidance and tough love when needed. Finally, staying in the Top 25 requires consistent dedication from players who push themselves past perceived physical or mental limits for tournament success.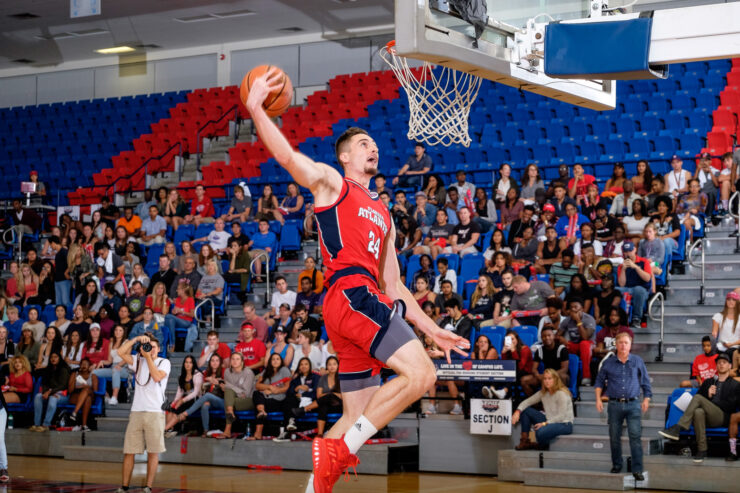 The Florida Atlantic Owls Basketball Team has worked hard to break into the NCAA's Top 25 this season; however, if they want to remain amongst college basketball's elite teams they will need to focus on continuing to strive for success while maintaining consistency during a long regular season that includes numerous mid-year obstacles such as holidays, exams, or unforeseen variables like inclement weather or contagious illnesses that can disrupt momentum and chemistry. As head coach Dusty May said recently "We should never get complacent and always work hard to stay at this level"; if all involved commit themselves fully we can be confident that these beloved Owls will continue to soar!