Whether it's the image of the Rat Pack playing poker in a packed and lively Las Vegas casino or a group of teenagers playing video games in an old-fashioned arcade, there are many images conjured up by those old enough to remember when this is how gambling and gaming were enjoyed by so many. Even today, the pull of 'The Strip' in Nevada and the constant yet wonderful noise of arcade games are still loved by many, but both gambling and gaming have come a long way since the days when these were the only ways to enjoy such pastimes.
I suppose it depends on what your gaming personality and preferences may be, whether you must have the buzz of in-person casino play or the lights and sounds of a traditional amusement arcade, but these days, you can bet and play games in a way that was not even imaginable in a few decades ago. From the dawn of the Commodore 64 and the early days of Atari and Spectrum computers, the idea that gaming could be done from home was born. Strange as it may seem to the younger generation, online entertainment was simply not possible for games and gambling back in the day.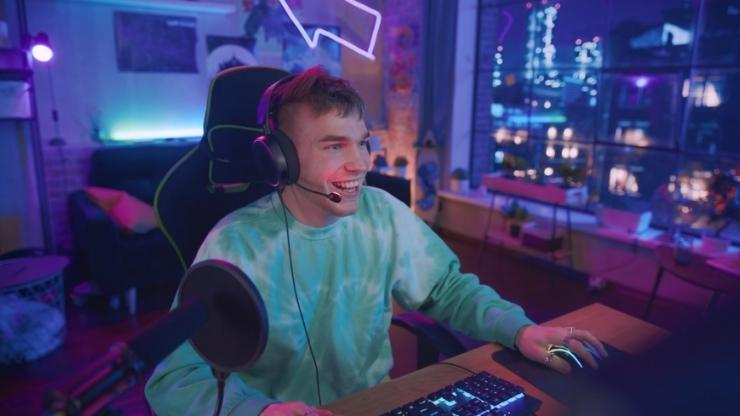 As the years have gone by and technology has advanced beyond recognition and continues to do so unrelentingly, online entertainment is no longer just a possibility, it has rapidly become one of the most popular choices. From Netflix to Spotify, streaming and gaming, and social media interaction to name a few platforms, the virtual world has become the place to be, a virtual town square, a bar room, a social club, and a place to make friends around the world. Among these, online gaming and gambling have been at the forefront of the online revolution and evolution.
From Frogger to Poker, Movies to Mates: Virtually Everything Is Now Online
Staying in is the new going out, that is a phrase common among the younger generation. Even though going out, whether it be for drinks and dinner, a sports game, a night at the casino, a movie at the theatre, or even on a blind date, is still popular in the real world, as it were, the options for each of these and more are now available online, in the virtual world. With the rise of gaming and streaming, it is not just about being online, it is about the ability to socialize online. Friends are now not necessarily people we know in our neighborhood; such is the online community.
Beyond local friends, this is now a world where not just all entertainment options are online, but so is a world of communication. With this, comes a global arena where friends can be made from around the world, as poker lovers compete against each other around the clock in innumerable countries, and gamers fight together in online combat, or against each other in a quest for supremacy. In addition, it is claimed that over 50% of new couples are now meeting online, making dating a virtual industry that has become ever more dominant, from apps to websites, matchmaking is big business.
Though we have not, and could not possibly discuss the emergence, growth, and exponential popularity of all forms of online entertainment options, the point being made is that online entertainment is something that has become mainstream, and accessible, and is showing no sign of slowing. As state-of-the-art technology continues to drive the development of online entertainment, it is also blending this with the old games such as casino slots and arcade-style shooting games, to name but two examples. This is a deliberate and determined direction of travel by the online entertainment industry, done to ensure that wide a range of demographic users sees it as their go-to option, or at least one of their preferred sources of entertainment and socializing.
Virtual Viewing and Online Gatherings: Big Fun and Big Business Around the Globe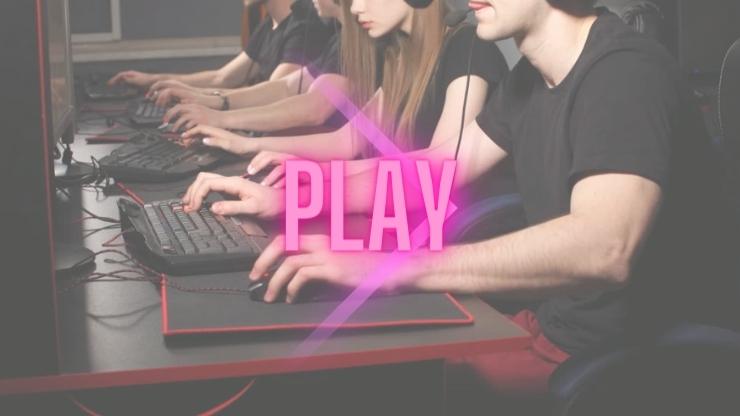 Meeting up with friends and going for drinks and a meal or having a date night at the cinema. These social staples have always been big businesses for entertainment and hospitality establishments, but they are now competing with a much bigger force open to a more global audience. When people choose to play casino games online, for example, they can soon become part of a global group of friends, with in-person global events now being popular among people who first met by enjoying their shared entertainment online.
The same can be said for movie buffs, with conferences and gatherings now arranged by online devotees and intended in person, with global connections becoming genuine friends.
Whether it is film buffs watching and reviewing movies together online or gamers and virtual gamblers facing off against or with each other, all forms of online entertainment have become big business. From global phenomena games such as Call of Duty or Minecraft, and casino games to sports betting and eSports (which now have their own international championships), the competition for consumers is fierce and ongoing.
Fun may be a social affair for most, but for the makers of online games, the streaming services, the social network platforms, and all proprietors of virtual entertainment, supplying fun is big business, and competing for a larger market share is a daily charge. The entertainment industry has always been massive in terms of revenue and competition, but with online opportunities comes the chance to evolve traditional forms of fun, such as movie watching, gaming, gambling, dating, and more.
Making all these available from the comfort of peoples' homes, offering consumers more accessible entertainment options, and delivering content and fun that can also be more affordable has ensured that the online entertainment business has now become a major focus for companies and providers around the world. Put simply, online fun and virtual entertainment are not just great for consumers, they can be a virtual cash cow for businesses who continue to invest in it and, in some cases, make online entertainment their main source of income and in other cases, the online form they now provide.