Technology is getting smarter day by day and taking over almost all parts of our daily life. Now we have smartphones, smart TVs, smart cars, and even smart homes. In the upward "smart" trend, the smartwatch is one of the most obvious and hottest next steps in technological evolution.
A smartwatch is a wearable digital jewel and like smartphones, they come with touchscreens and allow you to use different apps. Many smartwatches even come with a heart rate monitor that tracks your heart rate.
According to Statista, the sales revenue generated by wearable will reach 73 billion US dollars by 2023.
Different smartwatches come with different operating systems and features that allow you to perform many functions such as playing music, making voice phone calls, reading text messages, running social media apps, and more. You can now even capture photos and insert sim cards in modern smartwatches, thanks to the built-in camera and sim slot. This article discusses how a smartwatch works in detail. So, let's jump into it.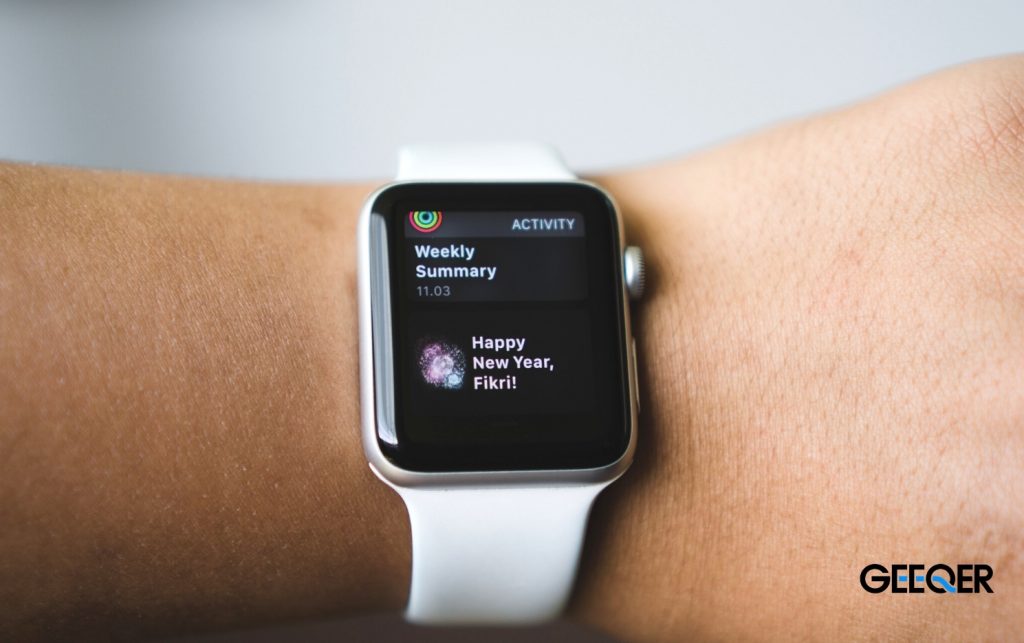 A smartwatch uses the same technology that modern smartphones do. Not only does a smartwatch tell the time, but it can also connect to the internet and run apps. A smartwatch is designed to work in sync with your smartphone to make your life easier.
A typical smartwatch has a touchscreen display and a physical side button that allow you to perform a plethora of navigation functions by swiping.
Most smartwatches come with a pre-installed thermometer, calendar, calculator, compass, and GPS navigation. All these features are very useful for performing calculations, tracking your timetable, and tracking and sharing your live location. Here are some of the most common functionalities for which you can use your smartwatch.
Receive Notifications
You can receive different notifications on your smartwatch If it's synced with your smartphone. A smartwatch works just like your smartphone's mirror when it comes to notifications.
On the other hand, if your smartwatch isn't synced with your smartphone then you still might receive notifications. However, they'll be related to different activities that your smartwatch records such as pulse rate, heart rate, calorie count, and distance. It also means that your smartwatch allows you to achieve your fitness goals as well.
Run Different Apps
Smartwatches can run different apps to perform different tasks. Not only does it allow you to improve your productivity but you can also use it for entertainment purposes. How much you can take advantage of this feature depends upon the number of apps a smartwatch supports.
General-purpose smartwatches usually support many apps for using social media, running music apps, replying to messages, tracking weather, and much more. Not only do these apps send notifications directly on your smartwatch but you can also interact with them to perform certain actions. For example, you can use a fitness tracking app to see the distance you traveled, calories burnt, workout duration, etcetera.
A smartwatch also allows you to control media that's stored in your smartphone. You can change the track currently playing and you can also increase or decrease the volume.
Reply to Messages
If you're wearing a smartwatch, then you won't need to bring out the phone from your pocket to reply to your emails and messages by voice. However, only smartwatches with voice command capability can perform this function. This feature comes in handy while driving or exercising. You can also answer important calls with a single swipe as well.
Locate Phone
Losing your phone is one of the most frustrating experiences. Some smartwatches come with an inbuilt app/feature known as "Find My Phone". All you need to do is to connect your phone to this app and your smartwatch will allow you to ring on your smartphone.
How to connect a smartwatch with a phone?
As mentioned, different smartwatches have different operating systems such as Android Wear OS by Google and watchOS for Apple smartwatches. You can choose the right method from the following options, depending upon your device's OS.
Connecting Smartwatch with WearOS to Android Smartphone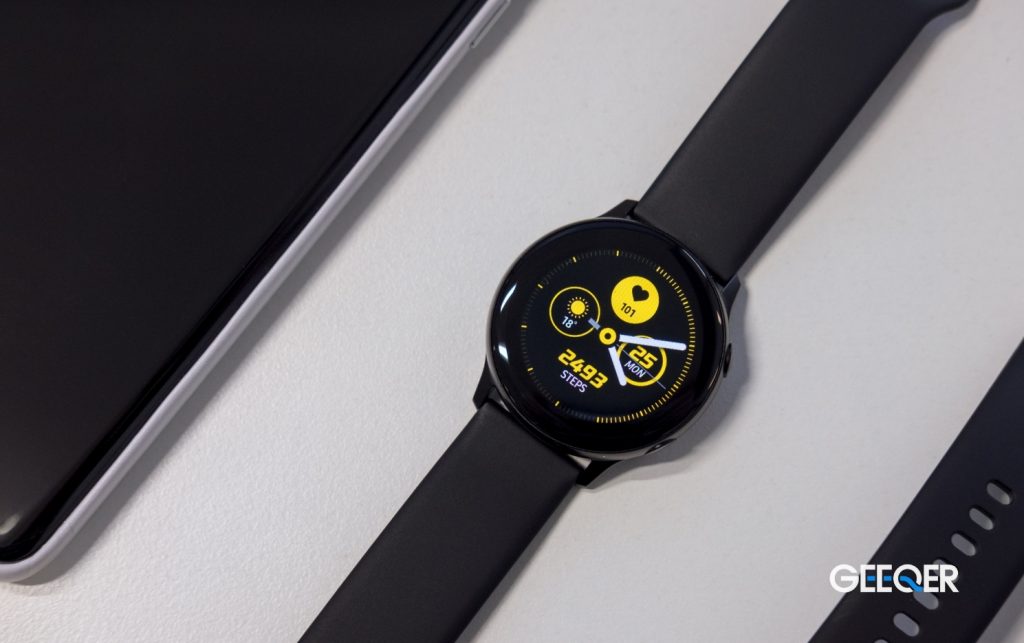 Many brands offer smartwatches with Wear OS and some of the best ones that offer great battery life and features are Samsung and Xiaomi. If you have a smartwatch with the Android Wear operating system and you want to connect it to an Android smartphone then consider following the steps listed below.
Install the Wear OS app from Google Play Store on your smartphone.
Turn on the Bluetooth on your smartwatch.
Open the Android Wear OS by Google Smartwatch app and tap on the "Turn On" button from the "Turn on Bluetooth and Location" popup on your phone.
Select your smartwatch name and tap on the "Pair" button on both smart devices.
After a few seconds, you'll receive a success message and you'll need to sign in to your Google account on your smartwatch to complete the connection process.
You'll also need to allow some data permissions such as messages, calendars, notifications, and contacts.
Connecting Smartwatch with WearOS to iPhone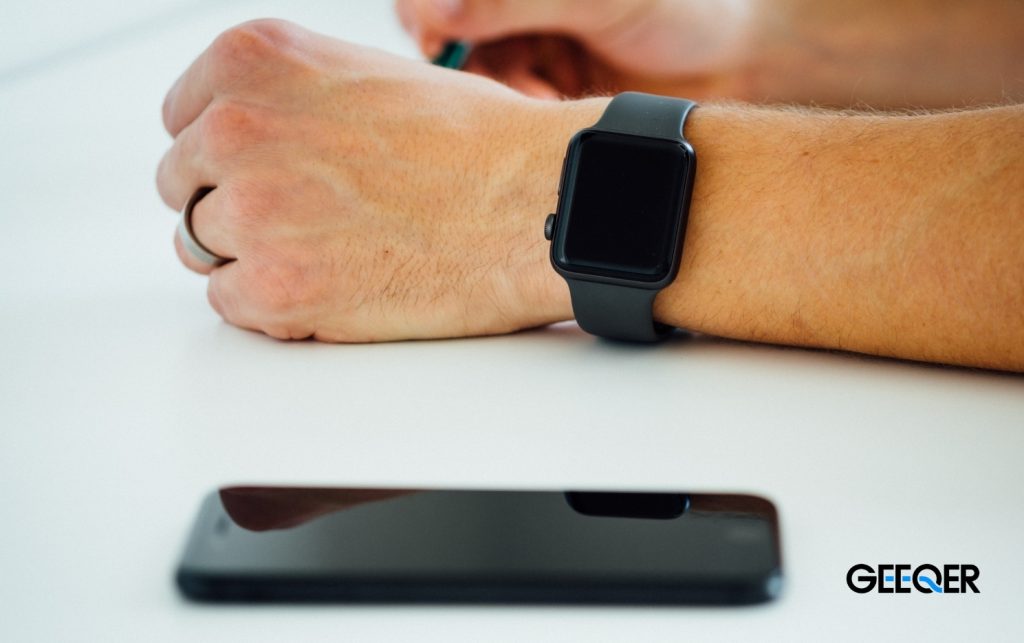 You can connect your smartwatch with WearOS to the iPhone by using the following steps.
Install the WearOS app on your phone but this time you'll need to go to Apple's App Store for that.
Turn the Bluetooth on both your smartwatch and iPhone.
Select your smartwatch name from the list of available Bluetooth devices on your iPhone and accept the pairing request.
Sign in to your Google account and your smartwatch will be connected to your iPhone.
You'll also need to enable data permissions to use all the features.
Connecting Smartwatch with watchOS to iPhone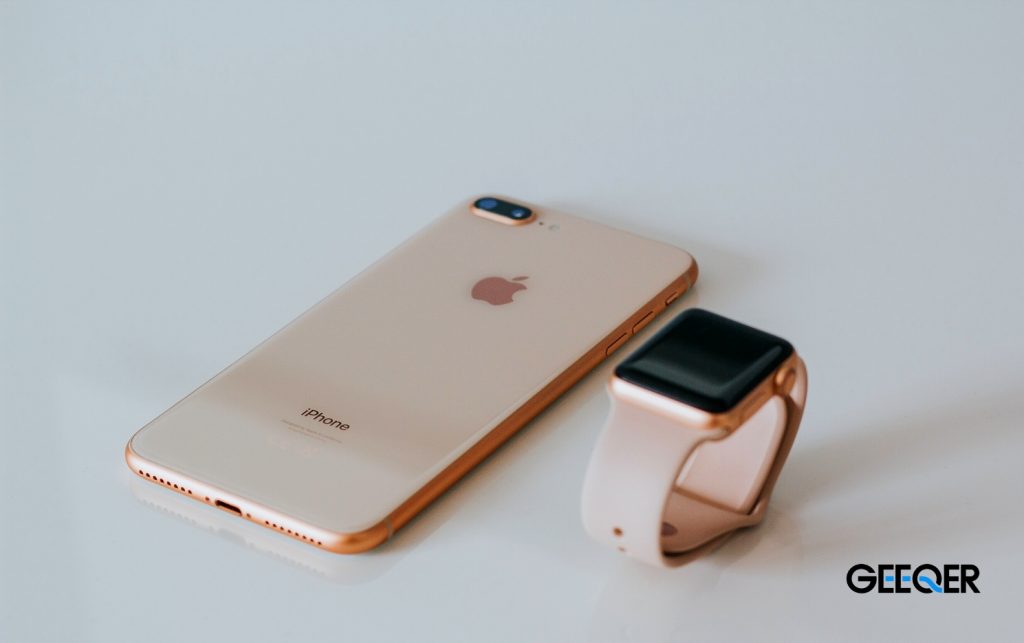 The Apple watch series is considered to be one of the best options in the market. Not only do they offer great features but also offer an amazing battery life of about 18 hours. Apple started working on the tech to create its first smartwatch back in 2013 and launched its first product in April 2015. In recent posts, Business Insider stated that the Apple Watch Series 7 will be released in September 2023.
All the people with Apple smartwatch models with watchOS 7 or later and iPhone with iOS 14 or later can use the following steps.
Bring your Apple smartwatch and iPhone close and the must be powered on.
Within a few seconds, you'll see the "Apple Watch" pairing screen automatically and you'll need to tap on the "Continue" button. You can also achieve the same functionality by going to your "Apple Watch" app on your iPhone and tapping on the "Pair New Watch" option.
Your Apple Watch will appear in the viewfinder of the app to pair the two devices.
Can my smartwatch connect to Wi-Fi?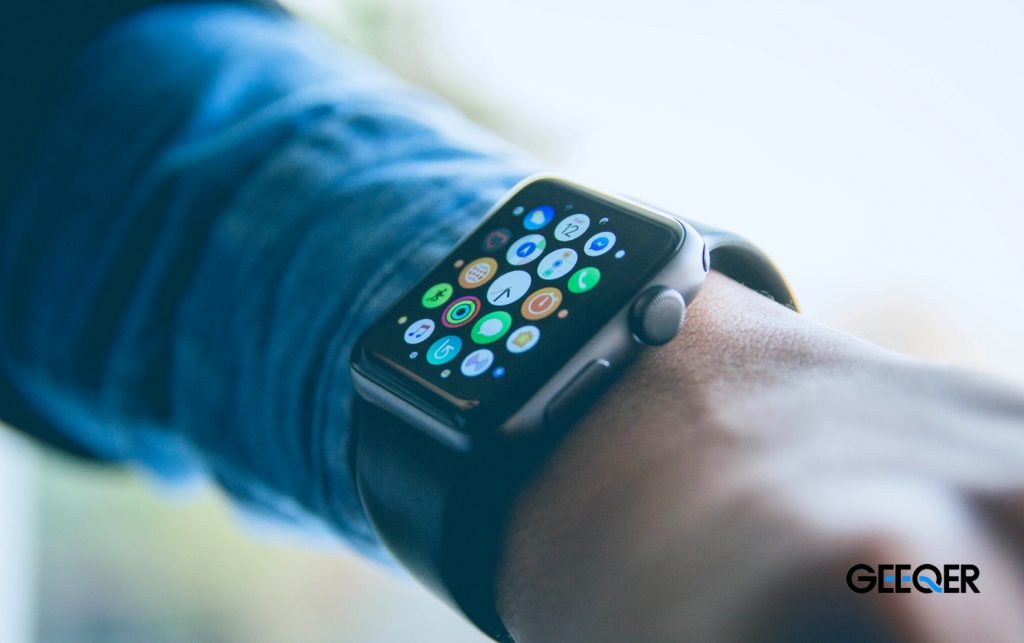 Most smartwatches come with the functionality to connect to Wi-Fi. The easiest way to find out if your smartwatch can connect to Wi-Fi is to go to main settings and then "Connections/Connectivity". If you can't see the Wi-Fi option here then unfortunately your smartwatch doesn't support Wi-Fi. But if you can see it then consider following the methods listed below to complete the connection process.
Connect a Smartwatch with WearOS to Wi-Fi
If your smartwatch supports Wi-Fi and you've already paired it with your smartphone, then you'll see all the saved available Wi-Fi networks in your smartwatch's Wi-Fi settings. In this situation, all you need to do is to tap on the desired Wi-Fi to complete the process. Moreover, a smartwatch with a Wi-Fi feature also doesn't need its own data plan.
On the other hand, if your smartwatch isn't connected to your smartphone then consider following the steps mentioned below.
Turn the display of your smartwatch on and go to the app menu.
Scroll down and tap on the "Settings" option.
Tap on the "Connections/Connectivity" option and go to the "Wi-Fi" settings.
Tap on the "Wi-Fi" toggle to turn it on and you'll see "Automatic".
Select the "Add network" button and choose the desired Wi-Fi network.
Now you'll need to go to your smartphone to enter the password.
Keep in mind that your smartphone must also be connected to your smartwatch at this time. After establishing the Wi-Fi connection successfully on your smartwatch, you'll be able to use it even if your smartphone isn't connected to your smartwatch anymore.
Connect a Smartwatch with watchOS to Wi-Fi?
Your Apple Watch connects to the Wi-Fi connection automatically if:
Your Apple Watch is paired with your iPhone
The Wi-Fi of your Apple Watch is turned on
Your iPhone has a saved Wi-Fi network
If your iPhone is turned off or it's not nearby, then you'll need to follow the steps mentioned below.
Go to the "Settings" app using your Apple smartwatch.
Tap on the "Wi-Fi" settings and your Apple Watch will find the available networks automatically.
Tap on the desired Wi-Fi name and you'll need to enter the password.
You'll need to use your Apple Watch's Scribble app to enter the password.
Tap on the "Join" button to complete the process.
How do sensors work in smartwatches?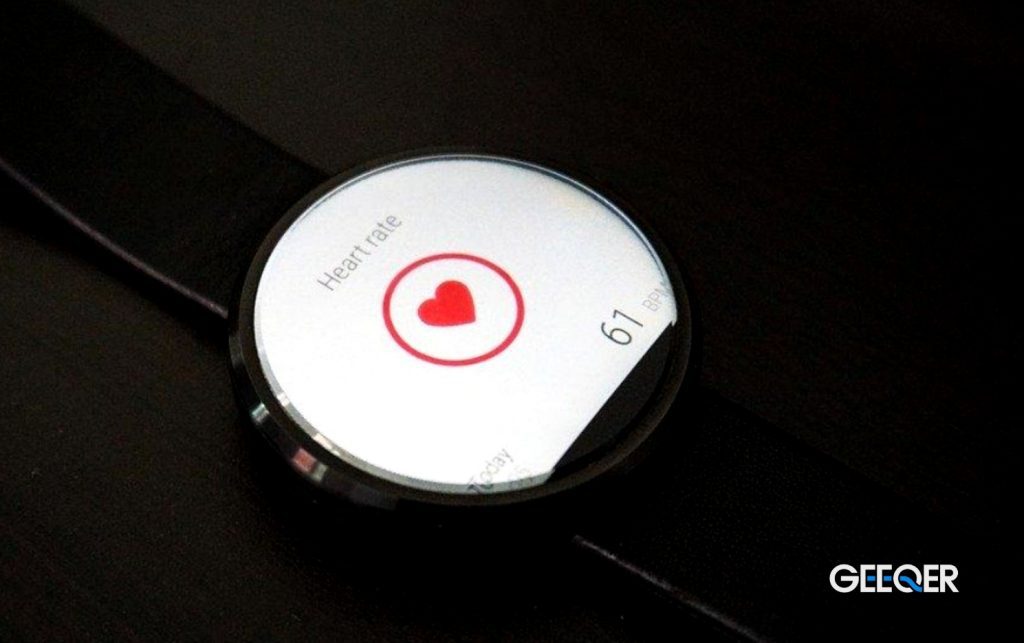 Thanks to the preinstalled sensors that the smartwatch offers, you can monitor the different types of data related to your health. Here's a list of some most common sensors that a modern smartwatch offers.
Pedometer: Some people use a smartwatch as a fitness tracker because of the pedometer. It's one of the most used and popular features that offers data regarding your step count. With the help of motion sensors, a pedometer counts your daily steps and allows you to set goals for a healthier life.
Heart Rate Sensor: Most smartwatches come with an optical heart rate sensor that allows you to track your blood flow from the heart. It achieves it by monitoring the wrist artery and counts your heartbeats per minute.
Sleep Monitor: You would also want to track your sleeping habits just like you like to monitor your health. A smartwatch can also help you to have a healthy sleeping pattern. Most smartwatches presume that you're sleeping when it's in an inactive state. It also monitors the number of times you wake up at night and check your smartwatch. This information is very useful to find whether or not you're sleeping for the required number of hours or not.
Calorie Counter: A smartwatch can also measure your body's acceleration and movement. Some sensors installed in smartwatches calculate accurate data following your based metabolic rate.
To record calorie burn data daily, the sensors reset at midnight. Modern smartwatches are coming with waterproof functionality. It means you can wear them while working out to monitor how many calories you burn during a single session.
Bioimpedance Sensor: Some smartwatches have the capability to sense when you're being lethargic or inactive with the help of a bioimpedance sensor. It can record the lack of activity and sends you a notification to get on your feet. Therefore, it helps you to maintain a healthy lifestyle by staying active.
Another great feature that the smartwatches offer is a water reminder. This feature reminds you to drink multiple times a day to stay hydrated. As a result, it becomes your perfect fitness companion, guaranteeing that you meet your training objectives while also keeping your metabolism in control.
GPS Tracker: GPS tracker isn't an uncommon feature in smartwatches. It performs a variety of functions such as identifying how far you're jogging, tracking your activity, and monitoring your live location.
It's difficult to imagine a smartwatch without the GPS feature. It's also one of the most important aspects to consider when purchasing a smartwatch.
How to use a smartwatch?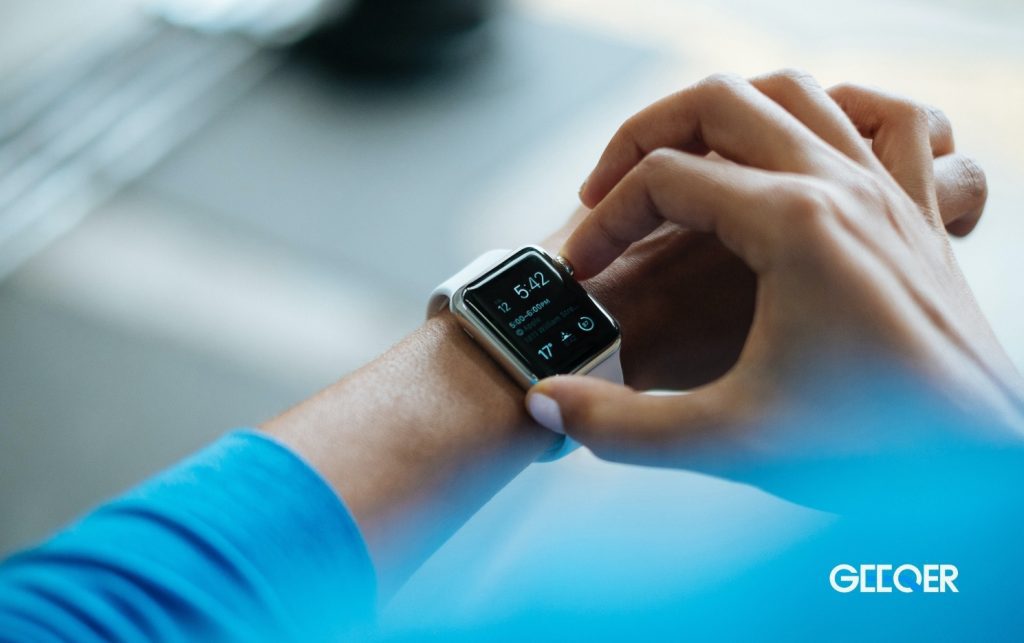 If you want to access the full capability and maximize the functionality of your smartwatch then it's important to understand how to use it properly.
Most smartwatches feature a single side button and touch screen to set and use them. You can swipe up, down, left, and right to navigate the screen. By default, smartwatches display the watch face or dial interface.
You can use the following configuration to use most smartwatches.
Swipe down to see the connection status, battery power, and access the mode settings.
Swipe up to access the notifications
Swipe left or right to access installed apps
Most companies allow you to download and install new watch faces in order to add more character and personality to your smartwatch. From digital faces that not only offer time but also weather information to classical analog designs, you can find a range of watch faces.
Many manufacturers also offer straps with different colors and materials and you can use the one according to your preferences.