Golfing is often called a gentleman's game. For years, golf as a sport has remained a game only accessible to the rich and elite. Its need for acres of uninterrupted land and the cost of course maintenance has given the sport a reputation for being unattainable to the general population.
In many cases, this increased use of resources for sustaining this sport has also made environmentally conscious activists frown. But this game has stuck around for generations and is evolving into new forms with the advent of indoor golf facilities.
There have been massive changes in how the game has been played in recent years. The indoor playing experience, coupled with other factors, has made the golfing experience significantly better for the player.
What Is Indoor Golf?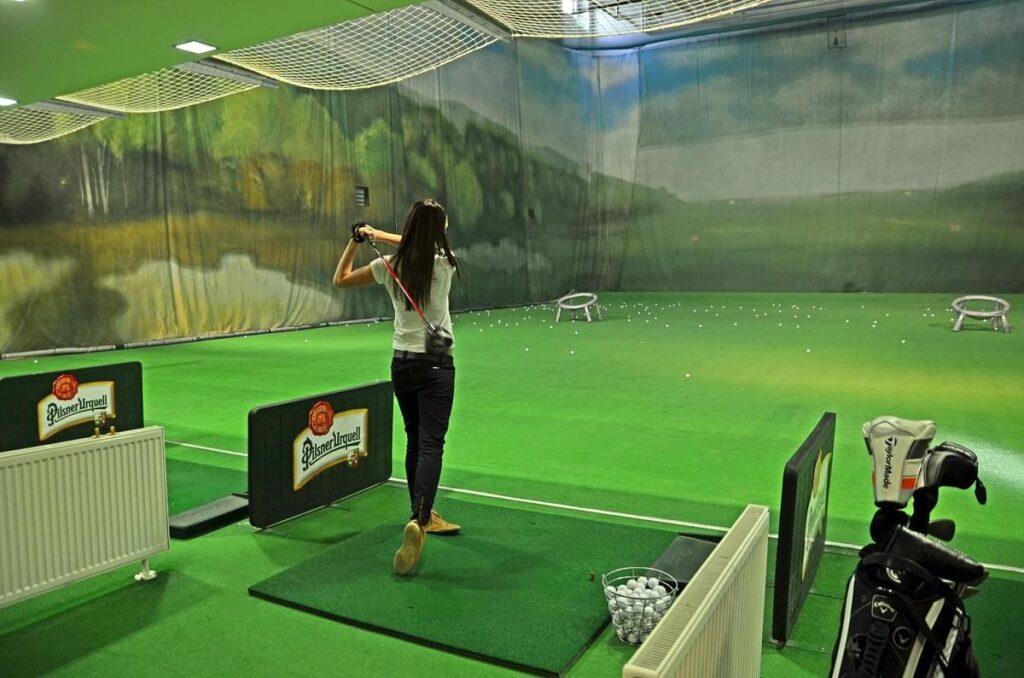 As the name suggests, indoor golf is a way to enjoy this sport inside four walls. But do not think that this indoor sport just refers to actual playing. It is an umbrella term used to describe all golf-related activities that can be carried out indoors. Golfing enthusiasts have been trying for years to evolve the game into something everyone can enjoy and access indoors.
The huge strides in technology in recent years have made this a reality. Indoor golfing facilities can be in the form of golfing simulators, indoor domes, golfing bars, etc. But no matter where you play, outdoors or indoors, golfing equipment is an integral part of the game. This article is intended to give you with necessary details about golf accessories to knock your entrepreneurial venture out of the park. Apologies for the bad pun, but you get the idea.
Things To Know About Golfing Equipment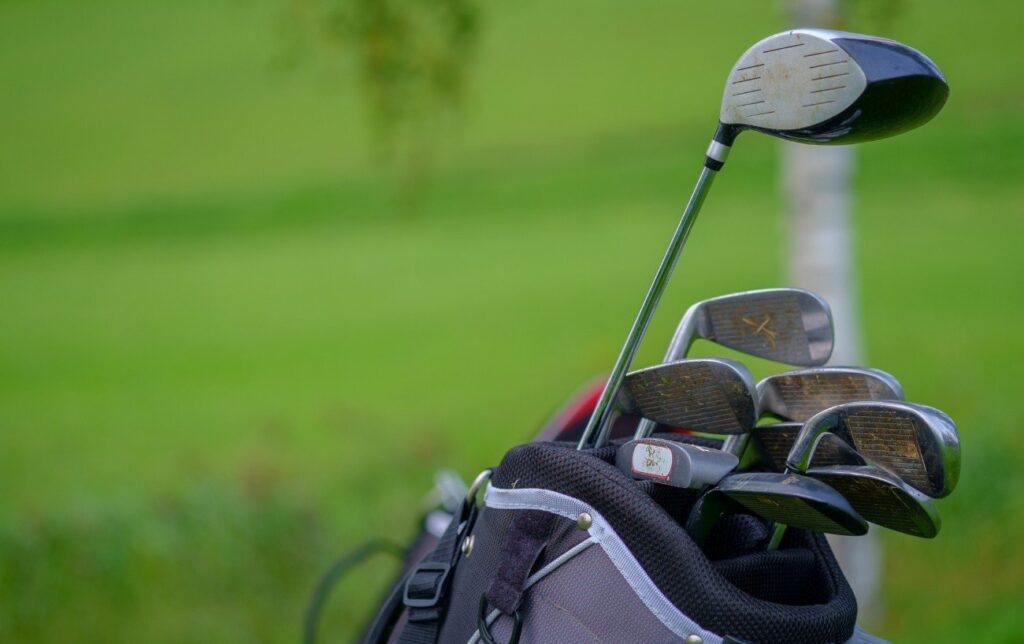 Browsing through golf equipment can be overwhelming even if you know exactly what you want. There are so many different items that can help the player play better. Of course, various options, styles, and sizes exist for every single piece of gear. Here, we give an overview of the ones you need to know about the most. Clarkes Golf has everything you need once you are ready to refresh your golfing gear.
Golf Simulators
Over the last few years, the popularity of golf simulators has gone through the roof. Golf simulators are pieces of equipment that are essential for an indoor golfing facility. They allow players to play the sport in a graphically simulated short golf course indoors.
New models of golf simulators allow data collection from both balls and clubs and extrapolate this data providing near-accurate ball trajectory. This way, with a swing of your club to a mere few meters, you can now know how your ball would travel and where it would have landed. Neat right?
Though there are myriad options available in the market, most of the base models are suitable for home use. A legit golfing facility requires a high-end simulator too. Ensure the simulator you get can extract data from both the ball and the club. Look for variants incorporating environmental aspects like wind patterns, rain, terrain, and more. This will provide y our customers with a near-realistic golfing experience.
Golfing Clubs
With outdoor golf, the players usually come with their own golf clubs. But most indoor facilities provide golf clubs for the players.
If your facility has a simulator, it will require clubs and balls specifically designed for the simulator with sensors attached. But you might need to provide clubs on the house for putting pits and mini golf courses.
There are different kinds of clubs a golfer uses. These include drivers, fairway woods, irons and putters. There are multiple options when purchasing a driver. There are various shaft options: stiff, regular, senior, and ladies. Having all the above kinds of drivers in your facility is a good option. You can purchase fairway woods and irons to match the driver you get.
Putters come in various shapes and sizes, and it is a good idea to have multiple options in hand to satisfy customer-specific needs.
Golf Balls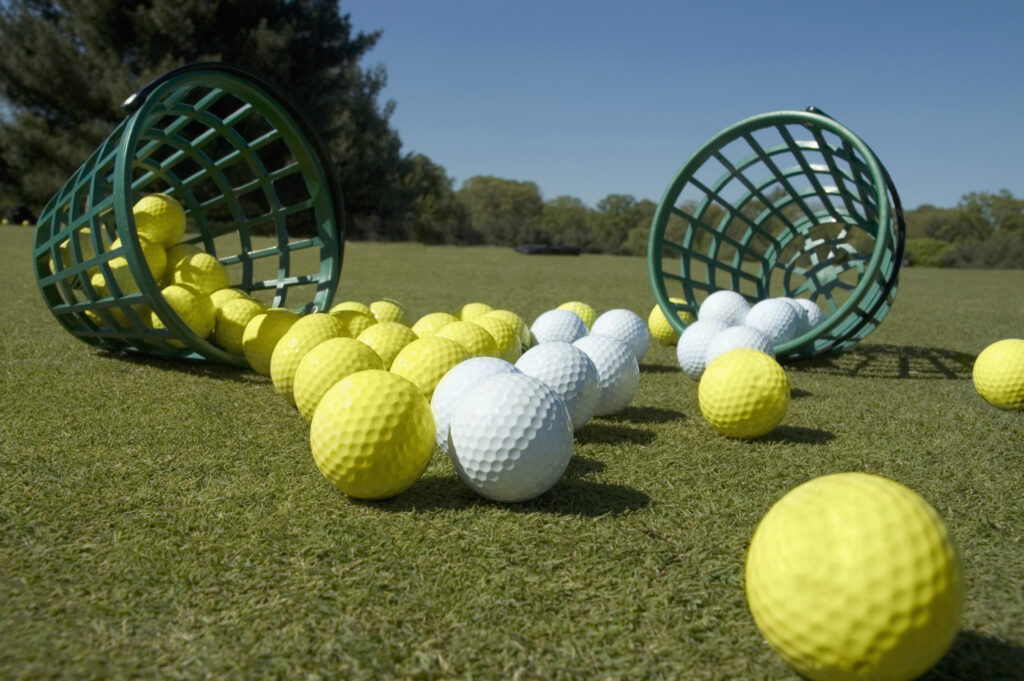 Golfing simulators come with balls that go with them, with sensors and cameras attached. But your facility will need golf balls by the dozen for other golfing activities, not including simulators.
Indoor golfing courses might not require many balls as there are few places to go. While the need for balls is not as high as outdoor courses, you might be surprised by the number of balls lost or damaged.
For beginner-friendly use, go with quantity over quality. Find golf balls that are sturdy and within your budget because, for a beginner-level golfer, balls don't make much of a difference in the game.
You can also invest in premium balls if your customer base includes professional golfers. Buying refurbished premium balls is also an option for not making a dent in your budget.
Golf Shoes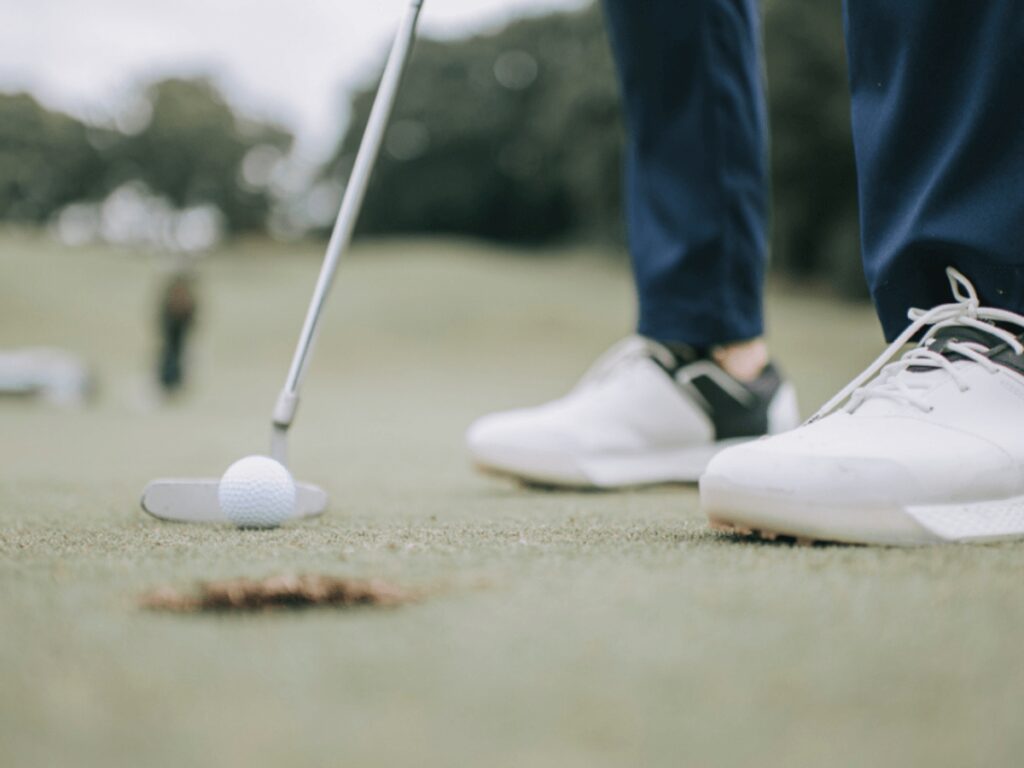 A good pair of golf shoes are essential items in your kit to enjoy your time on the course. Over the years that the game has remained a popular sport, golf shoes have also undergone tremendous changes. There have been changes in shoe materials, style, lacing patterns, and more.
These changes in golfing shoes can be termed as game improvement tools rather than just shoes. While playing outdoors, much thought should go into choosing the right pair of shoes to equip you better to play optimally in the terrain.
But in the case of indoor golfing facilities, these constraints are not predominant. Having a variety of golf shoes for the customers to choose from will help them to immerse themselves in the game better. Think of bowling alleys.
Various golfing shoes include spiked or cleats, golfing boots, soft golf shoes, and sandals. Always ensure the shoe you choose is best suited to have great friction against the flooring material you use.
Golf Glove
Often overlooked piece of golf accessory, but very useful nonetheless. Golf gloves are great accessories that players can use to improve grip strength. Wearing gloves also allows players to prevent wear and tear and callouses. It is always a good idea to have some pairs of gloves in your facility in various sizes and styles.
Conclusion
Veteran golfers have stood the test of time and are used to the rules of the outdoor course. Ensure your indoor golf facility offers something new and fresh to the players that outdoor courses cannot. The strides in technology can be used to your advantage. This article has provided insight into golfing accessories and equipment you need to stock up on.