With so many VPNs to choose from, sometimes it's hard to decide which way to look.  Some offer the works with paid subscriptions, and others provide just enough security for free. 
Even if you already have a VPN, it's always good to keep looking for a best VPN.  That's where KeepSolid VPN Unlimited comes into play.  Bringing VPN to homes since 2013, KeepSolid VPN Unlimited is affordable, reliable, and secure.  As always, we'll research for you so you can buy KeepSolid VPN without a concern.
Aspects to Consider When VPN Shopping
If you've read our reviews on VPNs before, you know there are multiple aspects to consider when choosing a VPN. Most of it will depend on the person and what they are looking for in their VPN. It also needs to be compatible with your operating system whether that is Windows, macOS, Linux, or something else.
Look for a VPN with many servers and locations to ensure your connection speed will be up to par. Finally, advanced features are nice depending on if you need torrenting or split tunneling, etc. Check the features that matter most and make sure the price isn't too high. If you follow all of that, you will be good to go.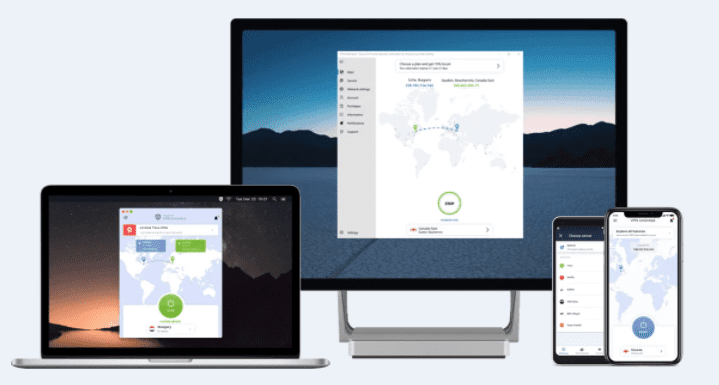 This VPN is solid!  We have so many jokes.  Seriously, KeepSolid VPN Unlimited is an excellent VPN at an affordable price.  While it only has 500 servers in 80 locations, don't be too concerned about that. 
It still ranks high in the VPN market due to it's various connection protocols like KeepSolid Wise and Wiseguard that improve your internet connection and speed.  Because of this, online streaming is top-notch with VPN Unlimited.  They offer malware protection with a DNS firewall, 24/7 online support, and a 30-day money-back guarantee.  Stay secure and anonymous with ultimate security and a zero logs policy. 
Their plans allow up to 10 connections and unlimited connections are an option if you set up KeepSolid VPN Unlimited directly to your router.  A built-in kill switch works with most devices in case your VPN connection is compromised.  KeepSolid VPN Unlimited is compatible with macOS, Windows, Linux, Android, iOS, and Windows phones.  There are also browser extensions available for Chrome, Firefox, and Opera.  
More Add-Ons for KeepSolid VPN Unlimited
Never fear, as there is more to KeepSolid VPN Unlimited than you thought.  In addition to all of the features above, there is the option to add on features with your subscription.  If you work with Microsoft Teams, there is a feature you can use to keep all of your communication private. 
Considering a lot of us are still working from home, this could prove to be highly beneficial.  VPN Unlimited gives you the option to purchase a personal VPN server to increase internet speed for streaming due to bypassing geo-restrictions. At the same time, it enhances the level of security for your connections.  
The Personal Static IP is another crowd favorite. Some of the IP addresses that VPN's use via their servers end up blacklisted by certain sites. Personal Static IP acts like a personal VPN server so that you can have personal IP addresses and avoid censoring by websites. Also, never worry that your IP address is compromised with their secure servers.
Also Read : Best VPN for Multiple Devices
More Information in the KeepSolid VPN Unlimited Review
Since KeepSolid VPN Unlimited doesn't have as many servers as some of its competitors, P2P is limited.  It does provide split tunneling so torrenting is an option with this VPN service.  It maintains strong security and download speeds for the price despite the limited number of servers which is excellent. 
The company is based in the US which might turn some folks away since it must adhere to government regulations.  Multiple apps support KeepSolid VPN Unlimited, and the easy-to-use makes this a legit mid-range VPN.  With 10 simultaneous connections, protect the entire family with a KeepSolid VPN Unlimited subscription.
VPN Unlimited's DNS Firewall Protection
Attacks on DNS infrastructure makes the internet inaccessible and can lead to larger attacks on systems.  A research paper published discussed the rising concern of DNS attacks and the importance of a DNS firewall.  One of the benefits of VPN Unlimited's service is that it comes with a DNS firewall with all of its subscriptions. 
While the higher-end VPNs also have that feature, many of VPN Unlimited's first-line competitors do not offer that level of protection.  VPN Unlimited helps protect you from malicious attacks through websites and malware by blocking their DNS activity.  Think of it as your front-line defense against hackers.  
VPN Unlimited Pricing
We mentioned that KeepSolid VPN Unlimited offers several subscription, but what exactly is the damage? Let's go through the different subscriptions now and their value.
One Month Option – $9.99/month
Yearly Option – $59.99/year
Lifetime Option – $199.99 – one-time payment
If you are thinking that the lifetime option is a bit of commitment, don't forget to consider the 30-day money-back guarantee. Look at it like a free trial. You get all of the advantages that VPN Unlimited offers for an entire month before you need to decide your future with the VPN. Plus, VPN Unlimited's live chat ensures you even have access to their awesome customer service.
Pros
Fast connection speeds
Multiple VPN protocols available
Great streaming with Netflix and Hulu
Excellent customer service
Cons
The number of servers and locations is limited.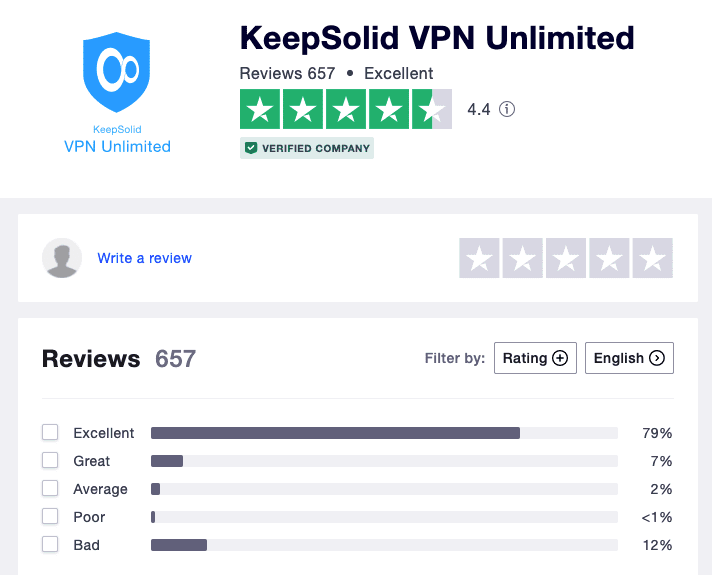 [lasso ref="keepsolidvpnunlimite" id="4550″ link_id="52702″]
VPN Unlimited vs. NordVPN and ExpressVPN
After seeing many reviews, KeepSolid VPN Unlimited proves to be a great choice for your VPN service when it comes to streaming, providing a DNS firewall, several VPN protocols, and good security.  For the price, it gives you just want you need.  When you compare it to NordVPN or ExpressVPN, it comes in below those with more of a mid-range feel. 
Both NordVPN and ExpressVPN have thousands of servers in plenty of locations. Because of that, their speed and security surpass KeepSolid VPN Unlimited. They also have the double VPN option that encrypts your data twice before reaching the internet for extra protection with your connection. NordVPN is known as the fastest VPN on the market, with over 115 Mbps in download speeds. Those two VPNs just provide many more features than VPN Unlimited.
Final Musings
While VPN Unlimited might not match the superiority of NordVPN and ExpressVPN just yet, it is an excellent mid-range VPN that brings the security you need without breaking the bank. Don't be put off by the low number of servers, as it still proves to be quite fast despite that. It's also straightforward to use, and that makes it a solid option for anyone. We had to put in one more "solid" joke. You knew it was coming. Give VPN Unlimited a try and report back.