From private games to virtual tournaments, the online poker industry is thriving. Statista reports the global market for online gaming platforms reached $231 billion in 2023 alone. Online poker appeals to experienced and amateur players alike with its ease of access and potentially huge returns.
There's a wide selection of poker variants available online, and the options that we will discuss in this article can satisfy your needs to compete or play for leisure purposes.
1. 5-Card draw
The 5-card draw is the most straightforward poker variant on this list. The aim is simple: a player should have the best 5-card hand in the game. In the beginning, all players are dealt five cards, and that's when the game's first round takes place. Players will put in an amount, and then they can exchange up to three cards. After another round, the player with the best hand takes the prize.
Unlike in Texas Hold'em, this game doesn't reveal much about what your opponent's hand looks like. Players of a 5-card draw can either win based on the cards in their hands or through a keen strategy. That is, players can gauge their opponent's hand by observing how many cards are drawn after the first round of the game. After all, a CNN article on the fortunes of the game suggests that poker players can actively put themselves in a better position to be at an advantage instead of just coasting by.
Where to play 5-card draw: If you're looking to win big with this fuss-free poker variant, then you may be interested in PokerStars and JackpotCity which offer excitingly progressive prizes.
2. 3-card poker
A great starting point for new players, 3-card poker is similar to regular poker. Players are dealt with flushes, pairs, and straights. At the start, the dealer hands out three cards face-down to each player while also keeping their own three cards. Once players identify their cards, they can either opt to stay in hand or fold.
Poker.org  states that 3-card poker only truly kicks off once a player sets down their desired amount. If the dealt cards aren't good enough, players can lose the cash they put in. Should they continue their hand, players can match the amount with an extra sum to go head-to-head with the dealer. Unlike in regular poker, straights outrank flushes in 3-card poker, so straights yield better payouts. If a player's hand carries a pair or a better hand, the dealer pays out based on the pair-plus odds (e.g., straight: 6:1, flush: 3:1). Similarly, players can win a bonus payout if they reveal a straight, three-of-a-kind or straight flush. Although your only opponent in 3-card poker is the dealer, a good grasp of the basic odds and hand strength can earn you substantial prizes.
Where to play 3-card poker: Wild Casino offers a $5,000 welcome package, quick withdrawals, and crypto payment options. If you want to play on a mobile-compatible platform with an option of credit card withdrawal, Slots.lv is your best pick.
3.Texas Hold'em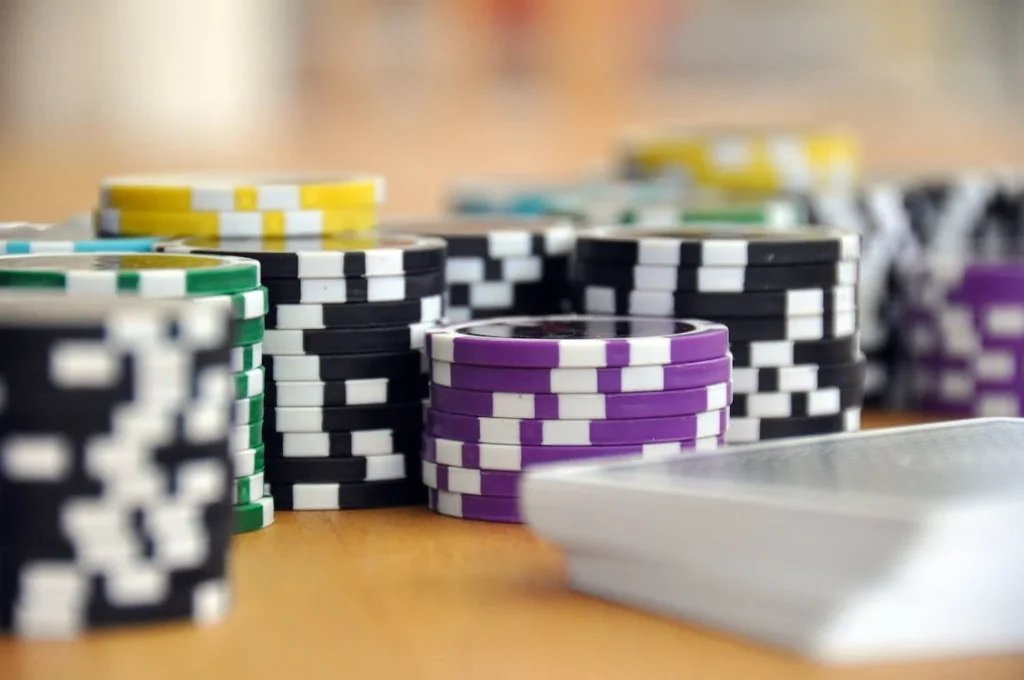 Texas Hold'em is yet another good entry point for beginners. Players are given a pair of pocket/hole cards and stand by as five community cards are dealt. The game is typically played in four rounds: pre-flop, flop, turn, and river. The pre-flop occurs once the pocket/hole cards are dealt, while the flop begins once three community cards are laid face up. The fourth community card is provided during the turn, and the river is when the fifth card is flipped. The goal is simple; create the best five-card poker hand from the seven available ones. The most valuable hand is called a royal flush (which are consecutive cards from 10 to ace in the same suit), whereas a two-pair is the least valuable.
Notably, the classic Texas Hold'em has a variation— Omaha. Instead of receiving two "hole" cards, Omaha players are dealt four. However, only two cards from their hand can be used simultaneously with the three community cards. Otherwise, the mechanics are similar to that of Texas Hold'em: five community cards that include a flop, turn, and river. Interestingly, a recent study published by Econstor.eu—which measured skill and probability in these two games— found that Omaha contains a higher number of skill elements than Texas Hold'em. Because Omaha players have four private cards instead of two, each player has an increased winning probability before all community cards are revealed.
Where to play Texas Hold'em: 888poker, bet365 Poker, GGPoker are among the wide variety of sites that offer the popular game. These platforms also have high tournament volumes and great cash prizes for more dedicated poker players.
4. 7-Card stud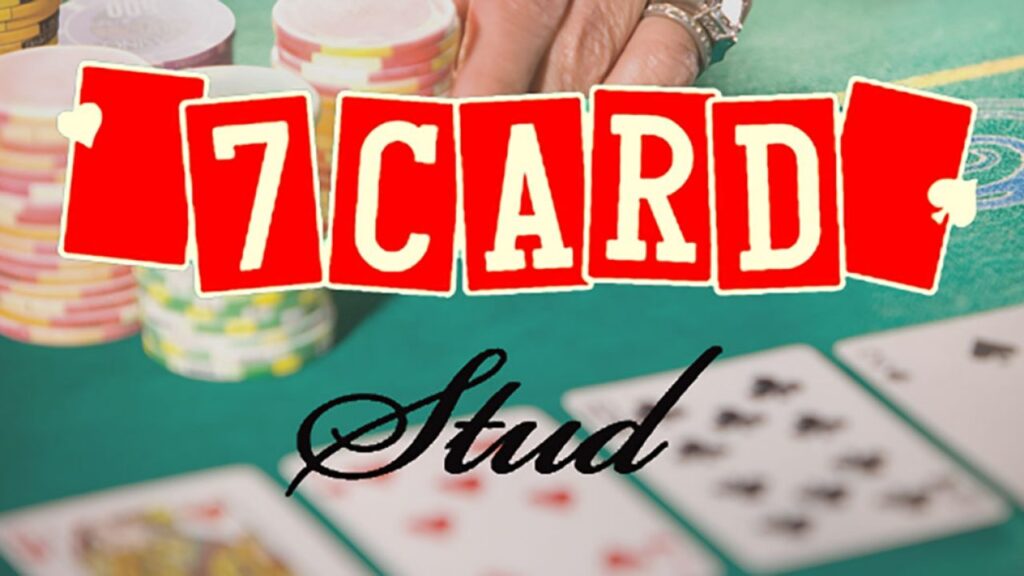 One of the more traditional forms of poker, 7-card stud held court before Texas Hold'em's popularity skyrocketed. Unlike its contemporary, which can be played by a maximum of ten players, the 7-card stud can only have up to eight players. The poker variant doesn't have community or flop card inclusions as well and, in general, can require a lot more skill.
The game starts once two cards have been faced down, and the third has been placed face up. These cards are commonly known as the pocket/hole cards and the door card. Afterward, players are provided with seven cards (three faced down while four are faced up) and prompted to pick the best five-card combination. Opponents can lay some of their cards for show during a hand, but ultimately, all hands are revealed only during the last round of the game. So as much as they can, players should read their opponents before the last round, as recommended by a post on CNBC, just to ensure a better response.
Where to play 7-card stud: Betfair Poker boasts a range of low and mid-stakes games and newbie bonuses for amateur poker players. Meanwhile, Playamo has a downloadable app that makes it convenient for those who want to switch between their desktops and phones.
The list above is by no means exhaustive, and there are plenty more poker variants that can spark interest among curious players. To keep updated on which sites are safe and reliable for both new and experienced poker players, do read through our latest posts on Radar Makassar.