Are you looking to start your own online casino but don't know where to begin? Starting an online casino doesn't have to be a daunting task. With our comprehensive guide, you can learn the basics of how online casinos work and what steps you need to take in order to set one up successfully.
We will provide 6 simple steps that cover everything from acquiring a license and choosing your gaming software, through setting up payment processing solutions and ensuring adequate player protection measures are in place. Follow this easy-to-understand guide and become one step closer to starting your own wildly successful virtual casino!
Step 1: Research the laws and regulations governing legal gambling in your jurisdiction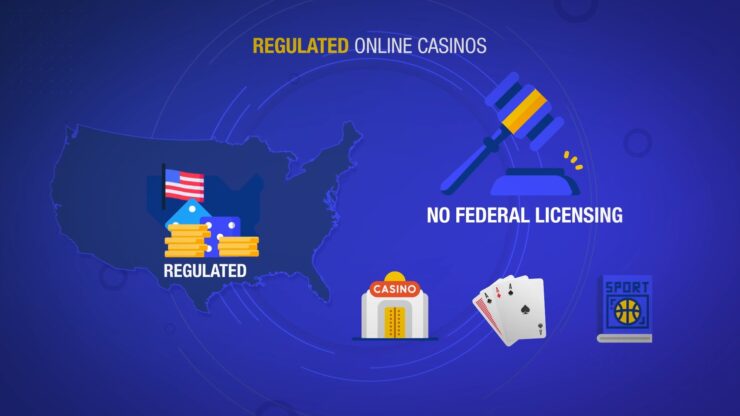 If you're considering starting an online casino business, it's essential to research the laws and regulations governing legal gambling in your jurisdiction. In the United States, for example, while gambling is legal under federal law, each state is free to impose its own restrictions on gambling activities. Most state gambling laws prohibit unlicensed games, wagers, or bets that rely at least partially upon an element of chance.
Therefore, it's critical to ensure that your online casino adheres to all applicable laws and regulations to avoid legal issues. Before you start your online casino, do your homework and make sure you understand the gambling laws in your jurisdiction. Trustworthy sources such as the Texas State Law Library* or the Legal Information Institute** can provide you with more information.
Step 2: Obtain the License
The cost of obtaining a license varies, with some offshore jurisdictions offering licenses at a lower cost than others. For example, a Curacao gaming license can cost anywhere from $20,000 to $25,000. However, licensing fees can be more expensive in certain jurisdictions such as Gibraltar, where the initial fee is $40,000 and the annual fee is $20,000.
To obtain a license, you will need to go through a registration process and provide necessary corporate documents and employee information. It's important to research and follow the regulations and requirements of the jurisdiction you choose to obtain a license from.
Step 3: Outline a business plan and decide what type of games to offer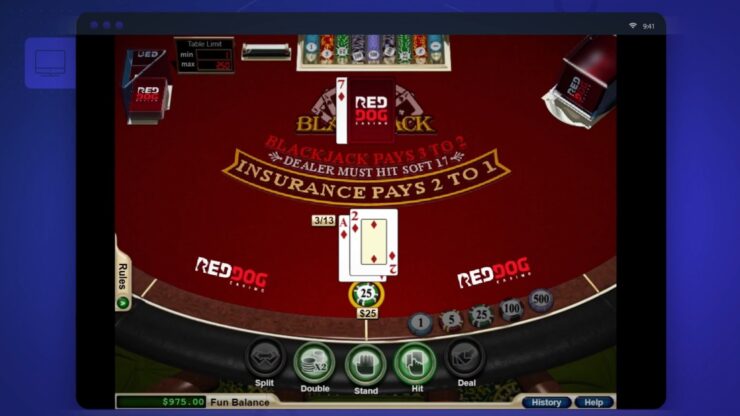 If you're planning to start your own online casino, it's important to have a comprehensive business plan in place. A well-crafted business plan will not only help you secure funding but will also serve as a guide to establish and grow your online casino. Your business plan should include details such as market analysis, target audience, financial projections, and marketing strategies.
Moreover, it's crucial to decide on the type of games you want to offer at your online casino. From classic table games like poker, baccarat and blackjack, to slot machines and live dealer games, there are a plethora of options to choose from.
Researching the most popular games among your potential customer base and determining licensing regulations and development could ultimately create an online casino that caters to a wide range of players. Using a casino business plan template and the advice of experts in the industry, you can create an effective business plan that will help set your online casino up for success.
Step 4: Find a reliable software provider, payment processor, and customer support team
If you're looking to start an online casino, it's crucial to find a reliable software provider, payment processor, and customer support team. For software providers, some of the top options in 2023 include Microgaming, Playtech, and Evolution Gaming. These companies offer a variety of features that can set your online casino apart from the rest. When it comes to payment processors, companies like PayPal, Skrill, and Neteller are commonly used in the online gaming industry due to their security and ease of use.
Finally, for customer support, it's important to have a dedicated team that can answer questions and resolve issues quickly. Examples of reliable customer support teams within the online gaming industry include those at 888 Casino, Betway, and Bet365. By choosing reputable and reliable providers in each of these areas, your online casino can stand out and attract loyal customers.
Step 5: Design your website with a user-friendly interface and attractive visuals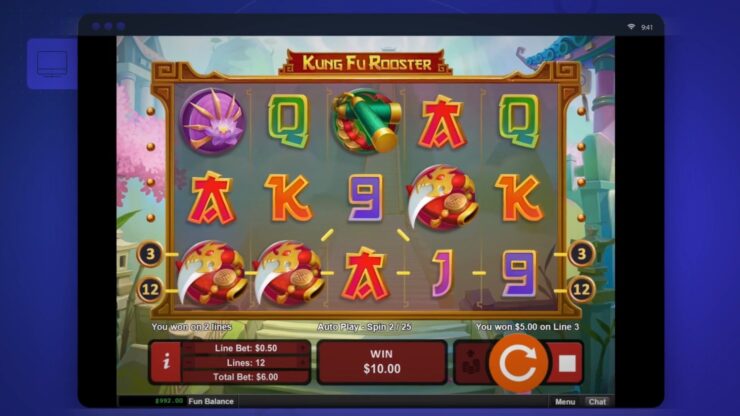 One common feature among the best casino sites worldwide is their visually appealing website design.When it comes to designing your online casino website, it is important to ensure that your users have a seamless and enjoyable experience. Utilizing a user-friendly interface, such as accessible buttons or intuitive navigation menus, can go a long way in ensuring visitors stay on your site and return frequently.
Additionally, utilizing attractive visuals, such as high-quality images or eye-catching animations, can draw people in and make your site memorable. By carefully considering the design of your website, you can create an inviting atmosphere for customers and build a user base for your online casino.
Step 6: Promote your online casino through various marketing channels
If you're looking to promote your online casino, there are several marketing channels you can use to reach potential customers. A highly functional website is essential, and you can improve its visibility through Search Engine Optimization (SEO). A blog is another great way to keep customers engaged and informed about your casino's latest offerings. Email marketing is an effective way to send targeted messages to your subscribers, including newsletters and promotional offers.
Social media platforms like Facebook, Twitter, and Instagram can be used to build brand awareness and engage with your audience. Vintage-inspired marketing, enticing games, and bonuses are also effective ways to attract and retain customers. With the right online casino marketing strategy in place, you can build profitable relationships with your customers and take your casino to the next level.
Conclusion
Starting an online casino may seem daunting, but by following these steps and utilizing the advice of experts in the gaming industry, it is possible to create a successful business. From researching the most popular games among potential customers to finding reliable software providers and payment processors, there are many aspects that must be taken into consideration before launching an online casino. Additionally, creating an attractive website, utilizing effective marketing channels, and providing excellent customer support are essential elements that must be addressed when setting up an online casino. With the right foundation in place, you can ensure your online casino stands out from the crowd and succeeds in the digital gaming industry.
By following these steps, you can set yourself and your online casino up for success. As long as you have the right tools, resources, and team in place, you can create a competitive and successful business that offers customers an unforgettable experience. With the right strategy in place, you can ensure your online casino is at the top of its game and stands out from the crowd.