The Roku is not the only media streamer around. However, it is the popular choice of many for a number of good reasons.
For one, it has arguably the most extensive offering of apps and channels among media streamers available on the market. But, while it's better than most, it's not perfect.
The default Roku Media Player, for example, could use some improvements.
Unfortunately, those improvements are nearly impossible to come by.
With that said, we've decided to round up the best Roku media player alternatives that you can find for your viewing pleasure.
1. MyMedia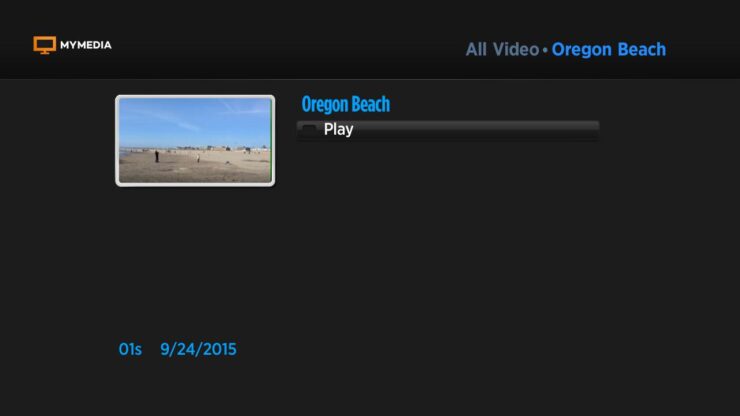 For all of your personal viewing and listening needs, MyMedia is an excellent alternative to Roku.
Using MyMedia, you can watch all of the slideshows that you want, listen to all of the music that you live with, or play home videos.
It also helps that the User Interface is among the best alternatives to the Roku Media Player.
If that's not enough, MyMedia has an optional premium upgrade available.
Referred to as "PlayOn plus", the casting upgrade gives you access to just about any video that you want that's available on the internet and view it on your Roku. This means that you watch media from streaming sites conveniently. This includes those from popular and known streaming websites, as well as those that are in the grey area.
2. Emby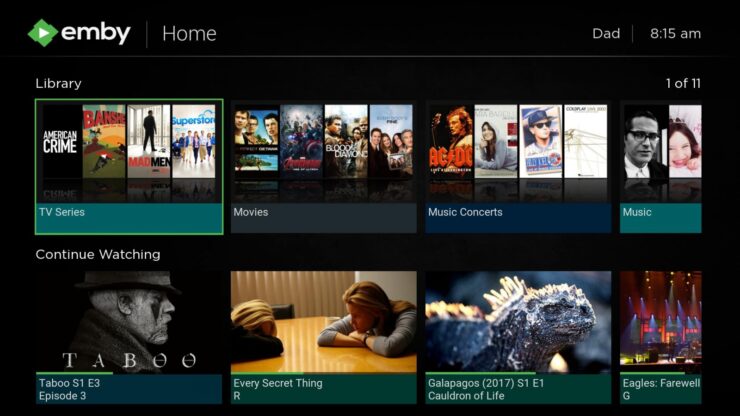 The UI is beautiful and easy to use. The latter is incredibly important but a severely underrated feature. But, being pretty and easy to use isn't enough. An alternative should have functionality as well, which Emby does have. In addition to access to personal multimedia content, you can also access the Emby using multiple devices, with features such as rewind and pause available on all of them.
As expected of the best Roku media player, Emby comes for free.
In addition to its gorgeous user interface, the Emby also has extensive support from its developers, as well as a community of users that's more than willing to help you out should you have any questions.
Emby is also quite versatile if it helps.
In addition to Roku, Emby also features support for other iOS and Android devices, as well as Windows, Chromecast, and even Smart TVs, among others.
3. Plex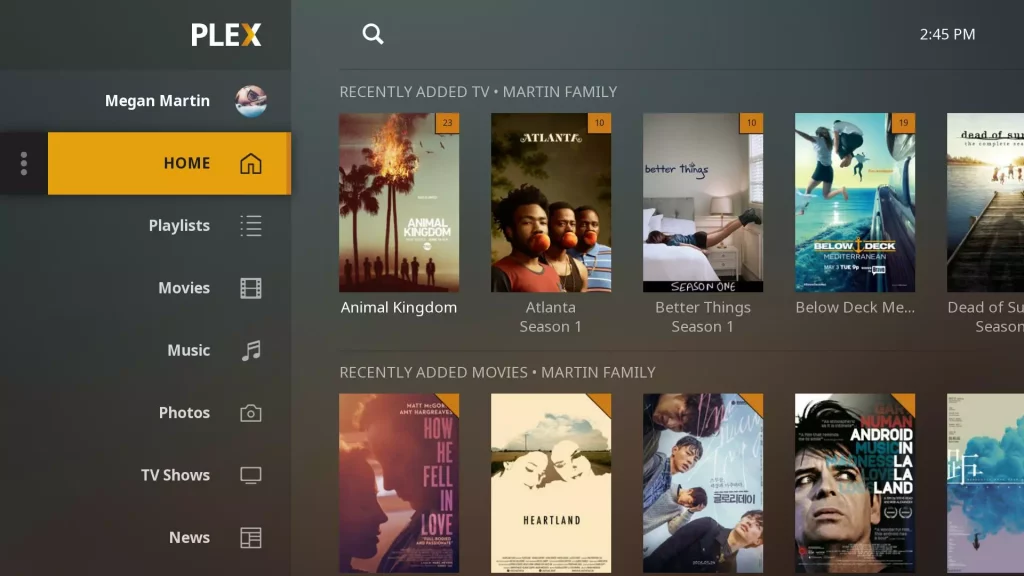 Plex is arguably the best Roku media player when it comes to versatility in terms of function.
Available for free, Plex lets you stream all sorts of multimedia content to your Roku. More importantly, you can sync your media to Dropbox and Google Drive, as well as other forms of cloud storage that you're using, as well as other devices that you have that's connected to the internet.
Plex also comes with a plethora of functions that come free of charge.
Using Plex, you can share content with your friends and family, as well as have remote access to Roku. It also has casting features, as well as added security should you find it necessary.
The Plex also lets you access media content from iTunes and photos, as well as grab multimedia content from the internet for offline viewing.
Perhaps the best selling point of Plex is its cross-platform control.
Using this Roku media player alternative, you can use a variety of devices to gain access and control your Roku.
4. RealPlayer Cloud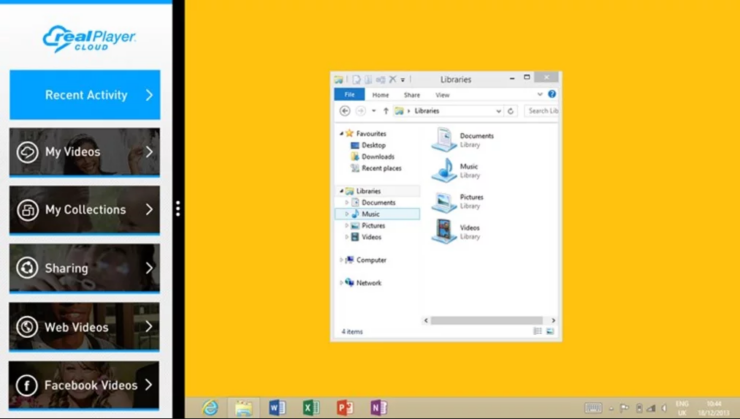 The RealPlayer Cloud is rather barebones compared to the Roku media player alternatives on our list. However, it's pretty useful as well, which is why we decided to include it.
For starters, it's arguably the best Roku media player alternative for playing different video formats. This is thanks to its SurePlay technology.
What it essentially does its that it creates and stores copies of your media content. As a result, you can play them back on any and all of the devices that you have any time that you want.
Using the RealTimes app for smartphones and desktops, you can watch any video and photo on a bigger screen using your Roku device via RealPlayer Cloud.
It is this functionality and versatility that makes RealPlayer Cloud so great.
Unfortunately, the free space on signup isn't that large at just 2GB. However, if you want the best Roku media player out there, it's certainly well worth paying the price for more storage for RealPlayer Cloud.
Other Roku Media Player Alternatives
Screen Mirroring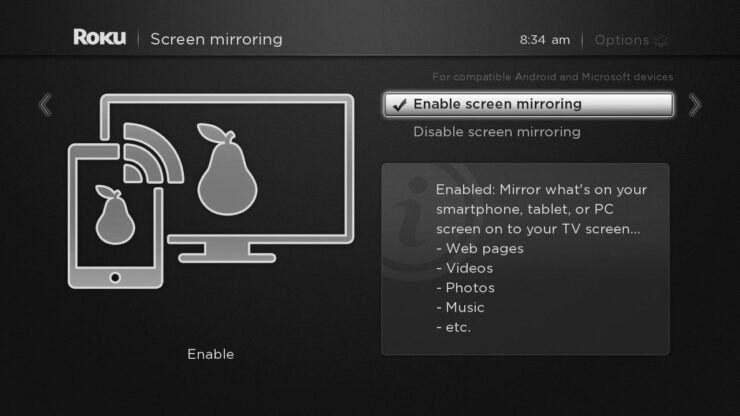 Did you know that you can mirror your smartphone's screen on your Roku device by default?
Not all Roku devices support this feature, but the newer ones do. You can check it out yourself by going to the Screen Mirroring feature via Settings > System.
If the feature is available and enabled on your Roku device, then you are in luck.
The built-in feature lets you mirror whatever it is that you have on your device's screen so that it puts up on your TV. This includes the audio as well.
It's a relatively easy and convenient way to bypass the need for a media player app. This way, you can watch or listen to anything you want. The only problem is that it lacks compatibility with iOS devices. Not to mention, it's highly dependent on your home's Wi-Fi set-up, and even with fast internet speeds, screen mirroring has been known to be a glitchy feature.
While we don't recommend screen mirroring for prolonged use, it's an alternative worth considering for quick use.
USB Storage Device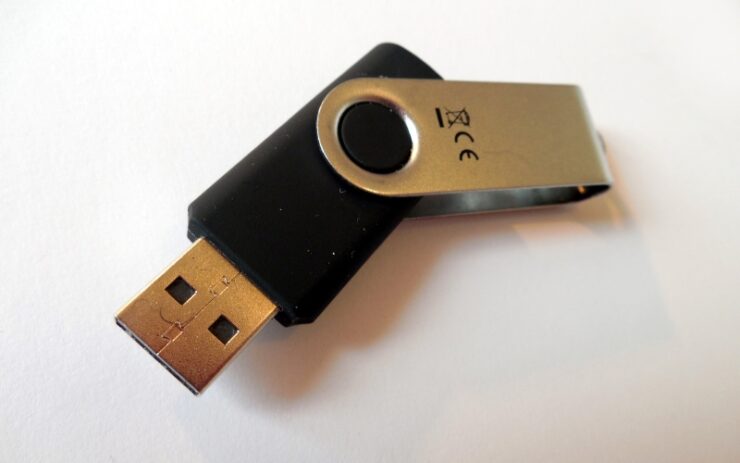 Alternatively, you can also just plug in any storage device that plugs in via USB, such as a flash drive or an external hard drive.
The only issue? You don't really need a Roku to do this.
But hey? It's still an alternative.
Also read: Philo TV Reviews
Final Thoughts
As you can see, there's not a single best Roku media player for everyone. This means that you should be willing to experiment until you've found the right one.
The good news is that we did much of the experimenting for you.
This way, you only need to choose from a handful of alternatives instead of looking for them yourself.