Flash drives and photo sticks are arguably the most popular storage options.
Not only are they affordable, portable, and easy to use, they come in several impressive styles and designs and include amazing features.
While these portable storage drives might look alike and even share some features, they differ greatly from one another. 
Join us as we discuss every detail about photo stick vs flash drive to help you understand the major differences between these storage devices.
What Is a Flash Drive?
A USB flash drive is a removable storage device that stores data, including pictures, doc files, video, images, audio, documentation, program files, etc. Also, a flash drive transfers data between computers and can be used as a bootable media to boot up crashed laptops, PCs, and other machines.

The portable storage device is integrated with a Universal Serial Bus interface and features a flash memory. Besides that, flash drives are rewritable. As such, you can store, format, and reuse them as many times as possible. However, the more you delete and write new data, the faster the flash drives degrade.
In addition, this versatile storage device comes in many colors, styles, and storage capacity and connects to any device with a USB port.
Features of Flash Drives
Non-volatile Memory
Different storage capacities
Portable
What is A Photo Stick?
Unlike flash drives, a photo stick works to safely and easily store (and transfer) thousands of photos. Photo sticks are designed specifically to locate all the photos and video files on a laptop or PC and back them up in an easily accessible way.

The portable storage device comes with dedicated software that scans files and folders in your computer once you plug it in. If it discovers duplicate picture and video files, it will delete them, thus saving you time. The only downside is that photo memory sticks will not ask for your permission to delete all the duplicate photos. But this is not an issue of concern. 
Another thing, the reliable storage device automatically saves all your photos once it has located them on your laptop. It's because of this benefit and others like storing bootable media. That's why there are many positive photo stick reviews online.
Features of Photo Sticks
Portable
Supports multiple file formats
There's no limit on how many pictures it can store
Differences Between a Photo Stick and a Flash Drive?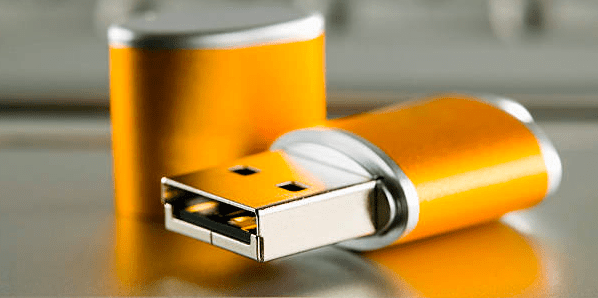 With the definition of photo stick and USB flash drive out of the way, it's time to discuss the differences between them. Here we will focus on how the device works, stores data, connects with other devices like mobile phones and PC, and other aspects. Let's begin.
Functionality
A flash disk comes with a small printed circuit board with integrated circuits mounted on the surface. The circuit board helps the device to save data, whether it's photos, videos, music, or documentation. Once connected to a computer via the USB connector, users can transfer data into the device. This way, they can shield themselves from data loss, resulting from hardware and software accidents due to water splashes, fire crashes, and so on.
On the other hand, a photo stick hold media files. Think of it as a smart flash disk built to store all your photos and videos. For example, the most famous photo stick ThePhotostick can help you automatically locate and backup media files based on their formats.
Capacity / Backup System
Another difference between a photo stick and a flash drive worth noting is their capacity. Flash disks and photo disks offer users multiple capacity options to choose from. But photo sticks often boast higher storage capacities. With a flash disk, you can enjoy storage capacities from 8GB to 128GB. These capacity sizes are enough for pdf, spreadsheets, and docs files transfer, but not ideal for the transfer of large files.
While there are photo sticks with capacity sizes of 8GB, 64GB, 128GB, and 256GB, most picture keepers have capacities of 512GB and 1TB. These capacities are enough to hold huge amounts of photos–up to 60,000.
Appearance
At first glance, a flash disk and a photo stick look alike. What distinguishes these external storage devices from one another is their connection type. A flash drive uses a USB port (usually type A) to connect to your laptop. But a photo stick features two or three connection ports, including a type A for connection to a PC and type B and C for connecting to mobile phones like Android and iPhones.
Note: Avoid connecting a photo stick to multiple devices simultaneously. Otherwise, this external USB drive storage device might crash.
Supported Devices
A flash USB disk works mostly with PCs, tablets, laptops, and sometimes Smart TV. But you cannot use it with your Android and iPhone mobile devices. Also, it offers support for a variety of operating systems, including macOS, Linux, and Windows.
Unlike flash drives, users can buy photo sticks for their computers as well as mobile phones. You can easily connect with your Android phone and backup your media files. Also, photo sticks support mac computers, Windows computers, and computers using another operating system.
But keep in mind that not every photo stick will work with every OS. Therefore, it's wise to confirm whether a photo stick supports your device OS.
Speed
Generally, flash drives offer users three-speed levels for data transfer, including:
USB 1.0 (low-speed): This USB flash drive transfers data at a speed of 1.5 Mbps.
USB 1.0 (high-speed): Transits data at the speed of 12 Mbps.
USB 2.0: Known as hi speed USB, this flash drive got launched in April 2000 and transfer data at the speed of 480 Mbps.
USB 3:0: This is a super speed USB a port, and it transfers data at the rate of 5Gbps.
Photo sticks can transfer huge files at a much faster rate than most flash disks. However, the number of files influences the transfer rate. Typically, thousands of files can take 5 to 10 minutes. That's quite fast compared to most external storage devices, particularly if you factor in that photo sticks not only transfer files but also locate them from your laptop.
Price
Compared to photo sticks, flash drives tend to cost less. With a few dollars, you can secure yourself a USB flash drive. But if you want a photo stick, you might need to sacrifice more than just a few dollars. Even though the built-in app is free, these storage devices usually fetch higher price tags.
The reason for this is that they offer unlimited storage. Flash disks might be affordable, but you might need to settle for a lower storage capacity. Remember, the price of a photo stick varies depending on the manufacturing company and product quality.
Security
With a photo stick, you can enjoy extra security for your photos and mov video files, thanks to its incredible backup file system. In case you delete your photos by mistake, you can recover them via the data transfer device app. The photo stick app keeps a copy of everything captured on the stick. A flash drive offers users no backup system. As such, once data gets lost, it's hard to recover it.
Also Read : Best Photo Storage Device
How To Use Flash Drive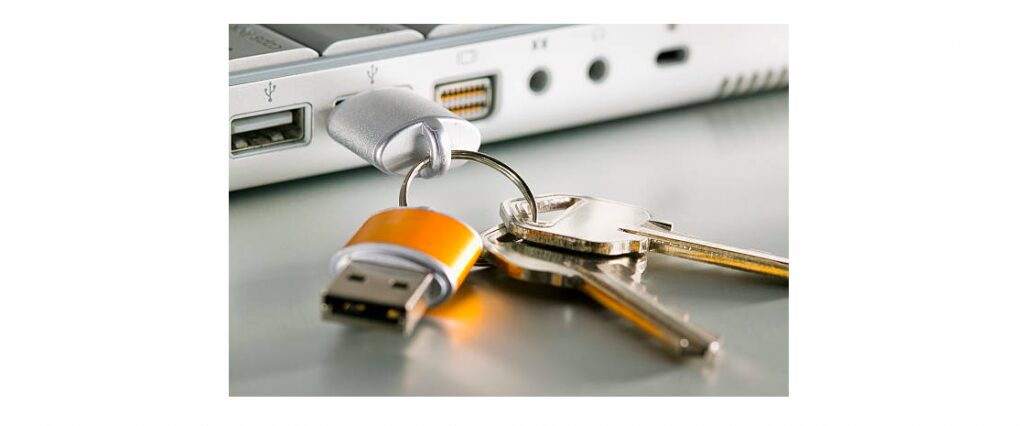 You don't need to be a genius to use a flash drive for saving data. All you need to do is insert it into one of the USB ports on your PC or laptop. The machine will read the reliable storage device, and you will receive a pop-up message telling you the device is connected or plugged in. Now all you need to do is click the message to access your flash drive.
Alternatively, you can navigate to Windows Explorer, find the device and click open. After that, you can transfer files from your computer to the flash drive for storage by copying and pasting.  What's even better, you can always change your USB disk format using a professional partition wizard if you're not satisfied with its current format.
Also, you can use the partition wizard to target flash drive partition. Usually, USB flash drives have only a single partition but if you wish you can add more than one partitions. 
USB Flash Drive Pros & Cons
Pros
Transfer data at high speeds
Multiple options for security
Compatible with many devices
Cons
Susceptible to viruses and malware attacks
It can get misplaced easily due to their small size
How To Use Photo Stick
On Computer
For a better understanding of how this device can store data, let's use the best photo stick on the market: ThePhotoStick–as an example.
First, insert the device into a data transfer port on your computer
Once your PC recognizes the photo stick, the program will pop up to help you operate the device
On the program, tap the GO button so the photo stick find media files within your folders and saves them
After that, press the My Photos/ Videos button to delete any files saved on the stick that you don't want
If you desire to find the media files on your computer, hit the photo stick option devices and you can deliver the files you don't desire
Next, navigate to Exit to close the photo stick's program. 
After that, eject the photo stick and remove it from your PC once you receive a message confirming it's safe to remove the device.
The process for using ThePhotoStick is nearly the same as using other photo disks.
On Mobile Phones
Android
Photo stick is only compatible with Android version 5.0 and above.
Begin by downloading the photos stick application from the play store
Plug the device into the USB port on your mobile phone and run the app
Hit the Backup files now button, then choose either Back Up All or Select to Back Up
If you select the Back Up All option, your videos, photos, and maybe some other files (media) will get backed up
iPhones
Navigate to the app store on your iPhone and open storage device
Download the photo stick app
Install and run the application by tapping Open
You will receive a notification prompt–confirm it
Plug in the photo stick in the appropriate data transfer and launch the app
Confirm the notification prompt to allow access to your media files
Next hit the Select to back up option on the prompt that will flash on your screen
The backup process for your iPhone will begin
In the end, the screen will present you with complete photos once the backup completes
Photo Stick Pros & Cons
Pros
It can recognize standard jpeg files, plus other media file formats
Automatically backup your photos and videos
The picture keeper is pre-installed with free software that locates all the data with ease; photos and videos in this case
Cons
The USB device often cost more than flash drives
Some photo sticks might not find some photos, meaning they won't get backed-up
Bottom Line
From this article, it's clear a photo stick and a flash drive differ in a variety of ways despite having a similar appearance. Perhaps the main difference between the two compact and versatile storage devices lies in their functionality. A photo stick works to store and transfer media files, including photos and video. As for the USB flash drive, it can help in saving data (and transfer) of any kind, from audio files to documentation.
But what makes a current photo stick stand out is its dedicated software. The free built-in software allows the drive to scan and store media. Besides, it boosts the security of the data stored since the user can always recover photos and videos via the photo stick app in case of deletion by mistake.
If you have to select between a new photo stick or a new flash disk, select the one that meets your needs. What types of data do you wish to back up? If it's photos and videos, pick a photo stick. For other types of data, a flash drive will fit your needs better.
Photo Stick vs Flash Drive FAQ
Are photo sticks worth buying?
The answer to this question boils down to your needs. If you need a portable and easy-to-use storage device for your photos and videos, a photo stick is worth it. It's versatile, safe, and has a larger storage capacity to hold thousands of photos. So if you don't want to use a flash drive as a backup device anymore for you media files, get a photo stick.
Can I store photos on a flash drive?
Yes! A flash drive stores data of any kind, including photos. The only downside is that this USB disk often comes with limited storage space and offers no security for your data. So, once you have misplaced it, and it was the only backup you had, you will lose your photos.
Is a memory stick the same as a flash drive?
Although a memory stick and flash drive are storage devices, they vary in some ways. A memory stick is a portable flash memory card often used with handheld devices. A flash drive is an ultra-portable external storage integrated with a USB interface.
Does Photostick delete photos from the computer?
Yes! A photo stick automatically deletes duplicated media files, especially photos. But using its program, the user can delete photos they do not wish to back up.