People love podcasts for many reasons. One of the main reasons is the variety of content available. There are podcasts on nearly every topic imaginable, from true crime to politics to self-help. This variety allows people to find podcasts relevant to their interests, making them feel more engaged and invested in the content. Additionally, podcasts offer a unique form of storytelling with a personal touch that is not always present in other forms of media. They allow listeners to feel like they are having a conversation with the host, which can foster a deeper connection and sense of community.
Unlike traditional media, podcasts are easily accessible through smartphones, laptops, and other devices and can be listened to or watched anytime. That allows people to consume content on the go, during their commutes, while exercising, or even doing household chores.
Additionally, many podcasts are free, making them affordable entertainment for people on a budget. Podcasts also offer a flexible format, with episodes ranging from short, bite-sized pieces to long, in-depth conversations, making it easy for people to fit them into their busy schedules. There is also a great potential for businesses to promote themselves by being a part of some podcasts, which is quite common these days, and you can check that out at Chartable Top 200 Podcasts. In this article, we will introduce you to some of the most popular channels at the moment.
The Joe Rogan Experience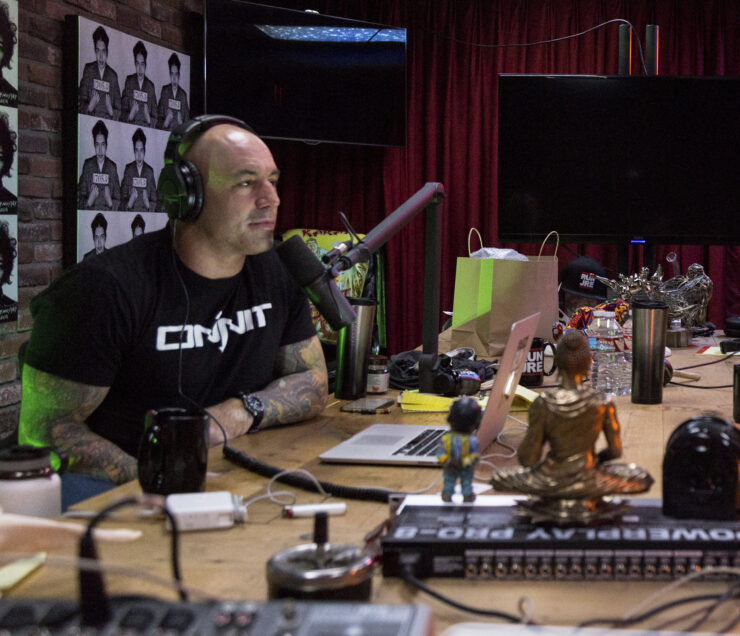 This is a popular podcast hosted by comedian, actor, and commentator Joe Rogan. Launched in 2009, it features long-form conversations between Rogan and various guests, including celebrities, politicians, athletes, and experts in various fields. The podcast is known for its informal and freewheeling style, with discussions covering various topics, including current events, science, philosophy, and personal experiences.
This channel represents one of the most popular podcasts in the world, with millions of downloads and subscribers. Its success has been attributed to Rogan's humorous and insightful commentary and his willingness to engage in controversial and thought-provoking discussions. The podcast has also gained a significant following on YouTube, where episodes are regularly posted for viewing. Overall, The Joe Rogan Experience is a leading example of the growing trend of podcasts as a major source of information and entertainment. The average number of listeners of every episode is over 11 million.
Call Her Daddy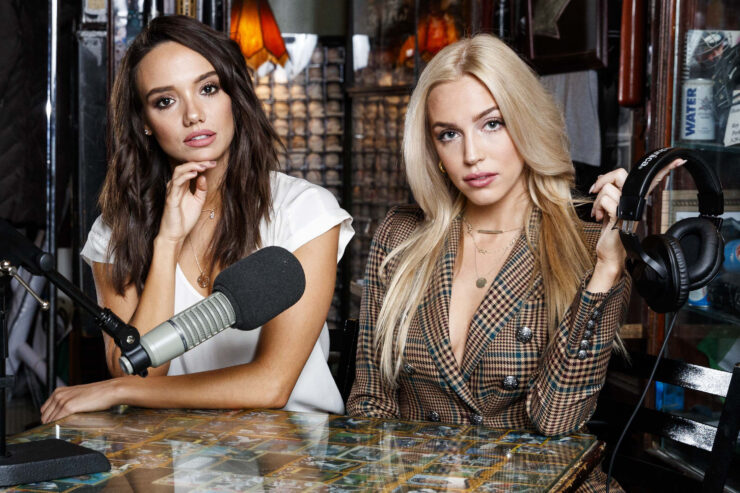 "Call Her Daddy" is a popular show hosted by Alexandra Cooper and Sofia Franklyn, both in their 20s. The podcast, launched in 2018, focuses on discussing various aspects of dating and sexual relationships, often with a humorous and explicit approach. In addition, the hosts share their personal experiences and opinions on topics such as hookups, relationships, sex, and sexuality.
The channel has gained a significant following, particularly among younger audiences, and is known for its controversial and unfiltered discussions. "Call Her Daddy" has become one of the most popular podcasts in its genre, with millions of downloads and subscribers. The hosts have also developed a cult following, with many listeners looking up to them as relatable and authentic voices in dating and relationships. In addition, it is often seen as a representation of the growing trend for discussing taboo and sensitive topics.
Crime Junkie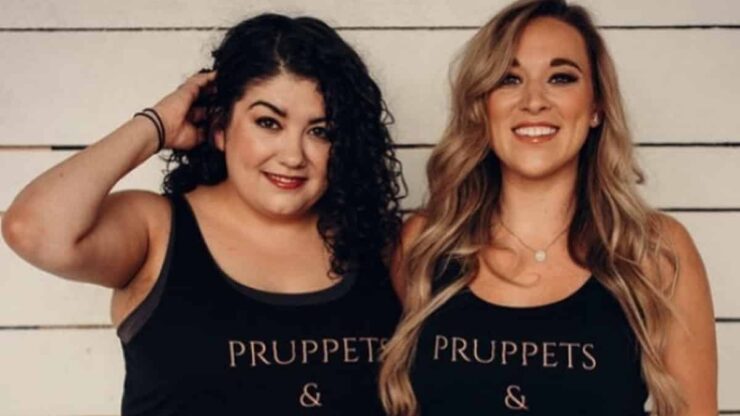 Crime Junkie is a popular true crime show hosted by Ashley Flowers and Brit Prawat. The show, launched in 2018, covers a wide range of criminal cases, from well-known cases to lesser-known and more obscure ones. The hosts provide in-depth analysis and discussion of the facts and evidence surrounding each case, as well as their thoughts and opinions on the investigation and outcome.
The show has become a favorite among true crime fans, with its captivating storytelling and attention to detail. Flowers and Prawat's passion for true crime are evident in each episode, and they have a talent for making complex cases accessible and understandable to listeners. As a result, there are over 5 million listeners in every episode.
Revisionist History
Revisionist History is a series that re-examine events, ideas, and people from the past and presents a new perspective. Malcolm Gladwell, a well-known author and speaker, hosted it. Each episode focuses on a specific topic and offers a unique viewpoint that challenges conventional wisdom. The series is well-researched and thought-provoking, providing listeners with a fresh and insightful take on various subjects.
The fact is that internet is replacing TV channels in many areas. When it comes to this channel, it is perfect for all those people who loved watching History channel and other interesting options related to this area. The best part is that you will hear some amazing stories and theories about our past.
The Daily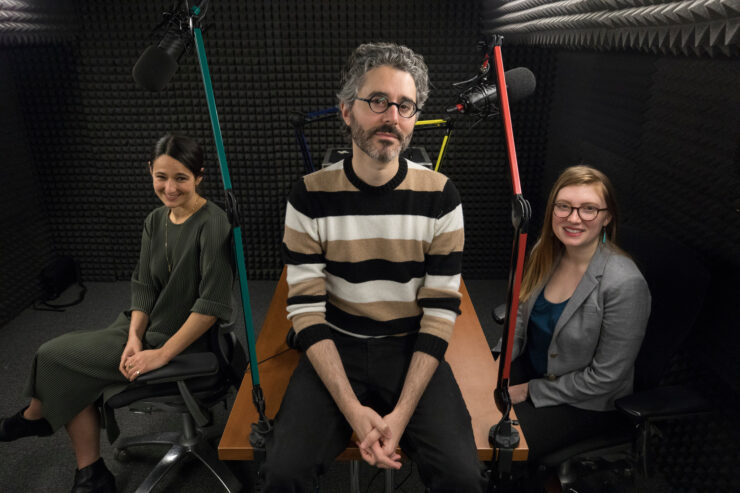 The Daily is a 20-30 minute long audio series that provides a comprehensive look at the most critical events of the day. The series is hosted by Michael Barbaro and features reporters from The New York Times who share their latest findings and offer insightful perspectives on current events.
This audio series aims to give listeners an in-depth understanding of current events by deep diving into each episode's single story. The series is known for its top-notch journalism and captivating storytelling, providing an engaging and informative listening experience for staying up-to-date with current events. Therefore, it represents a perfect alternative to the typical news you can find on TV.
The Clearing
This is another true crime podcast that delves into the world of disappearance and murder cases. Each season focuses on a single case and follows the investigation as it unfolds, offering listeners a unique and immersive experience. The host, Josh Levin, interviews family members, friends, and law enforcement officials to share the story and comprehensively understand what happened.
This podcast is known for its well-researched storytelling and ability to highlight lesser-known cases that may have gone unnoticed. By exploring these cases in detail, The Clearing offers listeners an opportunity to learn about the complexities of criminal investigations and the impact of disappearance and murder on families and communities.
The Bottom Line
We have mentioned only some of the most popular channels at the moment. If you are interested in listening to podcasts, you can start by searching by your preferences and favorite topics. There are great options related to almost every area starting from news, science, sport, comedy, and much more.