Are you looking for a smartphone that takes mobile gaming to the next level? Look no further than the ASUS ROG Phone 7 Ultimate. With its cutting-edge features and impressive technology, this phone is a game-changer in the world of mobile gaming. In this article, we will explore the unique features of the ASUS ROG Phone 7 Ultimate and what sets it apart from other gaming phones in the market today.
Design
The ASUS ROG Phone 7 Ultimate is designed for gamers, with a sleek and modern design that stands out from the crowd. It boasts an eye-catching two-tone color scheme available in Phantom Black and Storm White, with a combination of glossy and matte textures that are sure to turn heads.
The design also features bold splash graphics that add a futuristic touch, making the Rog Phone 7 stand out from other phones in the market. Moreover, the phone comes with an innovative feature called ROG Vision that displays lively animations that can be triggered by system events like incoming calls, charging status, and X-Mode activation. Plus, you can customize it with creative designs to make your phone stand out from the crowd. It's also IP54 splash resistant.
Performance & User Experience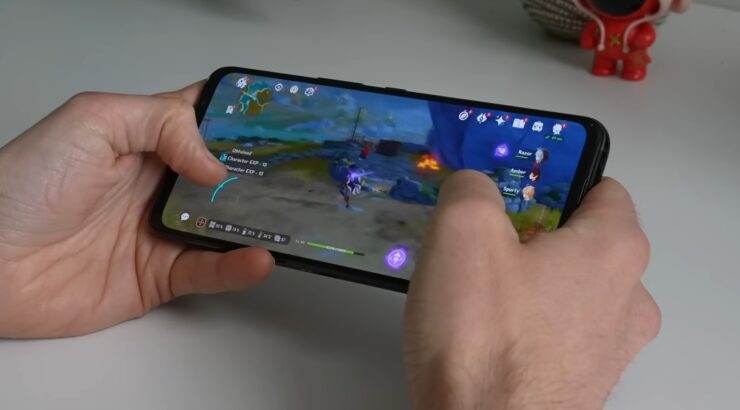 The Asus Rog Phone 7 boasts impressive performance and UI experience that's unparalleled in the gaming phone market. With its flagship Snapdragon® 8 Gen 2 Mobile Platform, it's 15% faster and more power-efficient than the previous model. Paired with 16 GB of 8533 Mbps LPDDR5X RAM and 512 GB UFS 4.0 ROM, the phone's power is further made accessible through the Armoury Crate performance manager, allowing users to get precise control over performance and tuning settings. To top it off, the phone runs on Android™ 13 with a unique Game Genie + ROG UI + Classic UI that provides seamless graphics and an engaging user interface.
It also comes with a massive 6000mAh battery and a powerful 30-watt HyperCharge with USB PD charging which can give you up to 100% battery in just 42 minutes! But it's not just about speed. This phone also features advanced charging features like Steady Charging to help control the charging speed and Bypass Charging that pauses charging while you're gaming.
Display and Audio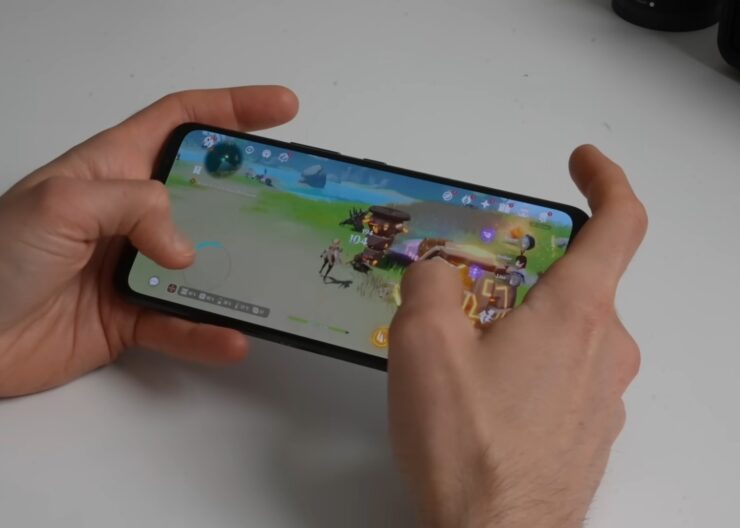 The Asus Rog Phone 7 Ultimate boasts an unparalleled 6.78-inch Samsung AMOLED display with a 165 Hz refresh rate and a 720 Hz touch-sampling rate that ensures sensitive and precise touch control.
Additionally, the display is HDR10+ certified and has a Delta-E color accuracy of less than 1, making it ideal for gaming, streaming, or even outdoor use, thanks to its 1,500 nits brightness. What's more, gaming is further enhanced with hardware-accelerated ray tracing, adding a new level of realism to games.
The phone's audio capabilities are equally mighty, thanks to the twin front-firing speakers that deliver 50% more effective volume and 20% stronger bass performance than previous models. The AeroActive 7 cooler has a subwoofer that is five-magnet and super-linear, creating an unbeatable 2.1 sound for games or entertainment.
With various options available for analog, USB-C®, or wireless headphones, the phone also supports Qualcomm® aptX™ and aptX Lossless, guaranteeing low-latency, high-fidelity Bluetooth audio. The Asus Rog Phone 7 Ultimate promises an immersive gaming and entertainment experience that is augmented by its unmatched display and sound quality.
Gaming Features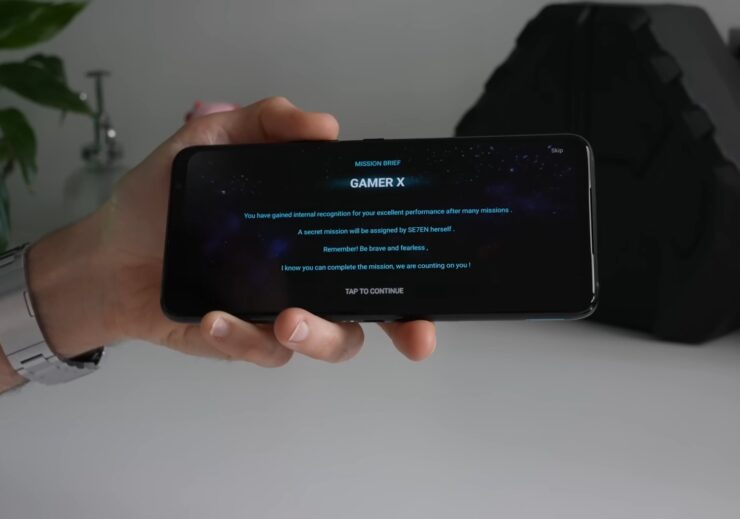 The Asus ROG Phone 7 is a gaming beast that gives you unmatched fingertip control over your games. With AirTrigger ultrasonic controls, you get a console-like experience with support for a wide range of gestures, including Dual Action, Press and Lift, and Gyroscope Aiming. The X-axis linear motor provides powerful haptic feedback, taking you into the heart of the action.
The ROG Phone 7 also includes powerful software features that give you a gaming experience like no other. Vibration Mapping lets you set different levels of haptic feedback for each of the virtual on-screen buttons, making them easier to locate and use. With X Sense, the phone detects key events in a game and pops up a notification for you. X Capture automatically records notable achievements in a game, while the Background mode allows you to continue your quest unattended. The new theme-pack customization feature also lets you mix and match elements from different themes to get the perfect look.
This phone is WiFi 7 ready, with up to 320 MHz channels and Multi-Link Operation to connect to different frequency bands.
In the department of thermals, to offer users a seamless gaming experience. It comes with the GameCool 7 thermal system, which has a three-pronged approach to cooling the CPU. For short sessions, the Boron Nitride thermal compound reduces throttling. Mid-length sessions are taken care of with the bigger Vapour chamber and graphite sheets, while marathon sessions benefit from the AI-powered active cooling of the AeroActive Cooler 7.
The AeroActive Cooler 7 is an improved cooler with a built-in thermoelectric Peltier cooler that provides maximum cooling power. Not only that, but the revolutionary DualCool design ensures that the front of the cooler is also kept at a comfortable temperature for your hands.
Camera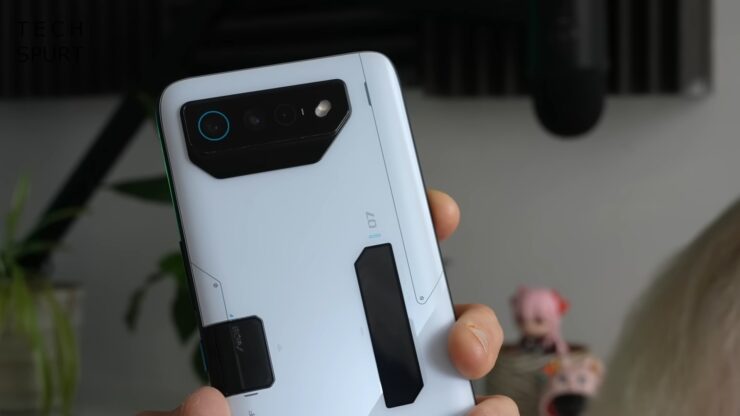 If you love mobile gaming, you might want to consider the Asus ROG Phone 7. One standout feature of this phone is its camera, boasting a Sony IMX766 50-megapixel main camera, a 13-megapixel ultrawide camera, and an 8-megapixel macro camera. With these impressive specs, you can capture stunning photos and videos in high resolution, with 8K video recording capability. The phone also comes with a 32-megapixel front-facing camera for selfies and video calls.
Price and Potential Competitors
The Asus ROG Phone 7 has a price tag of approximately $1,400 in the US market, putting it up against flagship phones like the iPhone 14 Pro Max and Samsung S23 Ultra. Despite the slightly higher price tag, the ROG Phone 7 justifies its cost with powerful hardware capabilities and a wide range of features that makes it a worthy competitor to these other leading mobile devices.
Whether you're a multimedia aficionado, a hardcore gamer, or someone who likes to gamble at casino online in USA, the ASUS ROG Phone 7 can handle it all. With top-notch specs that meet or exceed its main competitors – the iPhone 14 Pro Max and Samsung S23 Ultra – this phone is a great alternative for anyone looking for something different.
Who is This Phone Designed For?
In summary, The ASUS ROG Phone 7 Ultimate is designed for mobile gamers craving an immersive and realistic gaming experience that's unparalleled on other mobile devices. It delivers powerful performance, amazing visuals, immersive sound, and features that resonate with the gaming community.
In conclusion, the ASUS ROG Phone 7 Ultimate is one of the best gaming phones on the market today, and its impressive features and technology make it stand out above the rest. Whether you're a hardcore gamer or someone who enjoys playing games on their phone occasionally, the ASUS ROG Phone 7 Ultimate is a device that will cater to your needs. So, if you're looking for a phone that can truly enhance your gaming experience, the ASUS ROG Phone 7 Ultimate is the way to go.