When sports shoes are worn by soccer players, they want to feel like the best in the world. As such, they do all that needs to be done to ensure they are putting on the best soccer shoe available from the best soccer cleats brands.
To ensure they achieve this, many soccer players prefer soccer brands that are popular and have a good track record. They do this to navigate the experimental stage of trying a new shoe and discovering that it doesn't match what it's meant to do.
So, top brands like Adidas, Nike, Puma, etc. Ensure they produce high-quality shoes for the market. The only problem is their cleats are slightly expensive. There is however an upside to this, they can last years if well maintained. Check here for some on our list.
A quality soccer cleat can last as long as three years or even more. There are ten best soccer cleats brands that one can trust to make a great cleat at a good price.
Adidas  
The name Adidas has become a household name in anything sports gear. They are top therein every sports equipment they make. Their list of best indoor soccer shoes is absolutely minded blowing. Adidas started in Germany in 1924 and has spread across every country in the world.
There is no area in the world that an Adidas shoe hasn't gotten to. They are top because they invest a very great deal in making sure their products meet all professional standards. They have been able to capture a large part of the market and they have several superstars on their ambassador list.
They have a slogan "Impossible is Nothing" that has propelled them to keep achieving greatness and they don't seem ready to stop making the impossible nothing.
Nike
Phil Knight is an outstanding businessman who has built a company from nothing to the top that he rivals a company like Adidas. Nike, a company that was founded in 1964 as Blue Ribbon Sports has worked its way up to be a company that is at the top of the game when it comes to the best Soccer Cleats Brands.
They were able to do this by making great and quality shoes. Their indoor soccer shoes is another that makes them notch ahead of others. Nike is popular for its innovative design and high-performance products.
The level of technological advancement in their sports gears makes sportsmen and women prefer them to many others. They were also able to get superstars on their list as their ambassador. The likes of legendary Michael Jordan and Cristiano Ronaldo are amongst the people that wear the brand apparel. Their slogan "Just do it" was a genius phrase that has also help push the brand's name.
Puma
Puma also leas amongst the top brands that athletes wear their apparel. They have also been in the game for so long that they have consistently produced what the market is satisfied with and many sportsmen and women enjoy using their equipment.
Their sports shoes for indoor sport have also helped keep their brand name present in all sectors of the game. They, however, have expensive shoes just like Nike and Adidas but they never compromise their quality for this.
Under Armour
Under Armour is another US leading manufacturer of sportswear across the world. The company is a new company that was found some 23 years in 1996. They have however covered up for that by ensuring they produce the best of apparel in the industry.
They also produce indoor sports shoe that gives flexibility for players while playing indoor and are a little cheaper than those of the earlier mentioned brands. No wonder their slogan is 'I will'.
Vizari
Visari might not be as common sports brands like the earlier mentioned ones but they are the best in soccer equipment as they only produce for a sport that way their focus is on the sports industry alone. It was founded in 1988 in California. They produce from soccer shoes, both indoor and outdoor, to soccer balls, shinguards and every other sports equipment needed in the game. They also ensure they use the latest technology available for all their equipment.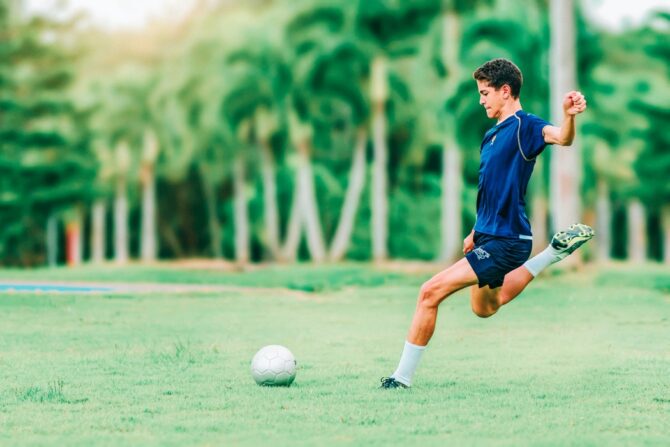 Diadora
Diadora is an Italian sports brand that was founded in 1948. They have since grown to become an international brand from just producing climbing boots to now producing soccer, rugby, tennis, cycling, running and other athletic items. One good thing about Diadora is that they have a different range of sports shoes they produce. From the expensive ones to the inexpensive ones that can be afforded by everyone.
Dream Pairs
There are companies making great sports equipment but not as popular as others. This is the class Dream Pairs belong. The fact that they are also new makes them not well known yet. Founded in 2013 by Top Glory Trading Group, they have been able to develop 3 sub-brands. They are TOETOS, BRUNO MARC, and arctiv8. One of their secrets is that they produce high-quality footwear for a very low price to take a fair share of the market size. they have so far done well and are expected to move up the ladder if they continue like this.
Wilson
Wilson Sporting Goods Company is not so popular but a familiar one for many in the sports industry. They are an American based company established in 1913 by Ashland Manufacturing Company. Their area of specialty is producing highly advanced shoes to match the likes of Adidas and Nike. They are doing this by using the best innovative designs around and by this capture the audience to look in their direction.
Mitre
Mitre has a space in the history of sport equipment manufacturers in the world as it's the oldest of them all. Founded in 1817 in Huddersfield, England by Benjamin Crook in Huddersfield, England.  They currently produce soccer and rugby sports products. They are credited for many of the technologies in the sport today.
Lotto
The only Italian sports company that made it into the top ten is Lotto. Founded in 1973, the company has been able to ensure they get their products to 110 countries. Their products must be of a high standard to make it that far.