Gerard Pique might not be rated as the greatest defender of all time, but will be regarded as the richest defender in Spanish football in this century.
His natural leadership ability and business mindset have successfully transformed his Net worth for good, rating him, according to Forbes among the top forty richest footballers in the world currently.
Having played over 400 games for Barcelona since he made his debut in 2008, he is generally regarded as one of the best defenders of his generation if not the best. With all he had achieved on the field of play, this has made us look into how huge Gerard Pique's Net worth is.
If you are really looking for the Catalan symbol, trust me, you don't have to go far, just look up to the name of Pique, because of his political affiliation to the Catalan region.
He has been booed by the Spanish football fans while playing for the Spanish Nation team due to his open-minded support, politically for the Catalan region. This made Pique announced his retirement from the Spanish national team after the 2018 FIFA World Cup.
He was born to Catalan parent and came up through the world-famous footballing academy, named LA Masia during his Grandfather reign as Vice president of Football Club Barcelona.
https://www.youtube.com/watch?v=m1YCLhRevos&ab_channel=FootballKings
Pique has defended for Barcelona for over a decade, to see the most successful period in BARCELONA'S history. Having won numerous titles with his boyhood club, that has successfully transformed into his off-field success in his Net worth.
According to Forbes, Pique's net worth is approximately 75 million Euros.
After returning to back to his boyhood club, FC Barcelona, Pique rose almost immediately, despite having a low appearance as a professional footballer during his time at Manchester United.
After being well protected by Spanish legend Carles Puyol and also formed a rock-solid partnership. The return of Pique back to Barcelona was an instant success that brought treble to Camp Nou for the very first time in the club history.
Winning the Uefa Champions League in 2009 automatically made Pique the fourth player to have won the Uefa Champions League back to back with two different teams. Paulo Sousa, Marcel Desaily and Cameroonian legend, Samuel Eto are the other three players on the list.
HIS CURRENT SALARY AT BARCELONA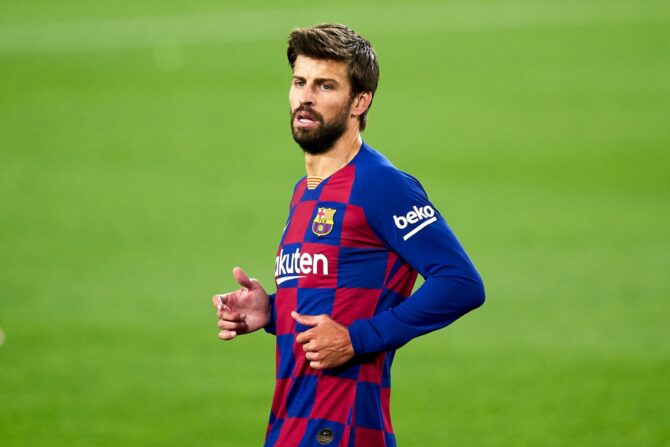 In January 2018, Pique signed a contract extension that will make him play for the Blaugrana till June 2023, with a salary of $15.7 million. Despite his fat paycheck, Barcelona inserted €600 million as his release clause to show how valuable asset Pique remains.
His $3 million endorsements also improved to $5 million. With this improved salary no doubt that it has successfully contributed to the growth of Pique's Net worth.
ENDORSEMENT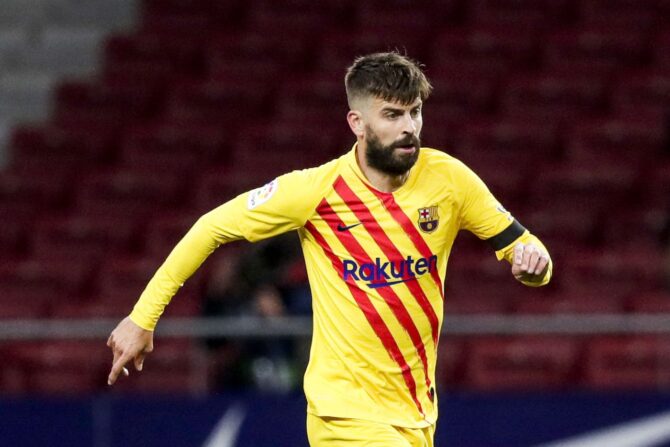 According to Forbes and other reliable sources, it confirmed his improved $5 million by endorsing popular brands like Laureus Foundation and Nike in 2018.
Also, in 2018 a global brand, Beko also selected Pique as global ambassador for awareness for the campaign to prevent childhood obesity which donates $2 to Unicef for every post on #EatLikeAPro
He is very active off the field and he's widely known for various special causes. For instance, after the birth of his second child in 2015, he dedicates the baby shower to UNICEF and also encourages his followers to buy thank you in raising funds for the vaccine for children around the world.
Gerard Pique's net worth has grown to such a level that he can afford to wave or delay his salary for his team success. During the transfer saga of the Brazilian superstar, Neymar Jnr back to Barcelona. Pique already came to an agreement with his teammates for their salary to be delayed in helping his boyhood club Barcelona to bring back their former player.
INVESTMENT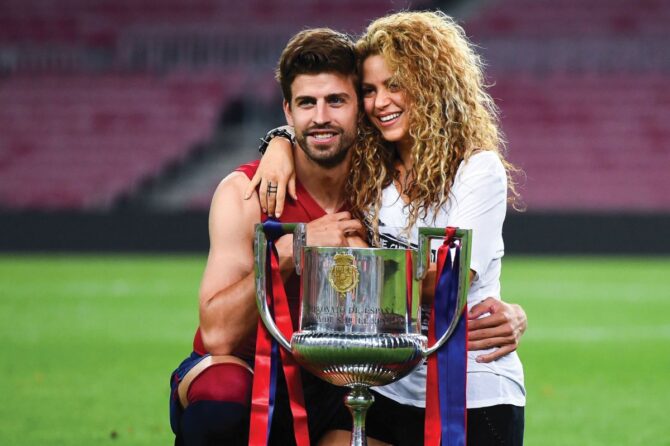 One of the reasons why Pique is excelling on his business side of life is, he's an MBA degree holder Business and Entertainment, Media and Sport from Harvard University. During an interview with Spanish TV in 2018, Pique revealed his Current net worth without any iota of rumor and the amount was jaw-dropping.
When asked about his fortune, the handsome Shakira Husband replied  "My estate is worth more than the budget of Espanyol this year. But his ability to turn water to wine has made Pique's net worth to be ranked among the top athletes around the world.
Pique launched a social networking video game back in 2012, also partnered with Pro Evolution Soccer in launching International League after co-founded an Esport company in 2016. The Catalan born defender also iMessage App with a Chicago based business tycoon.
Among Pique investments were in February 2018, his company, Kosmos signed a 25 years contract, reportedly worth $3 billion with International Tennis Federation (ITF) to develop tennis worldwide with revolutionizing the Davis Cup.
While his Club was struggling to bring in a shirt sponsorship deal, Pique played a pivotal role in bringing Japanese company, Rakuten as the main sponsor for Barcelona.
The Barcelona defender uses this period to launch a business that manages his investments in many areas
The company has already invested in so many sectors like fashion, agriculture and has already moved to sports events by the acquisition of Andorra, which has already succeeded in the promotion to Spanish third tier.
According to various sources like Forbes, Pique net worth is reportedly around €75 million, which is expected to hugely developed, significantly in the coming years as the Catalan born defender business rises.
All this evidence has shown that Pique's Net Worth is going to skyrocket in just nearest future.