A Phone with a Built-In Stylus to Keep You Organized
When it comes to mobile phones, there are plenty of choices on the market, which can be daunting. That's where we come in. We want to make your options a little bit easier.
Maybe you don't want to pay thousands of dollars for a phone when it's going to be replaced in two years anyway. Technology works so fast. It can't even keep up with itself. Maybe getting a phone that costs a little less and still works well is the answer.
Entering the market in 2019, the LG Stylo 5 is a newer version of its predecessor, the LG Stylo 4. Let's take a look at what it is and compare it to some more well-known options.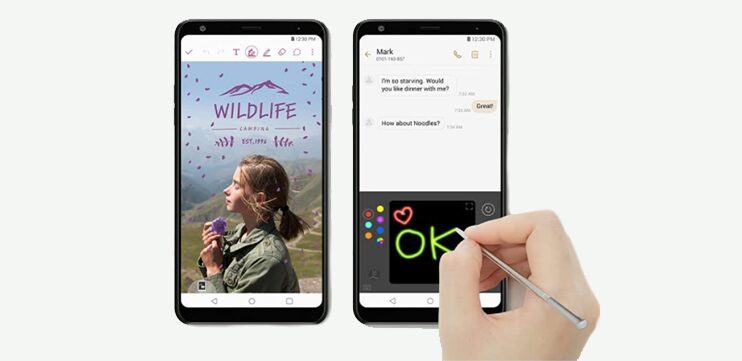 Think of it like your notepad on the go. Put your thumbs away, and let's get back to how it all started–writing. The built-in stylus allows you to jot down notes, draw or doodle to your heart's content.
With a screen size of 6.2" and a screen resolution of 2160 x 1080 pixels, stream your favorite shows wherever you go. It has 32 GB of storage and is compatible with all of the major carriers such as Verizon, AT&T, Sprint, and more.
Battery life is up to 16 hours depending on your signal and amount of screen usage. While it doesn't have a built-in wireless charger, you can purchase wireless adaptors for that.
More Features
Speaking of writing or doodling, you can do all of that without the display screen being on. This saves your battery life which is a nice feature but still allows you to get your grocery list done.
The PDAF (Phase Detection Auto Focus) in the phone's camera allows the phone to focus better and eliminates blurry photos during an action shot. If you have children, you know that every picture is an action shot.

The front camera is 8 MPs (megapixels) which means your selfies will look eight million times crisper. Get a great image that you can make your profile picture in all of the apps.
The LG Stylo 5 also offers audio via DTS:X, so you now have surround sound with your phone. It features an edge-to-edge display which is always a crowd favorite. For $299.99, this phone is giving you what you need without the hefty price tag.
LG Stylo 5 vs. LG Stylo 4
The LG Stylo 5 is an upgrade to the Stylo 4. The Stylo 5 runs on Android 9.0 Pie, the latest version of the Android operating system. The Stylo 4 utilizes an older version called Android 8.0 Oreo. Anyone else getting interested in dessert right now?
Anyway, while we snack on some pies and Oreos, the LG Stylo 5 comes with a larger battery for extra battery life. One review of the Stylo 4 was that the stylus was hard to remove and that also seems to be better with the Stylo 5.
Finally, the LG Stylo 5 has 3 GB of memory while the Stylo 4 only has 2 GB. They took the Stylo 4 and made it fancier.
Pros
Large, edge-to-edge full HD screen
Stylus included
Affordable phone compared to other options
Cons
Camera is lacking
The phone tends to have slow speeds
Speakers aren't great
Not waterproof or water-resistant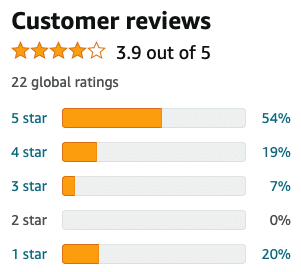 [lasso ref="lg-stylo-5-32gb-3gb-ram" id="861″ link_id="56114″]
Time to See Some Comparisons
Whenever you decide on a new cell phone, it's always good to compare the phone you are interested in and its major competitors. We looked at a few different phones that the LG Stylo 5 is up against and looked at the similarities and differences.
We'll go through the main ones below, so keep reading.
LG Stylo 5 vs. iPhone XR

Yes, we know that iPhones are kind of the mack daddy for smartphones, but the types of technology that Apple provides come with a hefty price tag. Of course, that is the first thing that we will note.
The iPhone XR is $499 for the least expensive option. That is double the cost of the LG Stylo. Both offer screens that are edge-to-edge, and the screen sizes are similar.
The LG has a better screen resolution at 2180 x 1080 pixels than the iPhone's 1792 x 828 pixels. They also have identical megapixels for both the front camera and rear camera.
However, the iPhone XR is known for having a better camera. Some reasons might be related to the 1.8 aperture on the front camera and the 2.2 aperture on the rear camera. A low aperture allows more light to in, so you get a better image even in low light situations.
Another difference is the speed of the computer processing system behind the phone. iPhones are known for their speed, and this one doesn't disappoint. The LG Stylo 5 has some complaints about its speed.
Also, the iPhone battery holds a longer charge with a 25 hour talk time than the LG's 16 hours. Both of the phones can be charged wirelessly, although the LG Stylo 5 requires a separate adaptor before you can utilize the wireless charging option.
The iPhone is also water-resistant, with an IP67 rating. We might have to give the win to the iPhone here.
LG Stylo 5 vs. Samsung A20

The Samsung A20 is more comparable to the LG Stylo 5 than the iPhone in many ways.
To start, the Samsung A20 is similar in price at $249.99 to the LG's $299.99. Both have a memory of 3 GB and run on the Android 9.0 Pie operating system.
The resolution on the LG is a bit better than the Samsung, but the Samsung comes with a better camera. Samsung also comes with a fingerprint sensor to unlock the phone.
Both phones have issues with speed performance in some reviews. We are going to have to call this one a draw.
LG Stylo 5 vs. Moto G7

The Moto G7 has the same screen size, 6.2" and utilizes the same operating system as the Stylo 5. The G7 has a bit more memory RAM at 4 GB and the camera's reviews state it is excellent.
It only has 9 hours of usage with a full charge which is a lot less than the LG Stylo 5. However, the Moto G7 comes with a TurboPower charge so after only 15 minutes, you are back to a full charge.
A fingerprint sensor allows you to unlock the Moto G7 with your finger for extra security. The stylus features that comes with the Stylo 5 surpass the Moto G7.
Many user reviews of the Moto G7 accentuate it's excellent quality and speed. This device might have the Stylo 5 beat because with all of that, the price comes in a bit lower than the Stylo 5 at only $179.99.
What's the Verdict?
Is the LG Stylo 5 a good option as your new smartphone? We think it's a solid basic model phone that is affordable with descent quality and service.
While some of the software performance is lacking, the phone's stylus feature makes up for that a bit. Plus, it has a pretty good battery life compared to some of the other smartphones we discussed.
Available on all of the major networks, this phone is a good choice for someone who needs to take down some notes and doesn't want to break the bank. Stylus up!