If you're a video content creator, you know how important it is to have a reliable closed captioning software.
Creating good video content starts with making sure that you are understood by viewers and listeners from various countries, languages, and impairments. That's not going to happen if your videos don't have proper captions.
But, perhaps, more importantly, proper captions means better indexing for SEO purposes.
The better indexed your videos are, the higher your website and videos will rank on Google. This, then, makes it so that your content is more easily seen by interested viewers.
If you're new to closed captioning software though, finding the best one won't be easy.
It also doesn't help that there's really not much room for making mistakes with content creation, so you don't want to be experimenting with various software until you find the right one.
Luckily, we're here to help you.
Below, we've rounded up 6 of the best closed captioning software available on the market today.
Yes. You read that right. Good ol' YouTube.
You see, YouTube isn't just where you upload your video content. It's always you can put captions on it.
The website actually has an in-house closed captioning software for those who post, as well as watch, videos on their platform.
The best part? The software is easy to use.
All you need to is to upload your video and you'll see the various captioning options available to you via the Creator Studio.
After this, you'll have access to all sorts of sounds and languages.
The software also features auto-generating captions and even auto-sync. However, accuracy is an issue, and it isn't really that robust. But, it's free and it's easy to use, which is great if you don't have the means to invest in better and more feature-filled closed captioning software just yet.
Pros
Available free of charge
Easy to use
Auto-generated captions and auto-sync
Technically, Rev isn't a program or software. Or, rather, it isn't just that. Instead, it's a service that charges you by the minute. In exchange, you get 99 percent accurate captions within hours of sending. The company then backs this service with a 100 percent guarantee.
Once subscribed, you also get access to a captioning software with a video editor that lets you make even more changes to your video according to your liking.
The videos are compatible with widely used formats so collaborating within teams and sharing it with others is easy. The company even offers burned-in or open caption services for videos.
Pros
Fast turnaround time
Expert-made captions
Access to simple-to-use and feature-filled video editing tools
No downloads required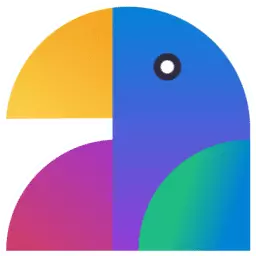 As far as basic and free closed captioning software goes, Jubler is as good as it gets.
Easy to use, even for complete beginners, Jubler is a software lets you create your own captions and subtitles. Alternatively, you can also use the software to correct, refine, as well as convert subtitles and captions contained already within your video.
Using Jubler, you'll be able to edit different parts of any audio file. At the same time, you'll also have access to translations.
Of course, being free software, there are a couple of drawbacks to Jubler.
For example, you'll need to download it and enter captions manually. Not to mention, you'll have limited options as far as collaboration, conversions, and file formats go.
Pros
Available for both Mac and Windows users
Free
Accurate audio targeting with visualized audio waves
For smaller and low-budget video captioning tasks, Amara is another excellent alternative.
A non-profit project, Amara is very simple to use.
All you need to do is to enter the text captions into the text editor from Amara and sync the captions manually to the audio of the clip using the arrow keys. The software is programmed to let you use the keyboard to move captions back and forth to help make sure that the captions match the clip perfectly.
What's great about Amara is how simple it is to use, especially once you get used to the keyboard controls.
As an added bonus, once you're done, you can translate the videos to supported languages.
Pros
Cloud-based
Free
Perfect for beginners
Clever keyboard shortcuts
Cons
Direct video uploads not allowed
3Play Media is consistently ranked as one of the best closed captioning software and services available today, and for a good reason — it works.
The system is designed to help streamline the captioning process, with adaptable API's and multiple video players integrated into its system to make it easier to put subtitles, transcribe, and put audio descriptions. Also, because everything is online, downloading software nor installing programs is no longer necessary.
To use, all you need to do is to create an account, upload your video or send a link and choose a turnaround time.
It usually takes the service 4 days to get through your video, which includes 2 rounds of quality assurance. However, there are options to expedite the process and cut it down by half to 1 to 2 business days at most.
Once done, you can choose from the 50 formats available and download your video.
Pros
2 quality rounds of quality assurance
Captions are nearly 100% accurate
Streamlined process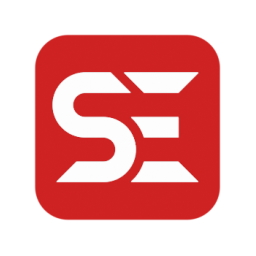 Subtitle Edit is either one of the most intimidating closed captioning software out there or one of the most unassuming.
At first glance, the software might look like any other free-to-use captioning software. It even comes with a "beginner mode" that helps reinforce this belief.
But, once you get into the meat of things and tinker around with the more advanced features, you'll find that this free-to-play software is actually quite robust if complicated.
The software can be quite overwhelming for first-time users. This is due to the sheer number of options made available to you after installing the program. However, if you keep at it, you'll enjoy just how much creative control you'll have with this software.
This closed captioning software comes with everything from features to help you correct grammar and spelling, as well as burn open captions. You can even import subtitle file types if you want.
If you're serious about captioning but prefer to do things manually (and for free), Subtitle Edit is for you.
Pros
Tons of options and features available
Free
Offline access
Also Read : Best Security Extensions for Chrome
Start Captioning Today
Whether it's for fun or for work, these are the best closed captioning software there is.
As you can see, there are a plethora of options available for different needs, tastes, and budgets. Case in point, there are professional paid services available. At the same time, those who prefer to do the captioning themselves have just as many options as well.
With that said, we do recommend that you weigh out the pros and cons properly.
This way, you'll be able to choose the best closed captioning software that fits your needs best.