The new normal means that we're going to have to spend a lot more time in front of our computers than we'd like to.
With that said, a new mechanical keyboard might be necessary.
More tactile, durable, and faster than regular keyboards, mechanical keyboards are deemed superior by most people who spend a substantial amount of time on their computers. This includes, among others, those with desk jobs, typists, as well as gamers, among many others.
[lasso type="gallery" category="the-best-mechanical-keyboard-under-100″ link_id="56349″]
The good news is that, even though mechanical keyboards are perceived better, they're not as expensive as you might have been led to believe.
Below, we've singled out a couple of mechanical keyboards that we believe have a strong case to be considered as the best mechanical keyboard under 100.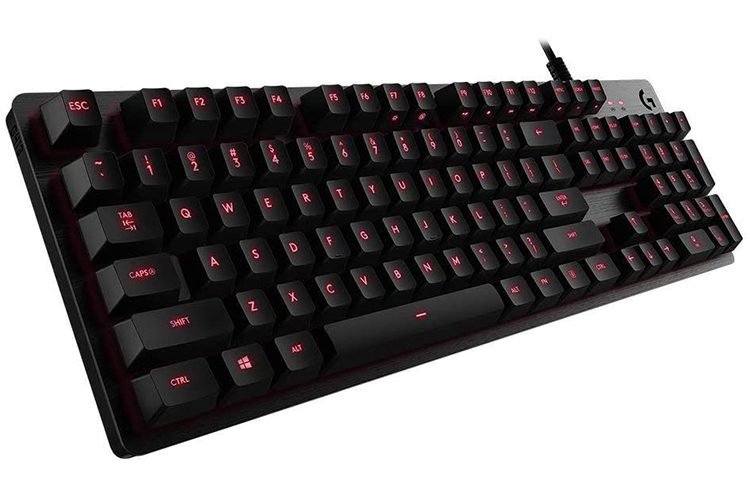 The Logitech G413 Carbon might be considered one of Logitech's lower-end models, but that doesn't mean that it's not worth your time nor money.
Known for manufacturing high-quality gaming gear, Logitech did not cheap out on the G413. In fact, it uses the very same professional-grade Romer-G Tactile switches used on its more expensive brothers.
It even features the same svelte and simple design, including a top case made out of brushed aluminium-magnesium alloy that gives it a premium and solid feel.
Another noteworthy feature of the G413 is the USB passthrough port. You can find it placed neatly on the back that allows users to better manage peripheral cables. In particular, that of their headset and mouse.
The Romer-G Tactile switches are designed to mirror the actuation points and feel of the Cherry MX Brown switches.
What this means is that the G413 is NOT the keyboard for you if you want to hear and feel every keypress. Instead, it's best for people who want a quieter typing experience, which can come in handy, especially if you're working at home and don't want to disturb your housemates so much with the sound of your keyboard.
You can also program the G413 to take full advantage of the G Hub software by Logitech.
Using the software, you can set up macros and other custom functions on your keyboard, to make it more personal and customized according to your needs.
If you're okay with having only a single backlight colour to choose from and can live with the quietness of the Romer-G tactile switches, then it's hard to find anything better than what the G413 has to offer, especially at the given price point.
Pros
One of the quietest and most subtle feels among mechanical keyboards, arguably even quieter than that of keyboards using Cherry MX Brown switches
Sophisticated and premium design
Solid build quality
Comes with a cleverly placed USB passthrough port
Cons
Doesn't come with additional media buttons
You only get one backlit color option (red)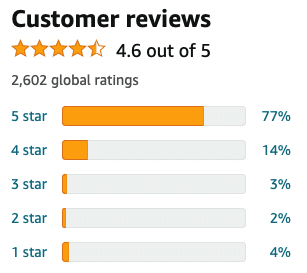 [lasso ref="logitech-g413-backlit-mechanical-gaming-keyboard-with-usb-passthrough-carbon" id="5102″ link_id="56350″]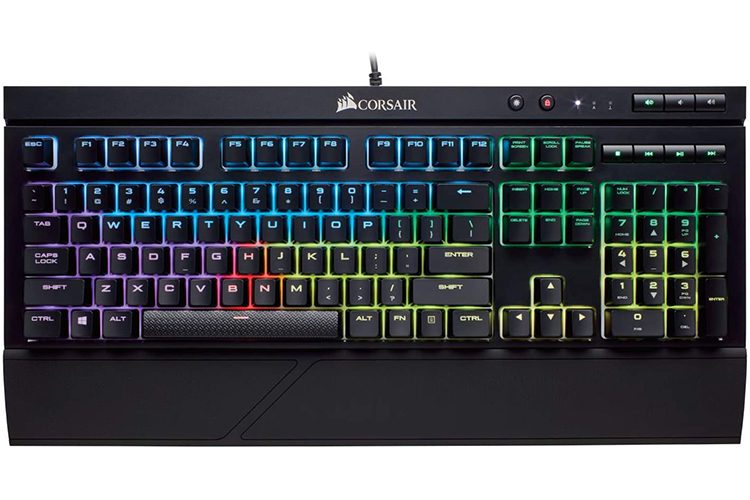 Clumsy gamers will definitely love what the Corsair K68 RGB has to offer.
Built to withstand all sorts of abuse, the K68 sports a dust- and a spill-resistant design that's been rated to provide the keyboard with up to IP32 levels of protection, which is the industry standard for dust resistance and water resistance.
But, being durable isn't the only thing that the K68 has going for itself.
In addition to its IP32 certification, the K68 is available in either Cherry MX Red switches or Cherry MX Blue switches. The latter is considered the more versatile switch. It's better if you have a tendency to type as much as you play games. But, if you're an FPS gamer and need to react to enemy movements as quickly as possible, then we'd recommend the former.
As the icing on top of the proverbial cake, the K68 comes with RGB lighting.
There's enough preset lighting settings for you to play with for days. However, if you're the type who wants to tailor your keyboard's lighting to your personality, you can also do that to the K68 via the Corsair Utility Engine (CUE) software.
Pros
Built like a tank with splendid dust- and water-resistance
Corsair Utility Engine is one of the best in the business
Authentic Cherry MX Red and/or Blue switches
Relatively quiet
Cons
You could argue that the keyboard would've been better if it didn't have the cheap-feeling plastic wrist wrest
Default keycaps are notorious for being grease magnets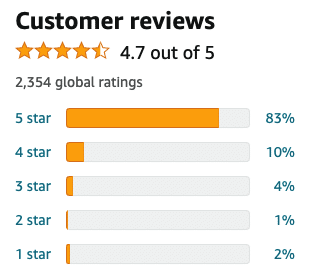 [lasso ref="corsair-k68-rgb-mechanical-gaming-keyboard-backlit-rgb-led-dust-and-spill-resistant-linear-quiet-cherry-mx-red" id="5105″ link_id="56351″]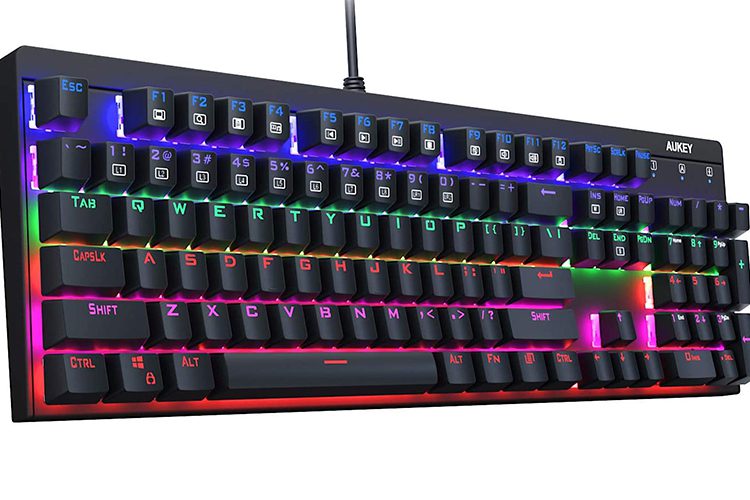 $100 isn't a lot for most people. In fact, you could argue that it's the bare minimum for a quality mechanical keyboard.
So, when we say that you can find the best mechanical keyboard under 100 for less than half the price, you might be inclined to call us out for lying to you. But, believe it or not, the Aukey KM-G6 makes for a strong case.
Available for right around the same price as a typical gaming keyboard, the KM-G6 is a budget-range mechanical keyboard that's available in Blue (Rainbow Backlighting) and Red (Red Backlighting) switches.
Although it uses Outemu switches instead of Cherry, the difference is negligible KM-G6 for all but the most finicky of users.
Of course, being as cheap as the KM-G6 is, there are a lot of compromises.
For example, you can't really customize the lighting effects much. You're limited to a single colour per row and the other preset game modes. You also have no access to software that lets you program macros, nor are there dedicated macro keys on the keyboard for that matter. But, still, it's got a number pad, media shortcut keys, lights, and performs fairly decent.
When you consider all of that and the fact that it doesn't ask for much, it's no wonder many consider it as arguably the best mechanical keyboard under 100.
Pros
Keys feel incredibly fantastic to touch and feel
Low, low, low price
A full-sized keyboard with media shortcut keys and a number pad
Feels surprisingly solid and stable
Cons
The smaller keycaps compared to other mechanical keyboards will require you to make certain adjustments during your first few uses
Terrible N-key rollover performance
Also Read : Best Redragon Keyboard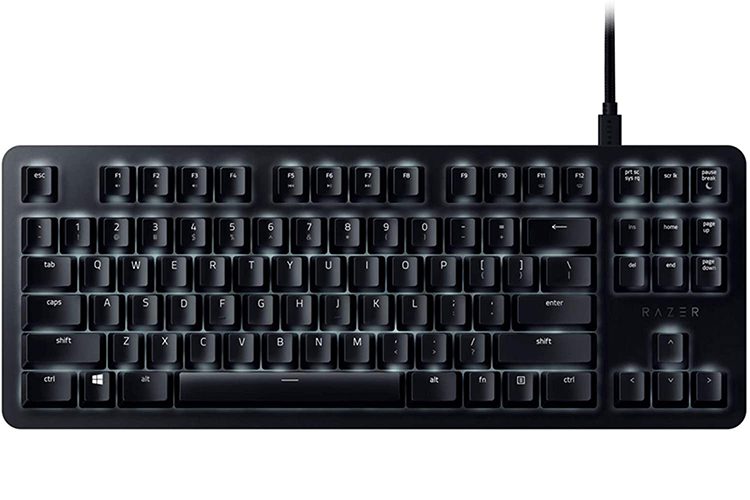 Razer peripherals usually don't come on the cheaper side, and rightfully so.
Along with the premium that Razer typically charges for their peripherals is the amount of time, money, and effort they put into their R&D department to come up with some of the best products on the market.
Lucky for us, the Razer Blackwidow Lite sells just a smidge below $100 to make the cut.
In what might just be the best mechanical keyboard under 100 for gamers who are always on the go, the Blackwidow Lite forgoes some of the features found on bigger and bulkier keyboards. The most noticeable are full RGB lighting, as well as media keys, among others. But, despite what it lacks, the Blackwidow Lite lives up to its namesake.
Case in point, it uses Razer's ever-solid orange switches, giving you all the feedback and feel that you need from a proper mechanical keyboard but without the noise.
The Blackwidow Lite also comes with a removable cable, and in case you want to make the keyboard even quieter, it comes with an extra bag of O rings to help you dampen the noise further.
Pros
Superb tactile feedback and feel, with the option to dampen noise using the additional O rings it comes packaged with
Compact design
Macro support
Removable cables
Feels solidly constructed despite being incredibly lightweight
Cons
White individual key lighting can feel boring
There's really no room for adding angles to your typing experience
No number pad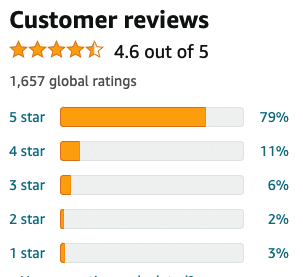 [lasso ref="blackwidow-lite-tkl-tenkeyless-mechanical-keyboard-orange-key-switches-tactile-silent-white-individual-key-lighting-compact-design-detachable-cable-classic-black" id="5111″ link_id="56352″]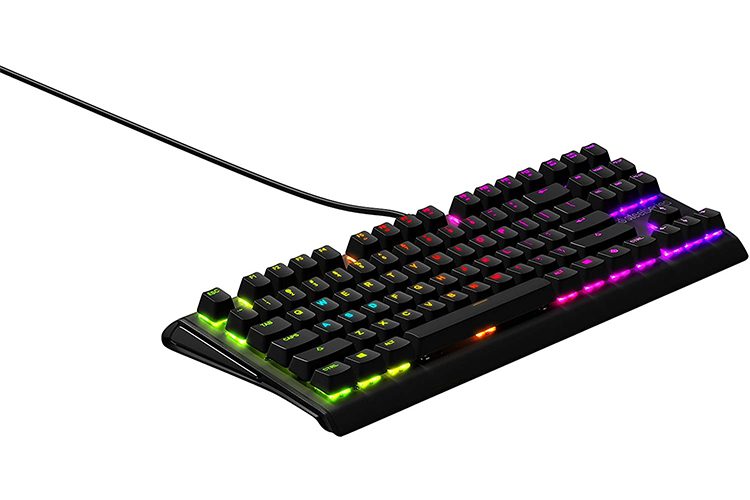 Longtime gamers have learned better not to doubt SteelSeries whenever they put something out on the market.
The SteelSeries Apex M750 is a good example of that.
Featuring one of the more unique keyboard designs available today, the M750 gives gamers a relatively affordable option as far as mechanical keyboards with RGB lighting goes without the added premium that RGB lighting usually comes with.
And, because it's made by SteelSeries, rest assured that you're getting a quality product that's supported by one of the best software in the business.
Its software is good, but its aesthetics might be even better. The aluminium finish makes the M750 look far more expensive than it actually is.
Software and looks aside, another selling point of the M750 is its proprietary QX2 switches.
Paired with the floating keycaps design choice, each key pressed on the M750 feels incredibly satisfying, if noisy.
The only downside here is that the M750 doesn't feel quite right when used outside of gaming.
Pros
Aluminum finish gives the M750 a premium look and feel
Distinct RGB lighting is amazing to look at
The proprietary QX2 switches, paired with the floating keycaps, give the M750 the kind of typing clatter that can usually only be felt in more expensive keyboards
Cons
Not exactly designed to be used for non-gaming purposes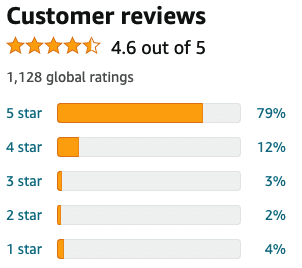 [lasso ref="steelseries-apex-m750-tkl-rgb-tenkeyless-mechanical-gaming-keyboard-aluminum-frame-rgb-led-backlit-linear-quiet-switch-discord-notifications" id="5112″ link_id="56353″]
Final Thoughts
If we were to choose just one keyboard to give the title of the best mechanical keyboard under 100, we'd have to give it to the Razer BlackWidow Lite.
Sure, you'll be giving up full keyboard functionality and RGB lighting to get it, and it's not exactly the cheapest. However, typing on the keyboard is such a delight that it's hard to pass it up.
This is thanks to the proprietary orange switches that Razer uses that give the keyboard excellent tactile feedback without the loud noise commonly associated with tactile keyboards.
Not to mention, the BlackWidow Lite is so compact that you won't have trouble fitting it in even the most cramped of desk spaces.
Lastly, the BlackWidow Lite supports custom functions and macros as well.
But, of course, even though we'd love to single out the BlackWidow Lite as the best mechanical keyboard under 100, the other keyboards on our list are worthy of that title as well.
With that said, we've made sure that our recommendations cater to all sorts of gamers.
This way, you can guarantee that you'll end up choosing the best mechanical keyboard under 100 for you.