One of the most popular name in world football is former Sweden international, Zlatan Ibrahimovic. The 38 year old have played across many top clubs in Europe that has made it easy for him to gather enough experience across the world.
In the process, he gets to know enough top brands that later sign him to be their ambassador in one capacity or the other.
This has helped in improving his net worth. Zlatan Ibrahimovic net worth is largely influenced by his long career that has spread across several clubs and countries. This way he has been able to build a brand name around Zlatan that everyone want to relate with.
Zlatan who last played in the Major League Soccer where he earns a record $7.2m a year left at the end of the just concluded MLS season. This is after he has "conquered" the league. Ibrahimovic is a very egomaniac player, something that has worked for him in many ways in the past.
It is seen that, that is one of the reasons he is this popular and also that it is also a factor to why he is very rich. Zlatan has proven over time that his quality is never in doubt that it is clubs that should be seeking his signature not him begging to play for any club, even at 38.
At this point in his football career, Zlatan Ibrahimovic net worth is estimated to be $90m. If Zlatan career is to be put under the light, it will be seen that the Swede is one of the most expensive players in football history when he moved from Inter Milan to Barcelona in a deal worth $94m.
Zlatan first made his name at Malmo in his home country before making a move to Netherlands to play for Ajax Amsterdam. Everyone knew Zlatan at Ajax as the prolific striker that will definitely go on and do great things in football.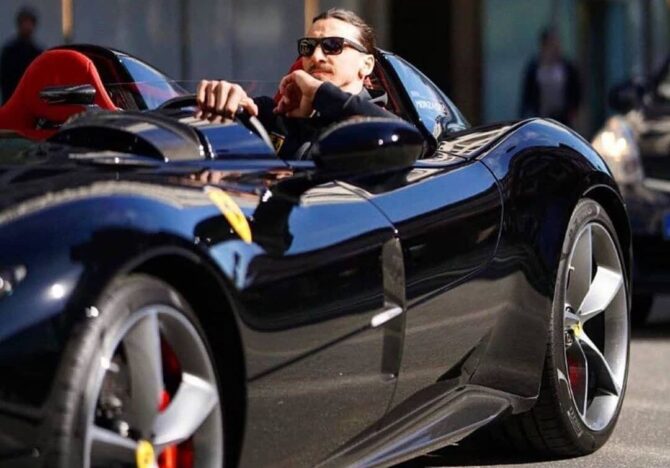 This was how he started moving from one club to the other and he ensured that he light up each club he plays for, scoring goals for fun. Zlatan was a joy to watch. In each of these clubs, he ensured that he bargain a salary that will suit him and allow him to accrue wealth and increase his net worth.
He continue to get a pay rise every time he moves from one club to the other. Because of his quality, clubs kept coming for his signature. One of the biggest point in his career was when he moved to Italy.
Unknown to him and many fans as at then that Zlatan will end up playing for all the top three clubs in Italy, Zlatan became one of the most popular foreigners to play in the Serie-A the journey started at Juventus which he joined after leaving Ajax.
He was in Juventus till the league scandal in Italy that the club has to be relegated to the Serie-B and he left for Inter Milan.
One of the greatest moment for Ibrahimovic was moving to Inter Milan.as history will have it, the move to Inter Milan eventually created a very good relationship between him and Jose Mourinho who was at the time, Inter Milans's coach.
Due to his prolific goal scoring qualities, Barcelona were willing to do anything to sign him when Pep Guardiola specifically requested for him to be signed being one of the hottest strikers in the world that year.
It is amazing to note that the year he joined Barcelona was just after they won the Champions League and were hoping they will do the unthinkable and win back to back for the first time in the history of the competition, his former, club won the trophy beating Barcelona in the process.
The Champions League is one trophy that is missing in his cabinet and it is a funny scenario because he could have won it with Inter Milan if he had stayed or won it with Barcelona if he had been more prolific in his first season as he was wasteful in the game against Inter Milan.
This particular 2009/2010 season will forever be remembered by Zlatan in his career as a turning point. Everything could have been set for him but it just went sideways. He won the Laliga with Barcelona but he had consistent issues at the club that he had to leave for AC Mian on loan.
It was reported he had consistent issues with the manager, Pep Guardiola as Guardiola was favoring a young and talented Lionel Messi in the center forward to Zlatan and asking the experience man to play from the flank. It was really a big deal which is why he had to leave the club.
This does not negate the fact that he made his money well enough at Barcelona as he was one of their highest paid players as at then. When the move to AC Milan materialized, it was the third club in Italy he was going to play for. He won the league title there also.
At that point in his career, the hope of winning the Champions League had begun to dwindle as he moved to clubs with lesser realistic chance of winning the Champions League but with higher pay. This way, his net worth was definitely going to be on the rise.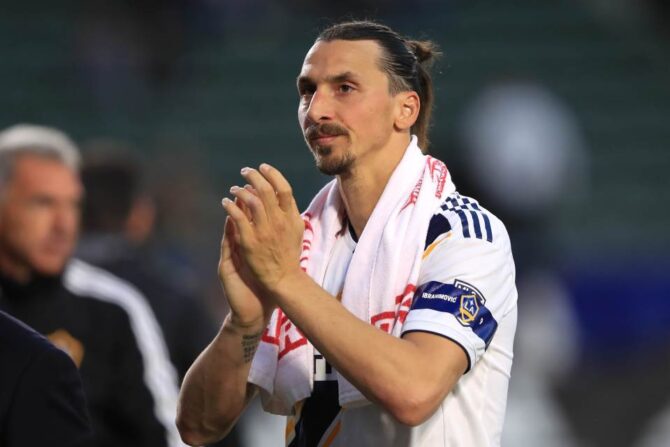 PSG had just been acquired by Qatari owners and were building a project that needed superstars like Ibrahimovic for the world to notice them. He was brought in to ensure they remain popular and were able to attract top players.
All the success PSG is gathering today, was as a result of the decision of players like Zlatan Ibrahimovic to join the club in a great city like Paris that made it fascinating to many to key into it.
Zlatan made a very good amount of money playing for PSG and his move to Manchester United was also very strategic in helping him secure some endorsement deals in England as he had never played for an English side before.