Get ready to invest in the biggest purchase of your life! Acquiring a house needs preparation. Knowing the ins and outs of the real estate market is essential. We've got you covered.
Check out this guide for useful advice on finding and financing your dream house!
Preparing Financially for a Home Purchase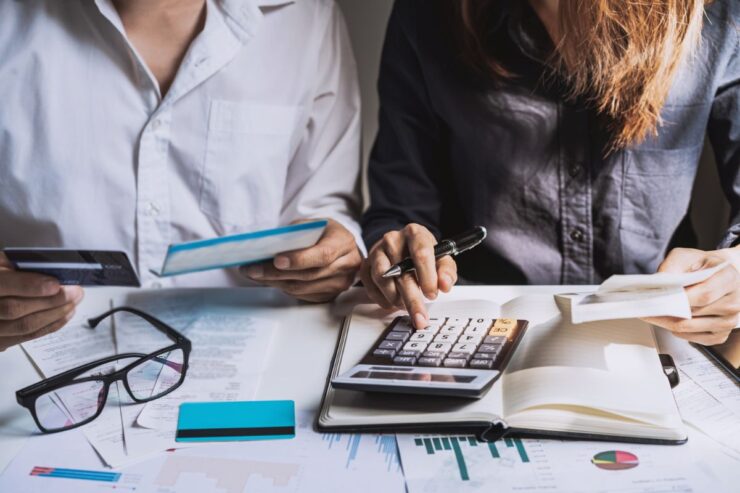 Before buying a house, assess your finances. Take time to go over your expenses, budget, and credit score. Having all this info can help you make a more informed decision and spot any issues that come up during the purchase.
Know what you can afford for a mortgage payment. See what liabilities and income you have then look at what pre-approved mortgages lenders offer. Knowing this will help you decide what type of home you're looking for.
Keep an eye on interest rates. They may affect the monthly payments of different mortgages. Also, paying off other debts, like student loans or car payments, may reduce interest rates and lead to lower monthly loan payments.
Have funds saved up for closing costs and down payment. Programs like FHA and VA loans offer options for those with limited funds. Investigate these further and understand all their requirements before deciding.
Finding the Right Home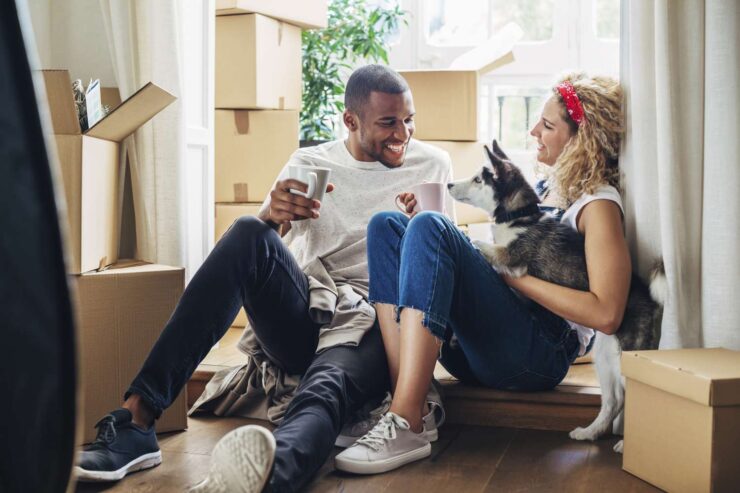 When you are ready to buy a home, it is important to find the right one. This can be tough! Here are some steps to help.
Start by figuring out your budget and the down payment you can make. A qualified lender can guide you. They can review your finances, credit score and other factors. They can tell you what loan type best fits your needs and what type of house you can afford.
Next, decide which features are important. Think about the number of bedrooms and bathrooms, the size of the lot, and the location. This will help narrow your search. You can then ask an agent or check sites like Zillow for available properties.
When you have identified potential homes, research the area. Check out GreatSchools or social media sites like Nextdoor. People post about what they like and don't like about their area. Check out local stores and amenities too.
Lastly, when it is time for inspections, do not rush. Get opinions from experts. These could be inspectors, architects/engineers or lawyers. They can tell you if buying this property is sound advice. If not, there may be financial pitfalls. It is better to know this early on, rather than regret it later!
Making an Offer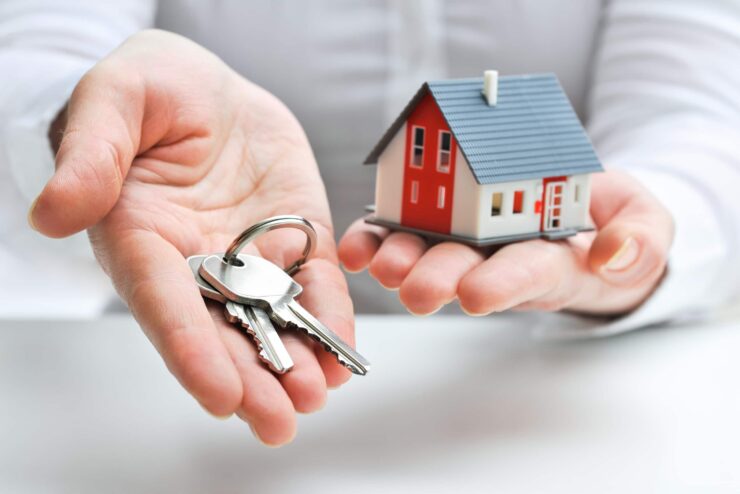 When you're ready to make an offer on a house, there are several things to keep in mind. Gather information about the property, and review recent sale prices for similar homes in the area. This is known as "comparable sales". It'll help you decide how much to offer. Let your agent assess and research the target property, and get their guidance.
Discuss with your agent any contingencies or special requests that should be included. Contingency clauses give you or the seller time to solve certain problems before committing. Examples include:
A home inspection
Title insurance policy
Appraisal of market value
Mortgage loan approval
Leaseback agreements with sellers
Your agent will then draft a formal contract. They'll present it along with your earnest money deposit to the seller's representative. Wait for response from all parties involved before starting negotiations. If everyone agrees, closing is usually scheduled within 30 days of verbal acceptance.
Completing the Home Inspection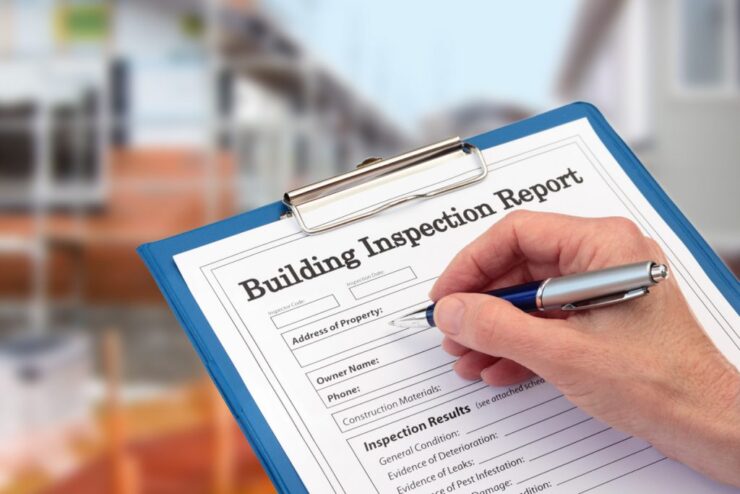 When you have found a place that fits your requirements, and you've done the paperwork for your offer, the next step is to get a home inspection. It involves looking at the property in detail, from inside and outside, and checking for health and safety issues. This is done by a certified inspector.
The inspector can find any problems with the house and tell you what needs fixing. Think about this carefully before signing contracts or agreements, as the repairs might cost a lot or take a long time.
Some things may need extra examination by experts. For example, an asbestos check may be necessary if the property was built before 1980.
After you have the information from the home inspection service, it's time to do something. You may have to change the contract based on the results, or decide to not buy the house if the defects are too bad. It is a good idea to talk to a real estate lawyer at this stage.
Securing a Mortgage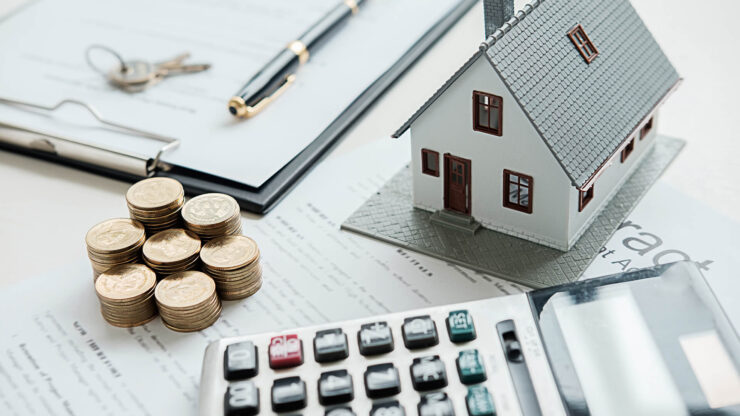 Most people take on a mortgage as their largest financial obligation. Shopping for one is more than just comparing interest rates. It needs understanding of all loan costs. Homebuyers need to determine which type best suits them.
Common mortgages:
Conventional – popular, not government-insured.
FHA – Government-insured, allows smaller down payments.
VA – For US veterans or active military personnel, lower rates, no down payment in some cases.
Jumbo – Exceeds conventional limits, stricter guidelines, higher interest rates, larger down payment.
Work with a trusted lender. Consider closing costs like points, origination fees, and PMI. Pre-qualify and view houses within your budget range. Sellers will know you're already qualified up to a certain amount for financing.
Closing the Deal
Closing a deal on a house can be exciting and daunting. Do your research. Know what you can afford. Gather info about the market and nearby houses. See if there's room for negotiation. Bring a lawyer to review documents.
When making an offer, explain why you want this house. Process of closing varies by location. Speak to a buyer's agent for guidance. Ask loan and inspection questions. Both sides sign paperwork, finance, and exchange keys.
Ensure repairs have been taken care of. Prepare funds for inspections, fees, and escrow deposits. Determine if all conditions in contract are met. Then agree to close the house with the seller:
Ensure repairs have been taken care of.
Prepare funds for inspections, fees, and escrow deposits.
Determine if all conditions in contract are met.
Agree to close the house with the seller.
Conclusion
Navigating the real estate market can be a daunting task for anyone, but with the right preparation and knowledge, it doesn't have to be. Following these steps will help you make an informed decision when buying a house that meets your needs and budget. From understanding what kind of house you want to researching mortgage options, there are many factors to consider before taking the leap into homeownership. Armed with this information and advice from professionals like real estate agents and lenders, we hope you find your dream home quickly!