Earlier this decade, Xiaomi established itself as a premier smartphone manufacturer that offered budget-friendly yet high-performing smartphones.
But, in recent years, we've seen the Beijing-based electronics company try to experiment with other products. This includes, among many other things, home appliances such as portable and robot vacuums.
While these are understandable transitions to make for an electronics company, a surprising investment Xiaomi made was in backpacks.
First launched a couple of years ago, Xiaomi's line of backpacks promises to shake up the segment the same way that their smartphones did, and with offerings such as the Xiaomi Mi Travel Backpack, it certainly seems like they're going to succeed.
Read on more below to find out what we think of Xiaomi's backpack in our Xiaomi Mi Travel Backpack review.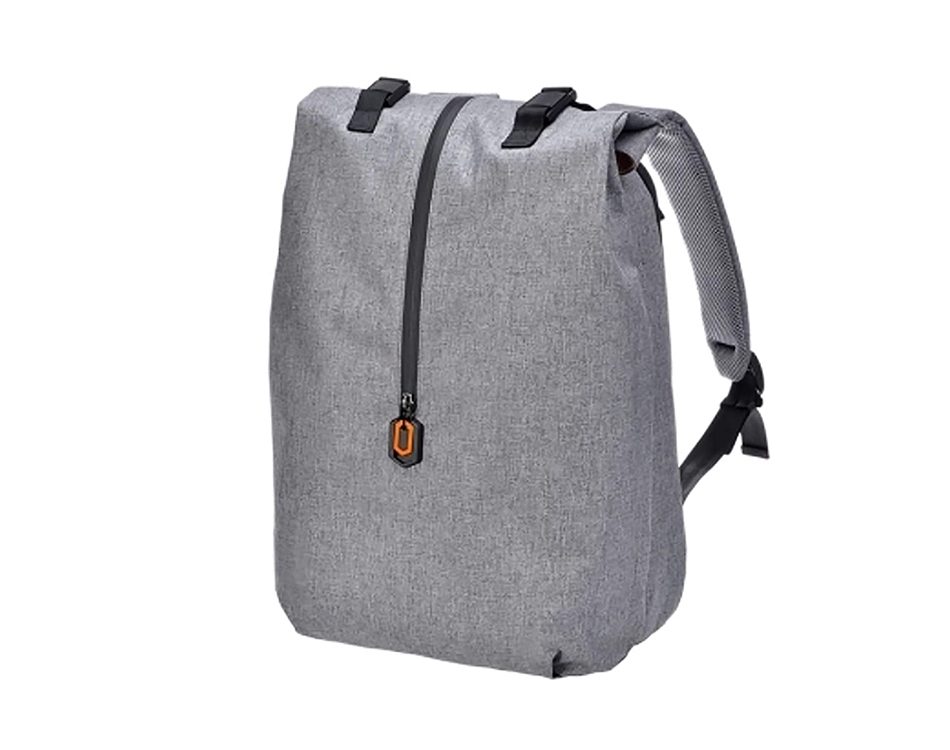 Mi Travel Backpack Specific Sheet
Before we get down into the specifics of the Mi Travel Backpack, let's talk about the particulars first.
These are the key specifications of the Mi Travel Backpack.
Dimensions: 12.8 inches x 7.09 inches x 17.52 inches
Weight: 1.2 kilograms or 2.6 pounds
Capacity: 26 litres
Fabric: Exterior is made out of 650D Oxford Cloth; Interior uses Polyester Lining
Additional features: Water-Resistance
Pockets: 11
Similar to Xiaomi's smartphones, the Mi Travel Backpack sports premium build quality at an affordable price point.
You can tell from your first look and touch of the product that the manufacturers did not cheap out. It's just as good if not better than other backpacks that cost twice as much as it does. But, that's not all. Xiaomi also made sure to make the backpack appealing, which it accomplishes thanks to its unique aesthetic that resembles that of an hourglass.
Looks and initial impressions on the build quality aside, the Mi Travel Backpack should hold up well to daily use.
In addition to the premium material quality, the tiny zippers feel like they'll withstand years of use and abuse.
The Mi Travel Backpack also comes with multiple compartment options. The main ones can be accessed straight from the top. However, the other storage options can be accessed from the side and from inside the main storage areas.
What you'll notice with the Mi Travel Backpack is how differently the exterior looks from the inside.
This is a design choice. This is the result of using a water-resistant material for the exteriors. Meanwhile, Xiaomi lined the interiors with polyester material to make it feel like denim and not as susceptible to wear.
Speaking of wear, wearing the Mi Travel Backpack doesn't feel like a chore.
Thanks to the generous amounts of padding found on the shoulder straps, as well as the rear, carrying the backpack will be a job. But, if in case you don't want to carry it on your back anymore, it comes with a horizontal strap on its rear that you can use to put it above your suitcase for a more convenient carrying experience.
Overall, in terms of aesthetics and build quality, the Mi Travel Backpack punches well above its weight.
The only issue we have is that, because of the lack of wire-frame, the backpack won't retain its shape and is prone to creases when it's not filled.
Can You Store a Lot Inside the Mi Travel Backpack?
With 11 compartments, the Mi Travel Backpack won't let you down when it comes to storage options.
The first storage area is the small zipper pocket that you can use smaller stuff such as charging cables, sanitizers, and loose change, among others. However, if you go a bit further, you'll find the main compartment, which comes with 6 pockets, that you can use to store anything. This is especially true for the middle of the backpack, which should feature enough space for a laptop and its accessories, with room to spare.
Moving on, you've also got zipper pockets on both sides, where you can store smaller stuff. In addition to this, you'll find 2 pockets tucked right underneath the front zipper that should have enough space for business cards and even a phone.
Of course, while the main compartment can hold a laptop, the Mi Travel Backpack has a separate storage area for it.
The second compartment is compatible with laptops as large as 15.6 inches, although we do think that even the 17-inch laptops can fit inside the second compartment comfortable. However, this area isn't just for laptops. This is because it comes with a pocket dedicated for other portable devices, specifically, smaller notebooks and tablets.
To help you keep track of all of the storage options of the Mi Travel Backpack, Xiaomi has done a good job outlining everything, especially which storage areas are best for particular materials and stuff.
In terms of protection from falls, the Mi Travel Backpack is fairly safe. It can definitely withstand its fair share of beatings. This is mostly thanks to the generous amount of padding found all over the backpack.
Xiaomi definitely deserves props for guaranteeing the comfort of the wearer and the safety of the items inside.
The laptop compartment, in particular, features a lot more padding compared to the other areas. This means that your laptop will be kept secure at all times. You won't have to worry about a bump or two when you're carrying the backpack around, either by strapping it on your shoulders or carrying it like a handbag via the cushioned top handle.
The Mi Travel Backpack also lives up to the "Travel" part on its name by being water-resistant.
When wearing it, you won't have to look for shelter as soon as it starts raining. You can take a bit more time knowing that your items inside are kept safe as you look for a place to wait the rain out in.
Final Thoughts
Who knew that such a backpack could exist at such an affordable price point?
The Mi Travel Backpack isn't perfect. It's got a couple of flaws. However, when you consider all the boxes that it checks and how much it sells for, it feels like nitpicking to point out where Xiaomi went wrong with this one.
Overall, if you're looking for a bang for the buck purchase, you could do a whole lot worse than buy the Xiaomi Mi Travel Backpack.